Carmen®Mobile
Android App for Number Plate and Make and Model Recognition
Highlighted Features

Turn Your Phone into an ANPR Camera
Supports Android mobile phones.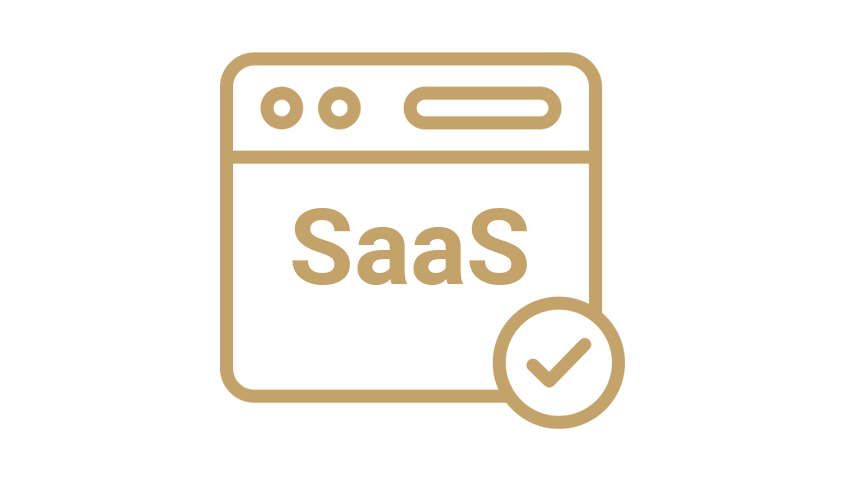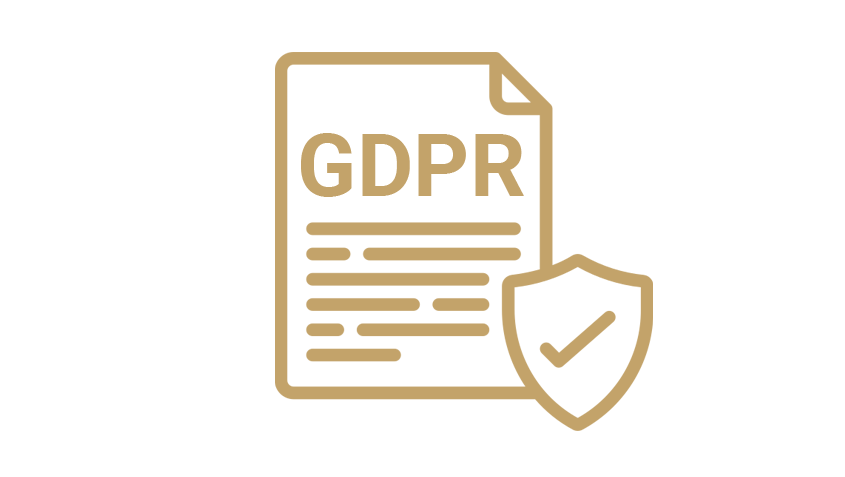 Data Security
GDPR-compliant operation.

Minimal Initial Investment
Build your own ANPR system easily.

Data Collection from Fast Moving Vehicles
Use your mobile phone camera to collect license plate recognition data even from fast-moving vehicles. Events stored in the internal database include license plate and, optionally, class, brand, model, color, GPS data, and timestamp.
Videos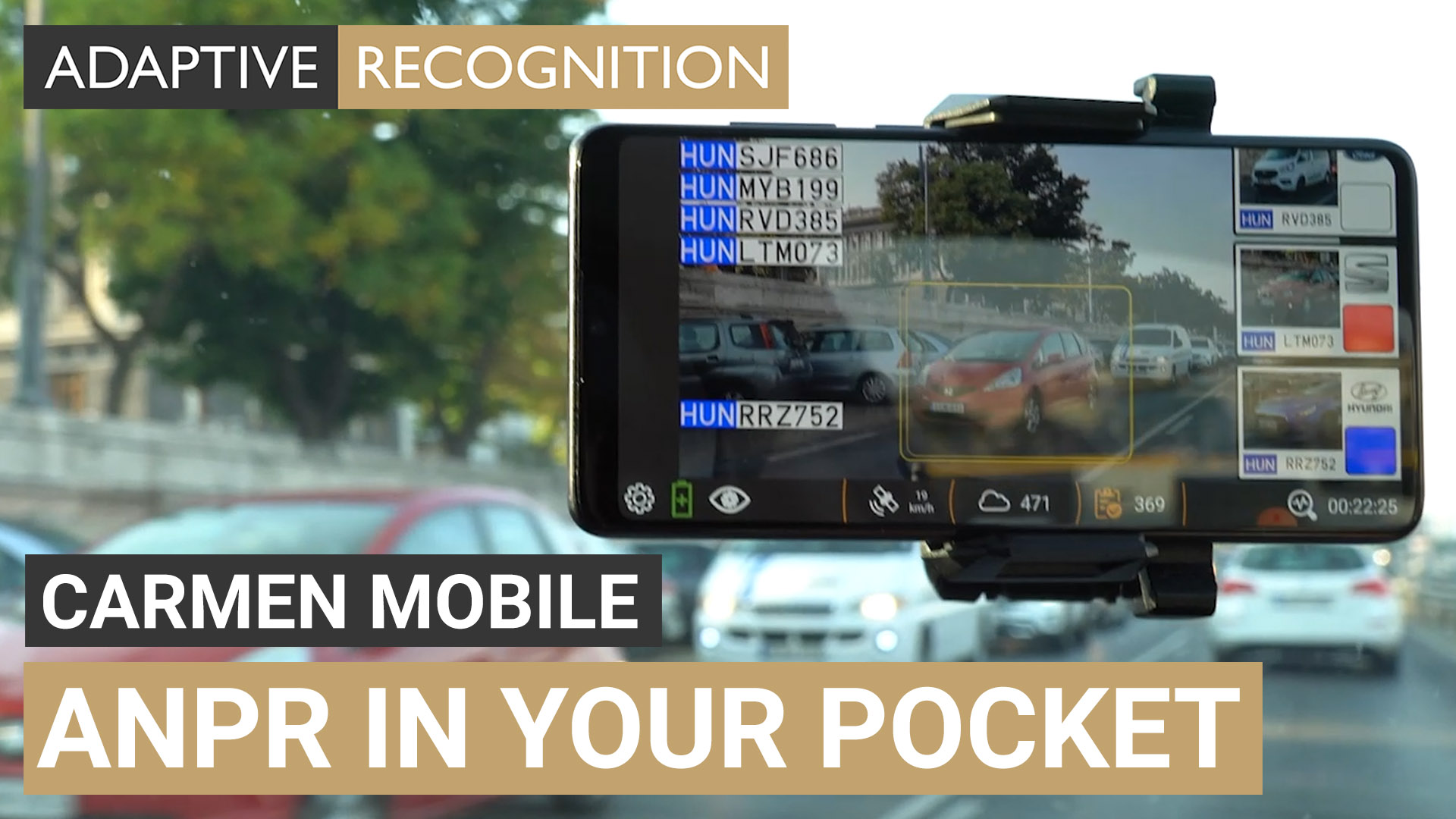 Introduction
Discover the features of Carmen® Mobile and see how you can tailor on-the-go ANPR according to your needs.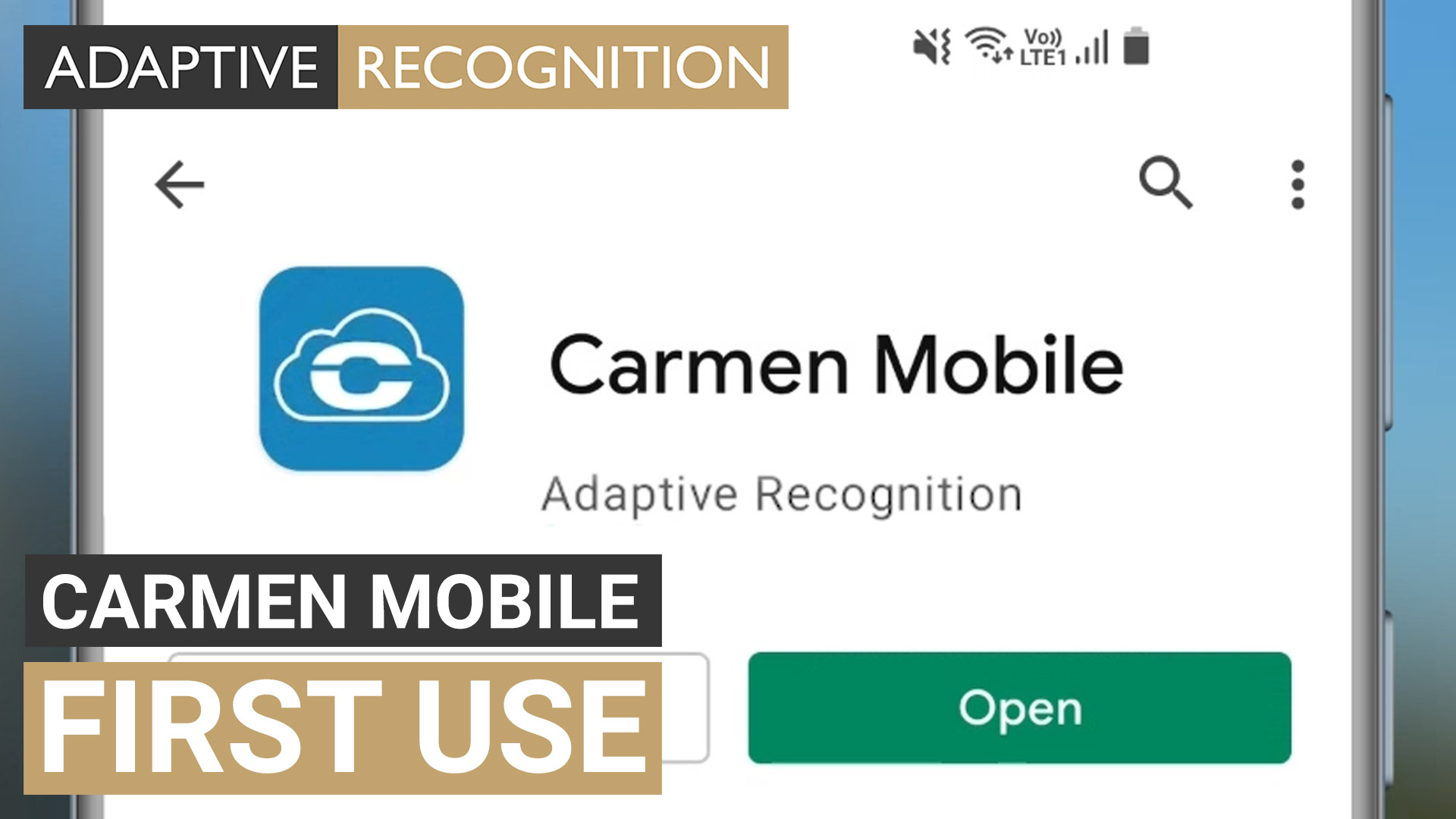 First Use
Learn how to use Carmen® Mobile for the first time. See where to download the app, how to register to ANPR Cloud, and log into the app's user interface.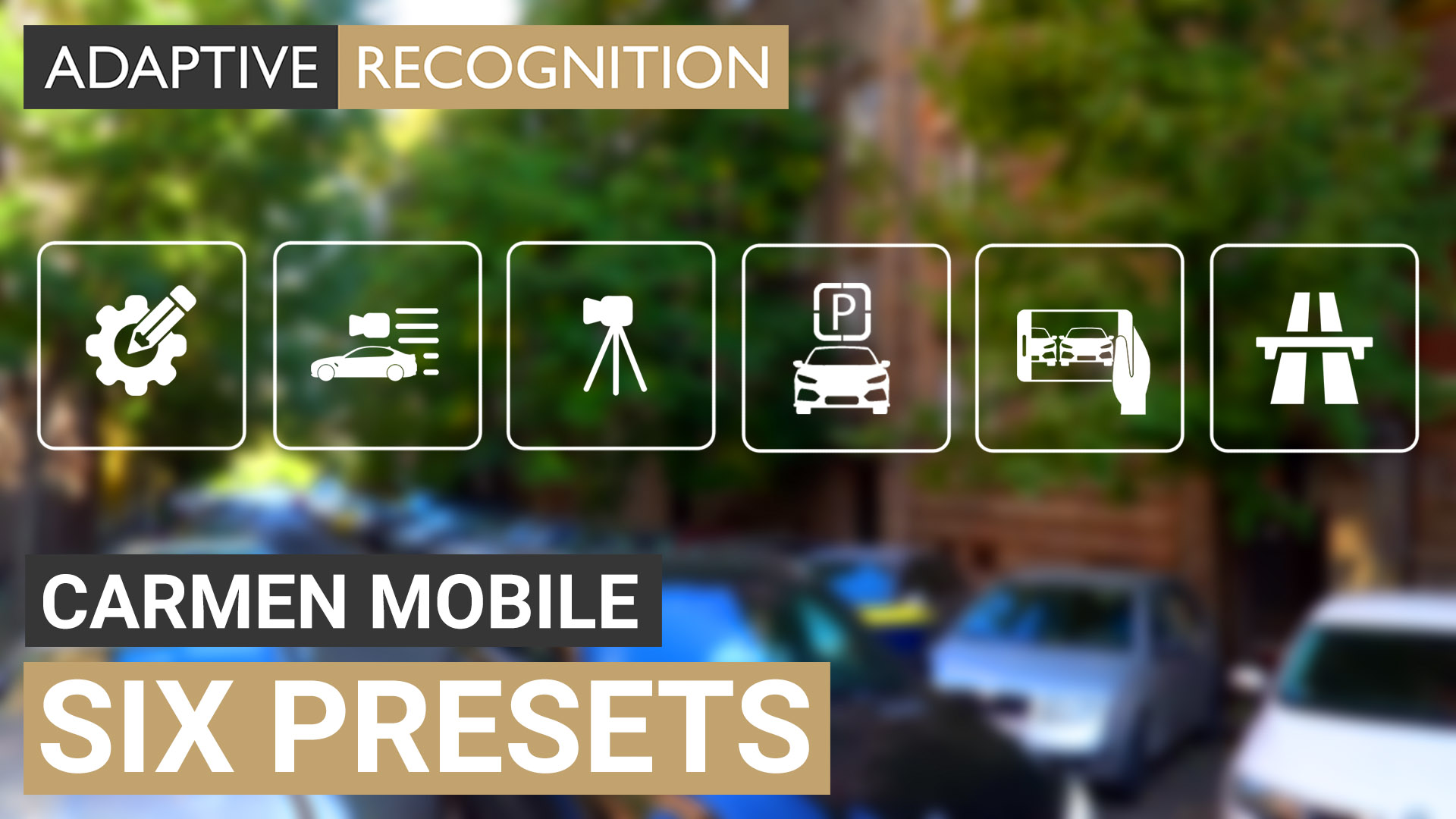 Preset Modes
A short presentation of the preset modes of Carmen® Mobile. Learn how they can help you create the best on-the-go ANPR experience for your project.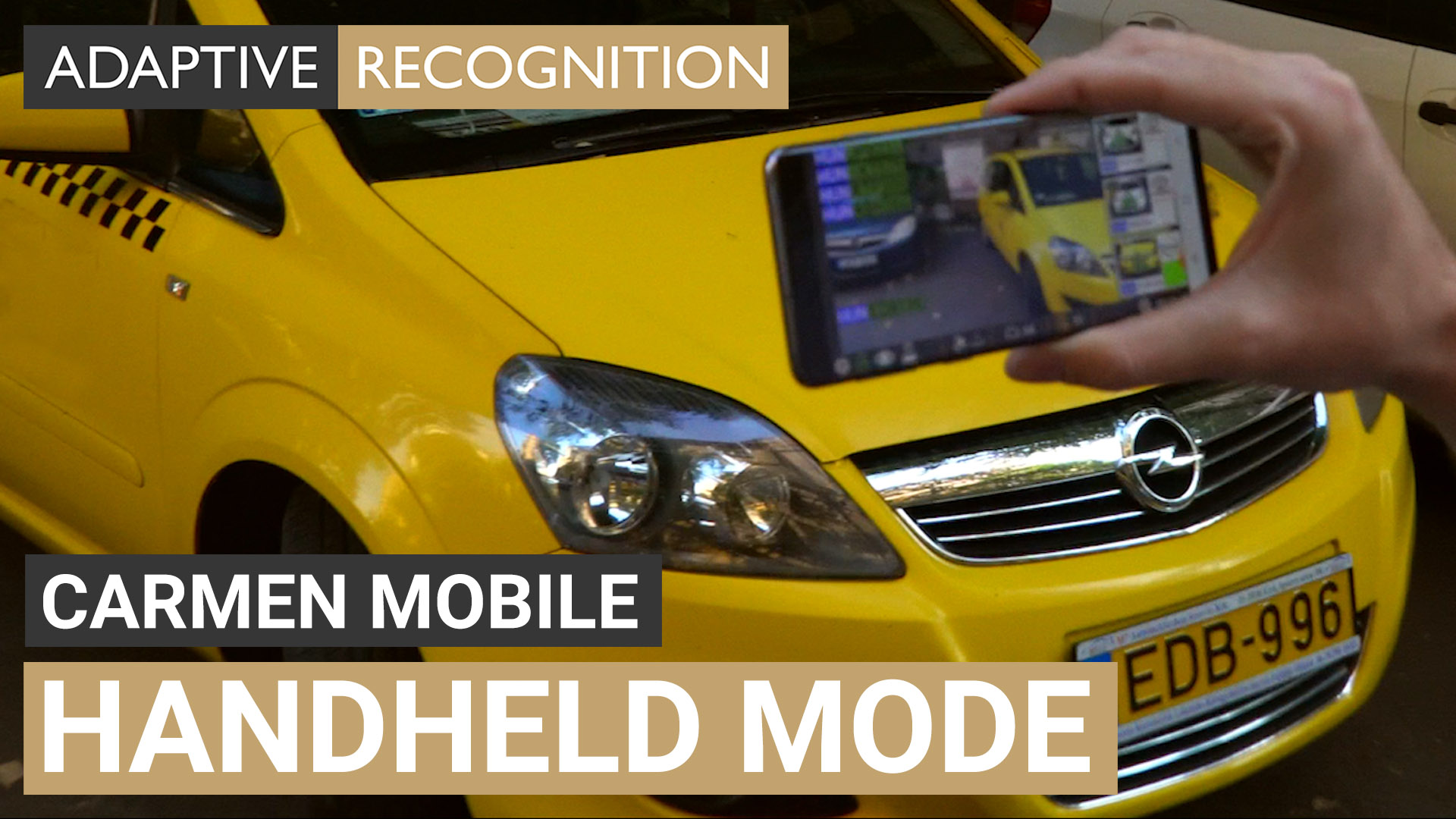 Handheld Mode
See how Carmen® Mobile performs in handheld mode with automatic and manual triggers.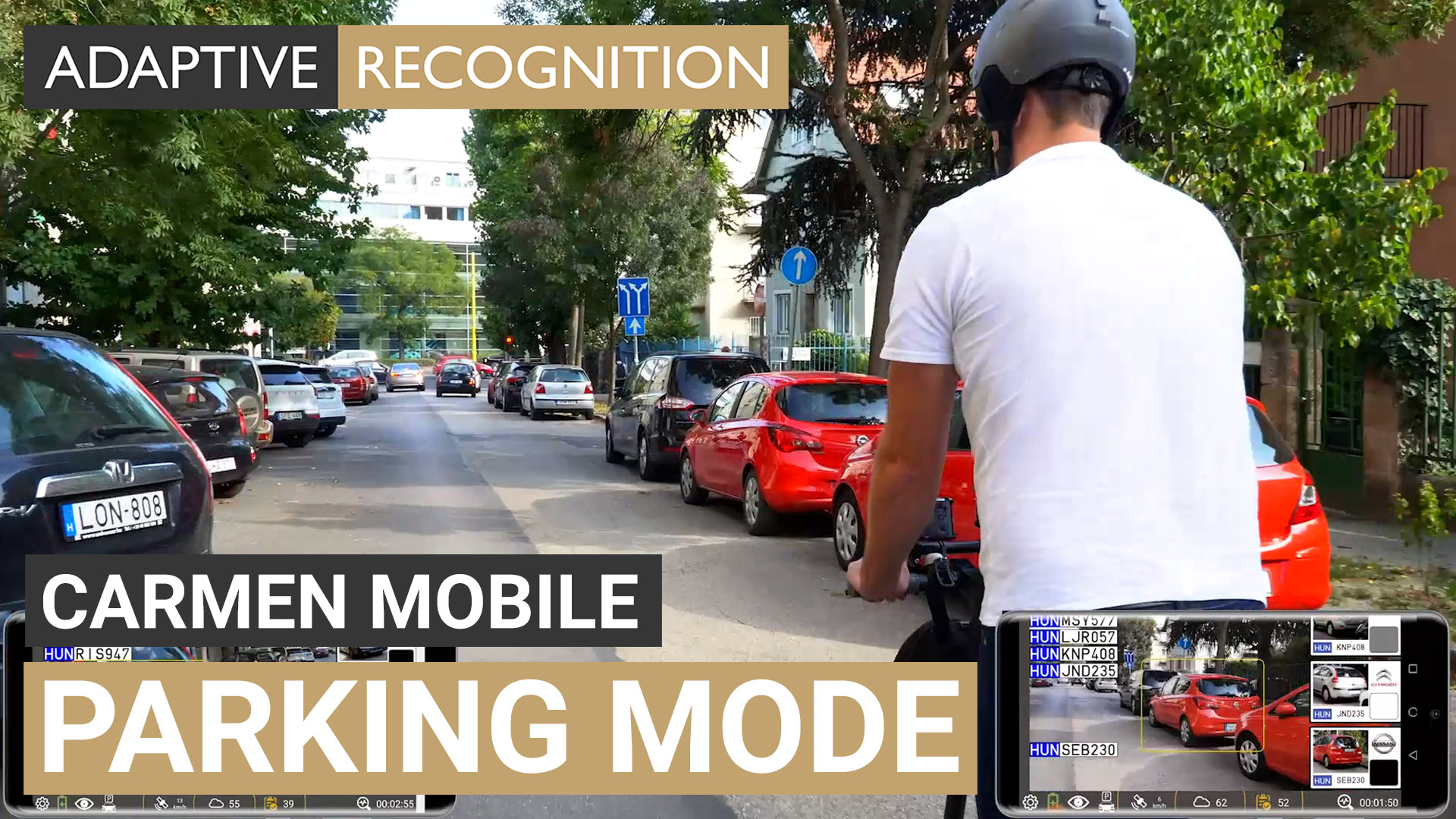 Parking Mode
Watch Carmen® Mobile perform license plate recognition on parked cars on both sides of a road.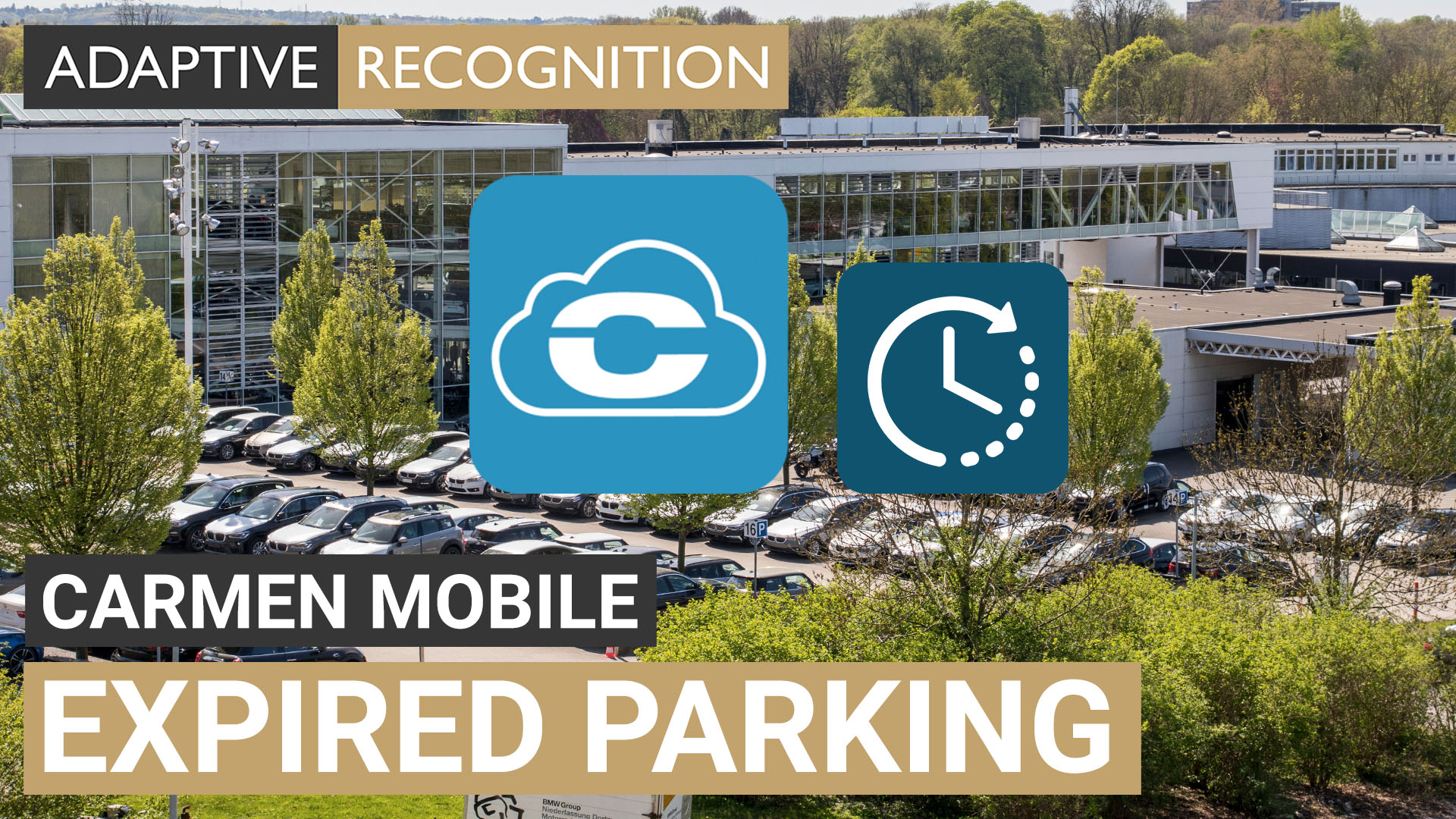 Expired Parking
This function allows users to sift out vehicles overstaying a certain period of time in a private parking lot (e.g. at shopping malls) which some drivers tend to use as free public parking space.
Read all license plates of a geographical region
Carmen® Mobile will accurately return all license plates from its region (e.g., Europe, North America). With this app, there is no such thing as an unrecognizable license plate.
Perform accurate ANPR at up to 180 km/h (112 MPH)
Perform ANPR from a moving car, even at a speed difference of 180 km/h (112 MPH). All traffic situations are covered, i.e., vehicles approaching/moving away, parked on the side, etc.
Upload events easily to your chosen server
With the Carmen® Mobile app, uploading events is easy. All you need to do is provide the destination server (GDS, FTP, or REST API), pick the data to be included in the event package, and let the app do the rest.
Select automatic or manual capture
The app automatically recognizes vehicles in an image stream to capture still images of them, but you can also switch to manual mode to take photos of vehicles. Carmen® Mobile also automatically preselects pictures to ensure cost-effective operation.
Use ready-to-use presettings
Aside from your custom settings, Carmen® Mobile offers five preset modes for the following situations: in motion, in a fixed position, parking, handheld, and above a highway. You can further customize all these presets to your needs.
Create your own alert lists
Create your own customized hotlists to receive alerts for specific events directly from the app. Capture traffic and parking violators and other vehicles of interest right on the spot with Carmen® Mobile.
Decide what information you need
Event packages may include an overview, a picture of the vehicle, and even a short video. You have the option to only upload hotlisted vehicles to the server.
Get instant feedback for each capture
Get instant feedback on the success of image capturing via vibration and/or sound signals. Both signals can be turned on and off in all modes.
Save bandwidth by working offline
Images and metadata can be collected without 4G, saving you battery time and money. Events then can be processed and uploaded at a later time on a Wi-Fi connection.
Process live feed, images or prerecorded videos
A wide range of formats (RTSP, RTPM, MJPEG, MP4) and sources supported, such as live video feed, a still image, a video uploaded to the app from an external camera.
Adjust camera settings to your preferences
Additional settings of the phone's camera allowed, such as exposure time and brightness, a flashlight, and separate modes for performing ANPR during the day and night.
Supercharge your existing Android app with ANPR + MMR
Integrate Carmen® Mobile into existing systems. Launch the app from your own app and get ANPR and MMR data straight from the live video stream.
Validate data by digital signature
Use the digital signature to authenticate ANPR results. Verify who created the event and prove that event data hasn't been tampered with.
Process image streams from any source
The application can process any image stream displayed on the mobile phone screen, regardless of the source. This means you can perform ANPR on any native video application such as VLC or display screens of drones, action cameras, and more.
Get email notification of alerts
You can optionally receive email notifications of your customized alerts. The email will include plate data, timestamp, reason for alert, and the image.
Frequently Asked Questions
Can I forward ANPR data to an external server?
Yes, through FTP and HTTP REST protocol. You can also forward data to GDS, Adaptive Recognition's data server.
Can I use Carmen® Mobile on any mobile device running Android?
Minimal requirements for the device include:
– OS: Android 10 or newer
– Memory: 4 GB RAM
– CPU: Octa
– Minimum DXOMARK score for the phone's camera: 100
How big are data packages?
– MPG4: 1.5 to 2 MB
– Picture of vehicle: ca. 200 KB/event + extra media (JPEG)
– Overview image: FHD, 800 KB to 1 MB (JPEG)
What happens with offline events?
When the phone is offline, Carmen® Mobile continues to record images but doesn't add ANPR data to them. Once the phone is connected to Wi-Fi again, photos captured offline are completed with ANPR data, and they subsequently appear in the list of events.
Contact
AR_PRODUCT
Ez a form a termékekhez. Minden terméknél a preferred product type-ot fix értékkel egy hidden mezőben el kell helyezni. Az Aktív form nevek kezdődjenek így: AR_PRODUCT_(product név)
GET MORE INFORMATION OR A QUOTE
Our sales & product experts are here to help you. Contact us or find an affiliate near your location.
View our representatives on a map
Reference Projects for This Product Category