Carmen® ANPR Stream
Instant ANPR data from your traffic video stream (without integration)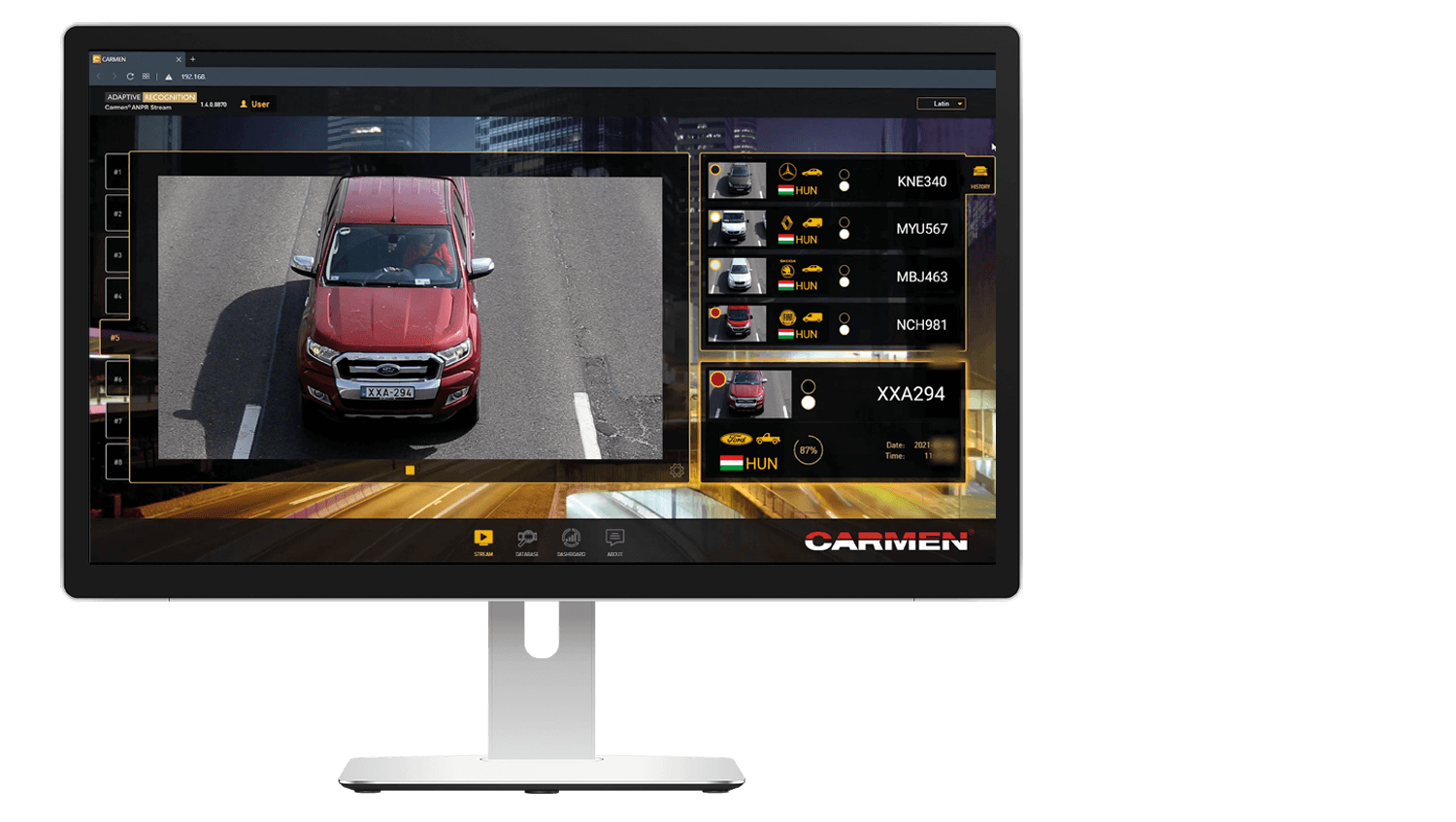 Overview
With Carmen® ANPR Stream (formerly Carmen® GO), your business will benefit from all the features an ANPR software can bring today – only without the time consuming integration job. It works plug & play and does not require any programming – instead, it recognizes the license plates immediately, like a complete end user application: instantly running on your pc, for your business.
There's more. Carmen® ANPR Stream adapts to your environment: you can use your own camera system because the software is vendor-independent. There is no need for external triggering either, since this software automatically preselects those images that include vehicles. All these thanks to its high-class AI technology.
Benefits
Most of the ANPR software come in a form of SDK
and require integration.
But Carmen® ANPR Stream is different. Save development resources
No need for programming or complex integration. The system is plug & play and ready to use. Save time
As there is no need for development, remarkable time can be saved, your project can be started sooner and deadlines can be scheduled better. Save money
CARMEN® ANPR Stream works with any existing digital camera system, there is no need for upgrading it or acquiring new technology.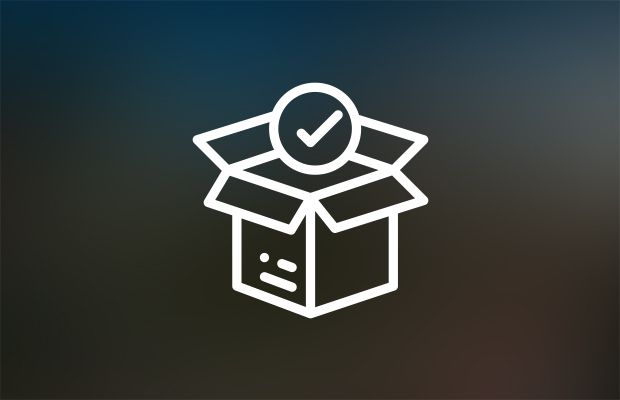 Plug'n'play ANPR
Skip integration and get ANPR data within a few minutes after clicking on the install button.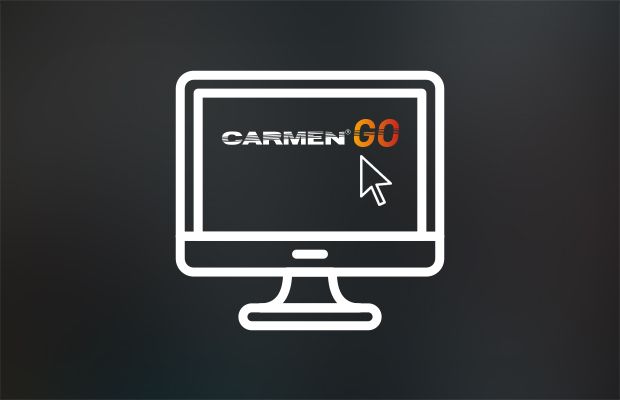 User-friendly interface
Ease of usage was a key aim when we designed this software, the user needs no special expertise.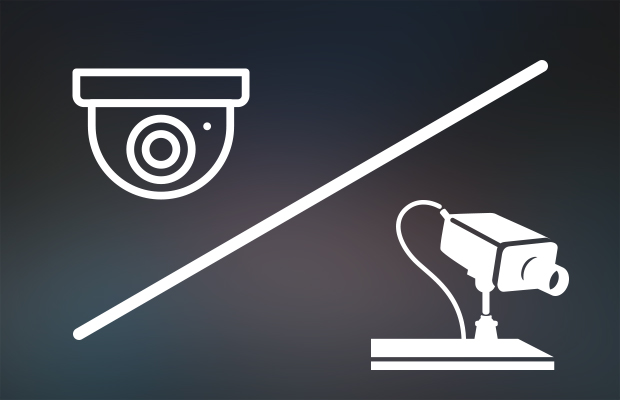 Vendor-independent
It works with any camera model by any brand – even on your existing CCTV system.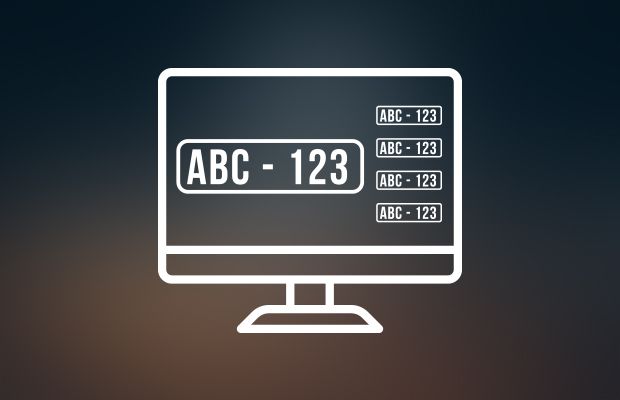 38,000+ license plate coverage
… and constantly growing. No matter where your traffic system is installed, the software will recognize the plates.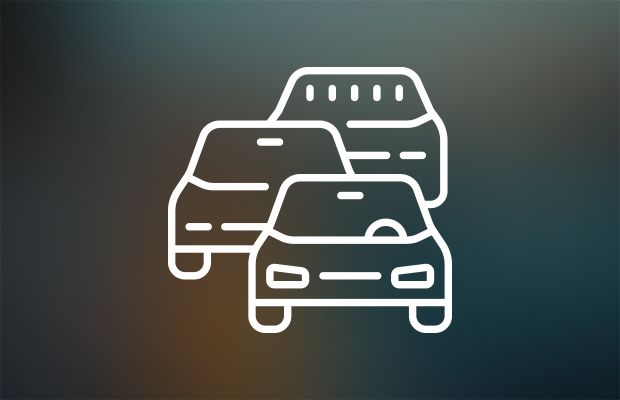 Automatic vehicle detection
Don't bother with triggering – the software uses AI to recognize all approaching vehicles on its own.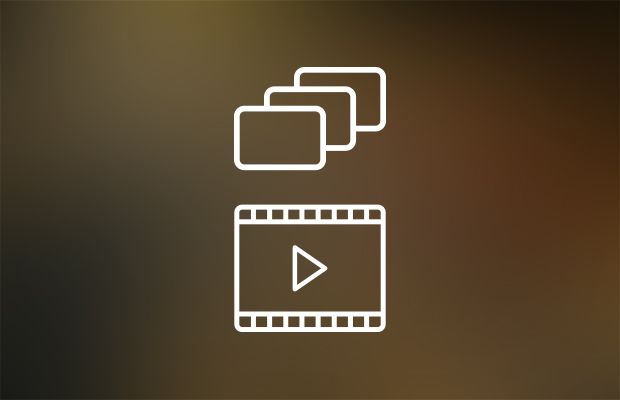 Accepts video format
Many ANPR software requires image input, but Carmen® ANPR Stream will process video streams as well.
You do not need to be an ANPR expert to use this software
Carmen® ANPR Stream comes with an easy-to-use GUI and a lot of smart functions designed to make your life easier and your business to thrive. It is only a click to browse through events, select streams, load an ANPR engine or access the output settings. You can get a live feed of the road or the access control area to see what is happening – even from your tablet or smartphone, too.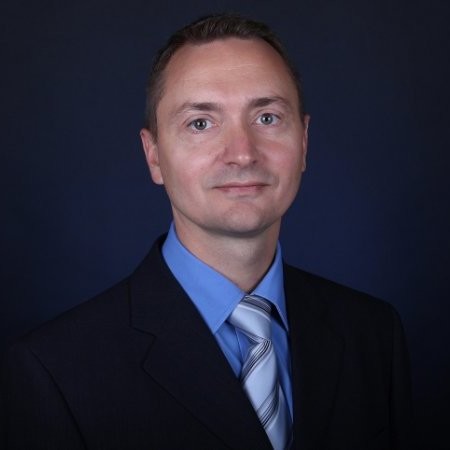 Carmen® GO is easy to use and offers a cost-efficient alternative to conventional LPR solutions. If you don't do programming, the setup takes only 2 minutes and it immediately produces LPR results – but it can be used as an integrated module, too: using its API we managed seamless integration with 3rd party systems such as drive-off prevention solutions.
These systems have the highest recognition rates we have seen so far, opening countless business opportunities across various industries.
Frequently asked questions
Specifications
Product main feature 1
>99% ANPR accuracy on a global scale
Product main feature 2
Plate reading from any live camera feed
License location
On-Premise
Form of software
Application
Make & model recognition
Yes, optional
Supported Operating Systems
Windows 10+ (64 bit)
Licensing
Single, Dual, Quad, Octa
Available neural network controllers
Mini PCIe card, PCIe card, USB (internal 4-pin), USB 2.0 - type A
Input stream protocols
HTTP, HTTPS, RTSP
Live stream / video file
ASF (MPEG4), AVI (H.264), MJPEG, MKV (H.264), MP4 (H.264)
Output
Country/State/Province ID, ID of recognized images, License plate in ASCII or UNICODE format, Time stamp, UIC codes in ASCII
Output data format
CSV file, FTP upload, JSON file, REST API
Trigger
Video-based vehicle detection
See more
Request Information
AR_PRODUCT
Ez a form a termékekhez. Minden terméknél a preferred product type-ot fix értékkel egy hidden mezőben el kell helyezni. Az Aktív form nevek kezdődjenek így: AR_PRODUCT_(product név)
Get more information or get a quote
Our sales & product experts are here to help you. Contact us or find a prime partner near to your location.
View our representatives on a map