Burj Khalifa's Peace of Mind: ANPR Access Control System for Hotels in Dubai
Hotels in Dubai get a double benefit from ANPR: convenience and security by one technology. Learn how.
About the clients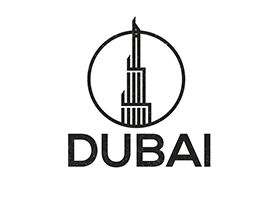 Skyscraper hotels in Dubai, United Arab Emirates. Burj Khalifa, with a total height of 829.8 m and a roof height of 828 m, has been the tallest structure and building in the world since its topping out in 2009.
Quick Project Facts
Locations: Burj Khalifa, Burj Al Arab Jumeirah
Products: Carmen® ANPR Image license plate recognition software, FreewayCAM
Key functionality: parking management, vehicle access control
Adaptive Recognition partner: SSK Technologies
In a city of almost 16 million yearly visitors, security is of utmost importance.
One pillar of Dubai's peace of mind is the way safety & security of local residents/visitors is ensured. Hotels, for example, keep track of each vehicle entering & exiting the premises – using Carmen® Automatic Number Plate Recognition (ANPR).
All the important landmarks such as hotels, malls & leisure lands are connected with the authorities, such as SIRA (Security Industry Regulatory Agency), to communicate the well being of the society.
Briefly About ANPR
As mentioned, keeping records of every vehicle is implemented by ANPR. In practice, this is a combination of hardware and software. Hardware-wise, this includes FreewayCAM, a traffic camera designed especially for ANPR purposes—which since has been succeeded by an even smarter, more future-proof camera, Vidar. The software, on the other hand, is Carmen®ANPR Image, the industry leader license plate recognition engine that supports all Arabian plates amongst the 38,000+ known plate types worldwide.
ANPR is a complex technology, but the whole access control process happens in a blink of an eye. First, the camera captures high-quality images of the vehicle. These images are automatically sent to the server where the ANPR algorithm starts processing them.
The analytics begins by identifying the license plates on the images. Once those are located, the software looks for characters, digitalizes them, and also identifies the nationality of the vehicle – based on the number plate structure.
Benefits of ANPR in Vehicle Access Control in Dubai
Vehicle access control systems offer a long list of benefits, but with license plate data, the system brings an extra advantage. Using the ANPR information, the clients and authorities take a step forward to ensure the well-being of Dubai's public. Some use cases are:
Locating lost luggage in taxis
Opening barriers for white-listed vehicles
Locating unwarranted vehicles
Maintaining a frequent visitor/loyal customer database
Finding stolen vehicles
and many more…
Actually, in Dubai, Carmen® ANPR Image is used not just in the hospitality sector, but almost all over the city – in several SIRA-approved vehicle access control systems, such as Dubai Mall and Dubai Airport as well. Learn more about Carmen® here: