Nationwide Traffic Enforcement in Hungary
The Hungarian government had a dream back in 2012: reducing fatal road accidents to half by 2020, decreasing it to near zero by 2050.
About the clienC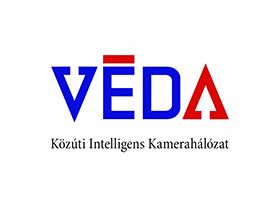 This project was realized by multiple participants: the National Police Headquarters, the Ministry of Internal Affairs and the Administrative and Electronic Public Services Central Office (KEKKH) consortium.
In Hungary, a nationwide traffic enforcement system, called VÉDA, was implemented between 2012 and 2015 (first phase), aiming to increase traffic safety on the roads. The VÉDA system consists of mobile and fixed Complex Traffic Control Points that work accordingly to the European Union directive for the reduction of fatal traffic accidents.
In an average month, the VÉDA system creates 22 million traffic event records, from the outputs of 160 pcs. mobile enforcement points and 134 pcs. fixed traffic enforcement endpoints.

Mobile Enforcement Solution
The current project contains 160 pieces of Adaptive Recognition® S1 portable speed and traffic enforcement cameras, which are able to perform onsite
ANPR (Automatic Number Plate Recognition),
certified speed measurement, and
detect a wide range of traffic violations, such as:
bus- or emergency lane violation,
forbidden railway or solid line crossing,
wrong direction or forbidden entry detecting
These cameras work on a tripod but can be placed inside a vehicle, too, and the detection functions keep working even through the windshield. The solution is designed to be completely weather-proof.

Fixed Traffic Control Points
The stationary cross sections (using Adaptive Recognition TrafficSpot® system) are installed at 134 locations and covered 365 lanes in total, simultaneously gathering data. These fixed enforcement points perform the following functions 24/7:
ANPR (Automatic Number Plate Recognition)
ADR (additional license plates of hazardous materials) recognition
certified speed measurement by radar devices
red light crossing detection
bus- or emergency lane surveillance
forbidden entry detection
wrong direction detection
solid line and forbidden railway crossing detection
traffic counting and traffic jam detection
seatbelt usage detection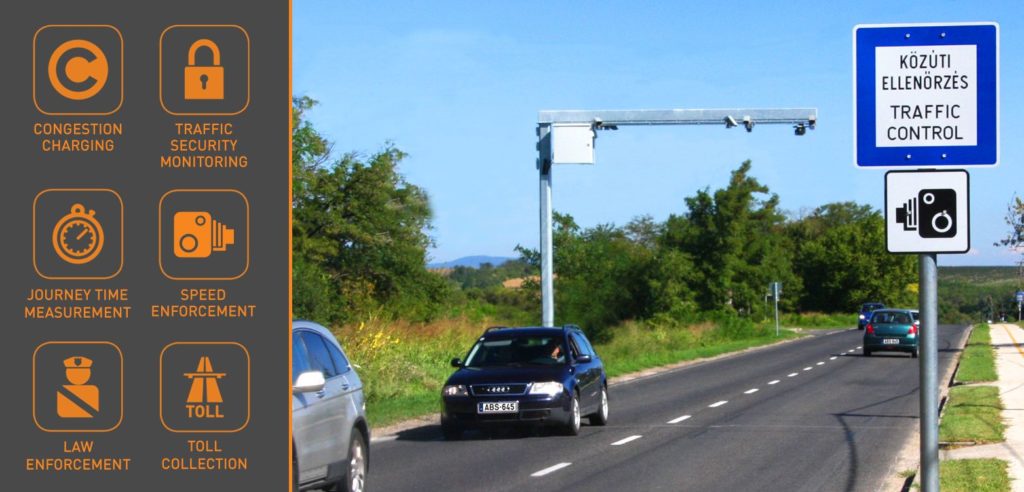 The Nationwide Layout
Let's see the numbers. There are 134 fixed locations, 89 in urban environments and 45 locations at remote roads and highways. The smallest systems cover 2 lanes while the most complex ones monitor 6 lanes in a simultaneous operation.
Product-wise, the fixed control points are managed by Adaptive Recognition TrafficSpot and have
365 pieces of Adaptive Recognition® FreewayCAM Full HD cameras with infrared LEDs (for front ANPR)
365 pieces of Adaptive Recognition® FreewayCAM HD cameras with infrared LEDs (for rear ANPR)
369 pieces of Adaptive Recognition® EnforceCAM (for traffic analytics)
365 pieces of Adaptive Recognition® axle counting cameras
200 pieces of categorizing laser scanners
365 pieces of certified speed measurement radars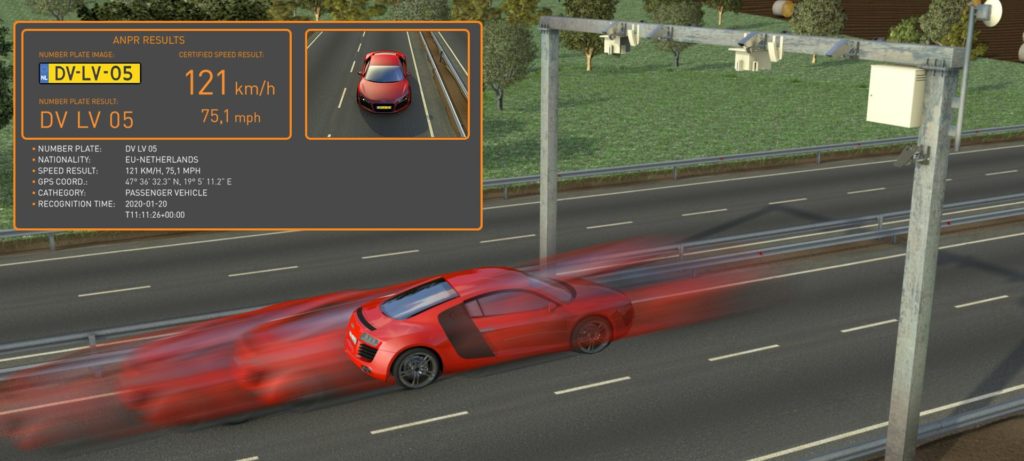 Effects and results
VÉDA is a Hungarian fictive word – based on the verb 'protect'. This is the most important role of the whole system, to protect and ensure the safety of our society. This aim also appears in the quote Hungarian Police frequently uses: 'so everybody can get home safe'.
We still find it important to emphasize this motivation, as traffic enforcement still comes with mixed feelings in the country (and worldwide) – despite the outstanding results. We at Adaptive Recognition, always consider the bigger picture when developing related technology: to avoid senseless tragedies.
Introducing such system to a country, offering a nation-wide coverage will bring remarkable result independently of location. Only in the first quarter after the launch, Hungary welcomed the following results:
Deaths in road accidents reduced by 20%
Fatal accidents reduced by nearly 12%
Severe injuries in road accidents reduced by almost 10%
In the first year, most of the violation detections were the exceeding of speed limits: resulting 265,000 recorded events – despite the fact that the system was introduced with a huge media support.
Are you interested in similar success stories? Scroll down to the bottom of this page and subscribe to our newsletter, so we can inform you about further results and related projects.