City Security Got a Double Upgrade in Miskolc
The major county capital in Hungary with more than 150,000 citizens used smart technology to organize centralized security.
About the Client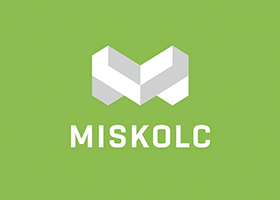 Miskolc is a city in northeastern Hungary, known for its heavy industry. With a population of 161,265 Miskolc is the fourth largest city in Hungary. It is also the county capital of Borsod-Abaúj-Zemplén and the regional centre of Northern Hungary.
Quick Project Facts
Location: Miskolc, Hungary
Date: 2016-2020
Key functionality: smart video surveillance
Product: Intellio video management platform + CCTV cameras
Quantity: 700+ pcs.
Project Phase 1 | 2016
When Adaptive Recognition started working with the local municipalities back in 2016, an existing CCTV system was already in operation in the city, with almost 800 security cameras.
However, there was no centralized monitoring of these endpoints, the cameras were not connected to one system. It was an important requirement to manage all units in a centralized way. The solution was Intellio Video System (IVS), the flagship video analytics by Adaptive Recognition.
Why IVS?
Introducing IVS offered several benefits to Miskolc city's security surveillance. As this great example shows IVS is capable of managing even hundreds of CCTV cameras at once. Let's dive into some key features.
Smart Search Functions
This is a popular server-side solution that helps find a specific event, instead of browsing through hours of footage. With Intellio's Smart Search solution, the system automatically finds the event we are looking for – in only a matter of seconds. This technology ensures that the entire range of intelligent detectors is available at retrieval, as well – even if they were not set active when the event was recorded.
A lot of time is saved by parametric settings of the search function and it even reduces response time on the part of security personnel in case of theft or other criminal activity and increases the likelihood of capturing the perpetrators.
Intelligent Object/Motion Search
A couple of clicks will show when an object was moved into or out of a certain location, even in a time interval spanning several weeks. Examples: when a valuable painting or other work of art was moved in or out; arrival and departure times of a vehicle.
Thanks to intelligent motion search, operators need not watch the entire footage when looking for an event: this function yields results in seconds. The only images displayed are the ones where motion is detected.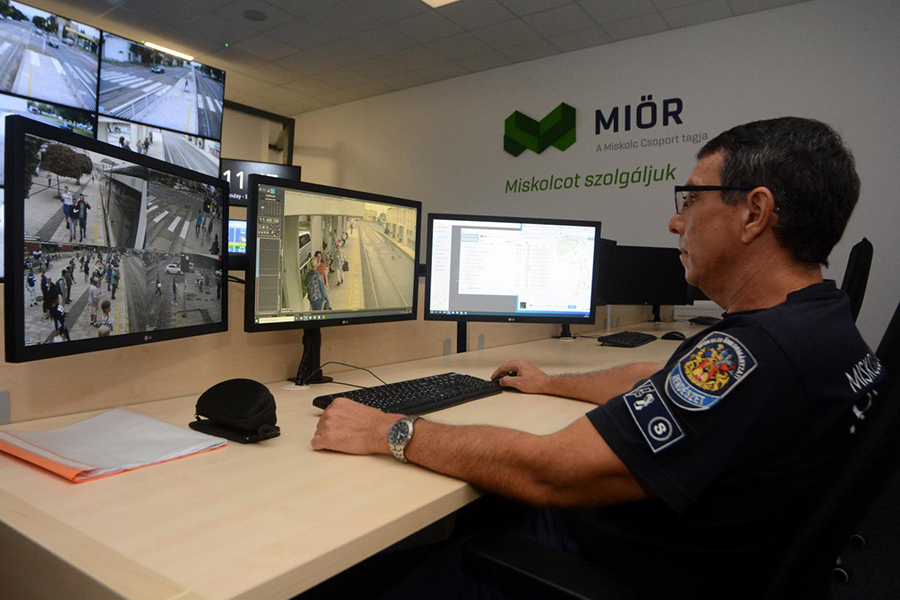 Convenient Live Surveillance
This function automatically displays the enlarged live view of those cameras that are actually registering an event. If there is only one ongoing event, then – with appropriate settings – the system will keep track of the person involved in the event, automatically toggling between cameras and views.
Navigation Between Cameras
If users wish to follow an event or simply change angles while using live view, they have the option to navigate from one camera to another without ever losing sight of the event, even for a split second. This feature displays arrows indicating the positions of cameras in the live view itself, enabling users to navigate between cameras by clicking on the arrow pointing to the next camera without taking their eyes off the screen or having to browse lists of camera names.
Navigating between cameras by clicking on arrows is an easy way to cruise around the observed territory – as if in Google's Streetview. This solution is particularly useful in large systems like urban surveillance or guaranteeing the security of high-priority complexes.
To learn more about Intellio Video System, visit the product page:

Project Phase 2 | 2019
After the first phase, when IVS connected all the cameras and added several smart features, the system perfectly performed and offered a reliable surveillance solution. As years passed, replacing the older cameras got timely – and using this occasion, it was an appropriate time to add further intelligent functions such as license plate recognition and enhanced object tracking.
The choice fell on Intellio's smart CCTV cameras, which have onboard analytics. Read below about the new functions they brought to the system.
Why Intellio Cameras?
These cameras are not just CCTV cameras, but truly smart surveillance units. Thanks to their integrated video processing, these endpoints are able to detect various events according to pre-defined rules, such as tripwire detection, direction detection, tampering detection, and more.
License Plate Recognition
Combining Adaptive Recognition's well-known license plate recognition solution Carmen® with smart Intellio cameras, the system automatically recognizes license plates on various roadside areas and squares. With the help of previously described intelligent search features, it is easy to look for car thefts: submitting the license plate data, the system automatically selects for those events where the given vehicle is present. Also, tracing a wanted vehicle is now fully automated – no need to manually look for vehicles.
Automatic Object Tracking by QuickView PTZ
Intellio's QuickView PTZ camera brings a new era to surveillance. Thanks to its PTZ-characteristics (pan-tilt-zoom), it rotates in 360°, tilts and zooms to enhance the protection, while its intelligent object tracking function eases the security staff's workload.
There is no need to follow specific events, if the guard recognizes something peculiar, it takes just a click to select the object or person and the camera will make sure to follow it automatically.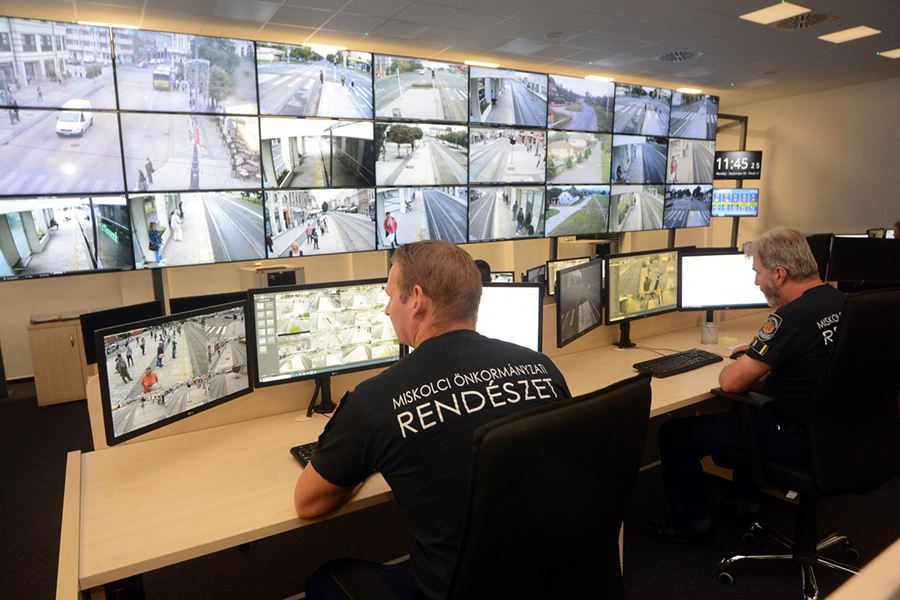 A remarkable result
In the last 10 years, criminal statistics shows an outstanding trend in Miskolc: crimes reduced by 50% (!). A major contributing factor, amongst various other measures, was the implementation and upgrade of the city surveillance system.
Adaptive Recognition is open for taking part in other security improvements as well, in the future. To stay updated with similar city success stories, make sure to subscribe to our newsletter (scroll down to the bottom of this page).