Combo Scan ID & Passport Scanners
Almost the same size as your palm but types guest data ~150x faster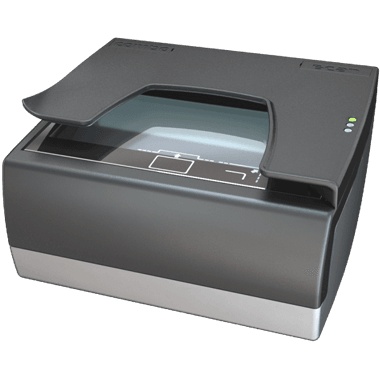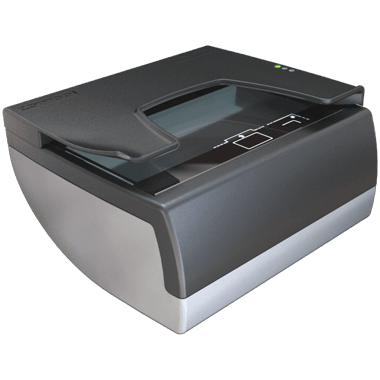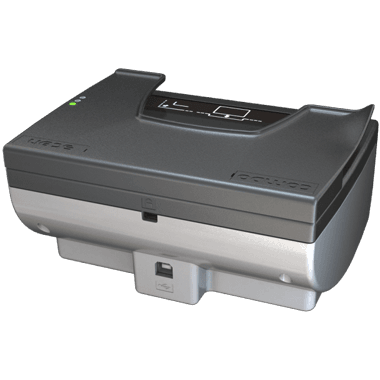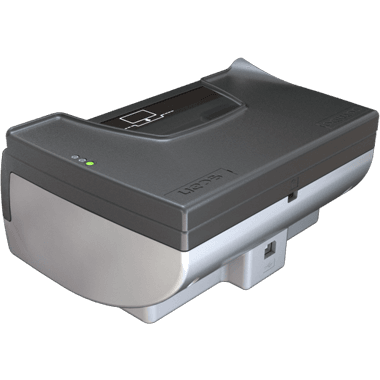 Overview
Imagine a solution that automatically puts guest data in your system – without any manual typing. The Combo Scan ID scanner device captures personal data within a blink of an eye (2 seconds to be more precise), instead of the lengthy manual input. Save this way up to 3-4 minutes per guest while getting the benefit of accurate customer data and recognition of foreign characters too – let it be a reception desk in a hotel, telco office, car rental shop, or anywhere else where client management is primary.
Combo Scan is able to provide even more: it finally solves the privacy issues of personal data. Get rid of photocopies once and for all – let's face it, they are a huge privacy risk and way too slow – let the scanner gather data digitally instead, so it stays in the secure system. It is all set for your business.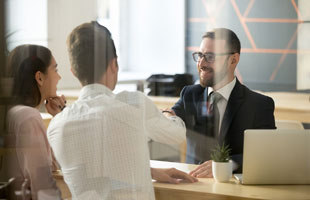 Data input in 2 seconds
Forget manual typing and time consuming customer data input, the scanner does it automatically.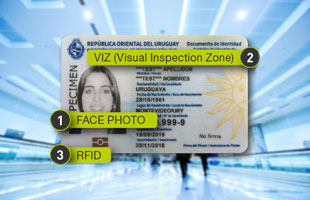 No data errors
Having incorrect customer data in your system is like having none at all, our exceptionally accurate OCR has got you covered.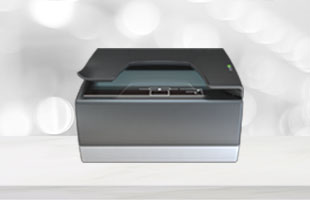 Ultra-compact design
This ID scanner is designed with ergonomy in mind – and fits well on any reception desk.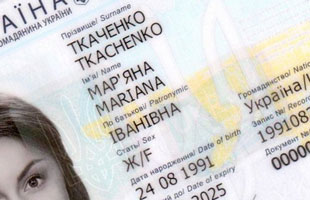 Recognizes foreign characters
The device is able to recognize even foreign IDs, including characters you may not even have on your keyboard.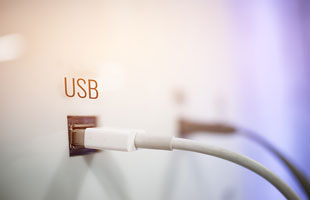 USB-powering
If there is no external power source, the device will still work – it requires only a USB connection for powering.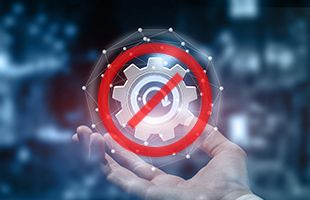 No moving parts
Reach zero failure rate and maintenance-free usage thanks to the smart design without any moving parts.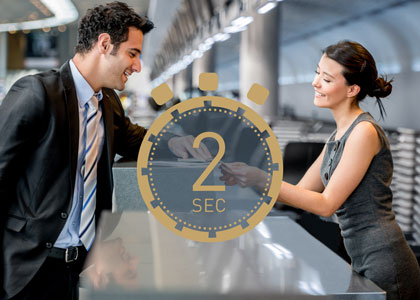 Let's do the math
As you read above, we mentioned that this ID scanner reads customer data around 150x faster than manual typing. But how is this calculated, or are these just empty words? – you may wonder.
Here is the math background, in a nutshell: we simply compared the time necessary to type personal data from an ID and the time required for an ID scanner to do the same job:
– Manual input: around 3-4 minutes (varies per user experience, fatigue, etc.)
– Automatic input with an ID scanner: in 1-2 seconds only
Hotels
Telco offices
Casinos
Night clubs
Liquor & tobacco shops
Government offices
Corporate receptions
Post offices
Various KYC programs
UNDER THE HOOD
Combo Scan has a clever design with no moving parts – resulting in a total peace of mind with maintenance-free usage (even for many years, 7/24). Its optical system is designed to filter out all reflections and ambient light that may interfere with the scanning process. All these come in a sturdy and closed housing that keeps dust out and offers ergonomic scanning.
With the exception of a USB connection, no additional power source is required, it works anywhere even with a notebook, in a stylish, ultra-compact form.
Specifications
Product main feature 1
Ultra compact, USB-powered ID scanner
Product main feature 2
Ideal for every data entry applications
Type of installation
Desktop, Portable
Scanning window size
125 mm × 55 mm (4.92" × 2.17")
Illumination sources
Visible white (430-700nm), Near IR B900
Supported document types
Passports (MRZ only), ID cards, Visas, Driver's licenses
Active scan area
125 mm × 55 mm (4.92" × 2.17")
Provided images
UV (optional), Visible (normal), IR, OVD image, Glare-free image
OCR reading capability
ICAO compliant documents per ICAO 9303 specification Part 1, Part 1v2, Part 2, Part 3 and Part 3v2 for Type ID-1, ID-2 and ID-3 MRZ Optical Character Recognition, One line Driving Licenses per ISO18013 part 2 specification
Barcode reading capability
1D barcodes (2 of 5 interleaved, 2 of 5 industrial, Code 128, Code 39, EAN-8 and EAN-13), 2D barcodes used on BCBP and other documents (PDF 417, QR Code®, DataMatrix™ and Aztec formats) from paper documents and many mobile devices, AAMVA compliant PDF417 and IATA BCBP
Document authentication
B900 ink check, Expiry date check, MRZ checksum validation, Data consistency checks: MRZ vs. VIZ vs. Bar codes IR B900 check, Automated, document specific security pattern verification (optional)
Software development kit (SDK)
C/C++, C#, Delphi, Java, VB.NET, Visual Basic 6.0
Included in the SDK
Demo applications, Sample programs in source code
Human interface
Three programmable status LEDs (yellow, red, green)
Supported Operating Systems
Windows and Linux (32/64 bit)
Communication
USB2.0 high speed
Scanning window glass
4 mm thick hardened glass
Power supply
From USB, no need for external power source
Regulatory
CE (EMC), EU WEEE, REACH & RoHS Directive, FCC Part 15 Class A
Dimensions
152 mm × 130 mm × 82 mm (5.98" × 5.12" × 3.23")
Operating temperature
5°C - +45°C (+45°F - +113°F)
See more
Request information
AR_COMBO_SCAN_ID_&_PASSPORT_SCANNERS
Ez a form a termékekhez. Minden terméknél a preferred product type-ot fix értékkel egy hidden mezőben el kell helyezni. Az Aktív form nevek kezdődjenek így: AR_PRODUCT_(product név)
Get more information or get a quote
Our sales & product experts are here to help you. Contact us or find a prime partner near to your location.
View our representatives on a map
Frequently asked questions