ANPR Prevents Drive-Off Fuel Theft at New Zealand Fuel Stations 
The advanced technology ensures that operators are alerted of offenders who fuel up and leave without paying before they even lift the pump hose.
About the Integrator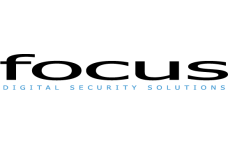 Founded in 2009, New Zealand-based Focus Digital Security Solutions is an experienced system integrator in the Oceania region when it comes to designing and deploying advanced CCTV, access control, and license plate recognition solutions. By implementing Adaptive Recognition's industry-leading ANPR software, Carmen® ANPR Image with Digifort's advanced Video Management System, and being in close cooperation with Auror, a retail crime intelligence and loss prevention platform, Focus Digital pioneered a complex video surveillance system preventing major fuel station chains from falling victim to drive-off related fuel theft.
The Challenge
Although there are still some fuel stations where forecourt service is provided, self-service stations are more common. They offer the right amount of convenience and freedom for motorists to fill their vehicles on their own, pay for the chosen fuel via various methods and then continue their journey. However, ever since the introduction of self-service fuel stations, operators and staff had to face the dreaded phenomenon known as drive-offs, a form of theft in which motorists drive away without paying for their fuel.
Fuel stations without forecourt service, which comprise the majority of New Zealand fuel sites, are especially prone to this type of crime, but even at those places where forecourt service is provided, the staff needs to stay extremely vigilant to prevent unpaying customers from leaving without paying. This prevents the fuel station staff from performing other, more important tasks, not to mention that if they fail to recover the fuel theft, the service station has to face severe financial damages. In 2016, prior to rolling out Focus Digital Security's Carmen-based ANPR technology, Z Energy alone reported that they were losing around $1.5 million per year as a result of drive-offs.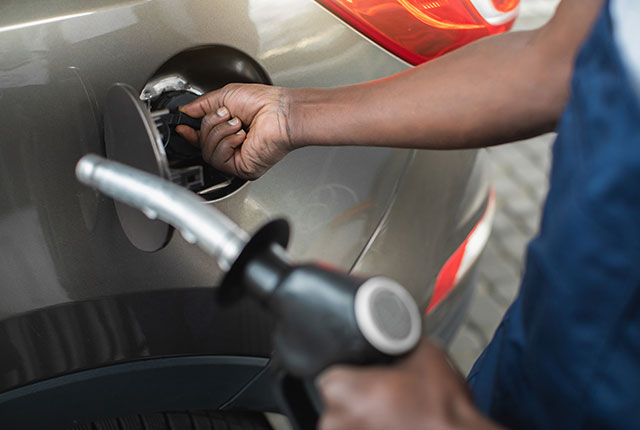 The Solution
To combat the phenomenon of drive-offs, several of New Zealand's largest fuel operators have implemented a solution that prevents fuel thieves from committing the crime even before exiting their vehicle. The selected computer-vision technology system was pioneered by Focus Digital Security Solutions, New Zealand's most experienced ANPR solution provider and a major reseller of Adaptive Recognition's advanced security hardware and software.
Aside from protecting over 3,000 fuel lanes throughout 50+ towns and cities nationwide with Adaptive Recognition's industry-leading automatic number plate recognition software, Focus Digital's custom-designed fuel solutions, which are designed around the Digifort Video Management System, also comprises of
300+ digital network video recorders
500+ client workstations
4,000+ VMS device licenses
3,000+ network cameras
POS integration
fuel server integration.
A Speciality Against Drive-Offs
What makes this new system unique is that it works in perfect unison with Auror, the Retail Crime Intelligence platform used by New Zealand's and the world's largest and best retailers to reduce crime, loss, and harm. On this intelligence platform, any retail crime can be reported in a fast and efficient manner. Thanks to this seamless integration, the system can detect a license plate and match it against the Vehicle of Interest (VoI) list of the retailer. This list comprises of vehicles that have been involved in prior non-payment or crime incidents at that retailer. When the plate matches the VoI list, Auror instantly generates an on-site alert, preventing crime before it can be committed. Auror can even determine if the detected plate has been registered as stolen, or is a vehicle of interest for Police.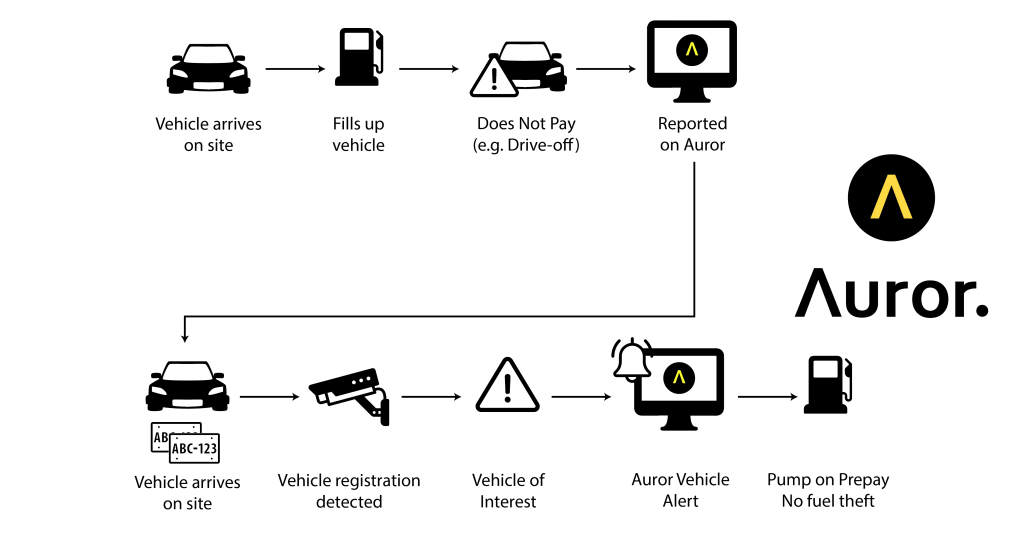 Interestingly, the solution also takes care of first-time offenders. When such an offender drives off without paying for fuel, their license plate is registered by law enforcement databases. Auror offers a debt recovery solution to recover the missing fuel payment and ensure that the first-time offender has the opportunity to repay the amount should the drive-off be the result of a genuine oversight, or think twice before attempting to re-offend.
Adaptive Recognition's Role in the System
The heart of the whole system is Carmen® FreeFlow, one of the most powerful and versatile solutions for license plate capturing on the market. Since Carmen® is an SDK, it supports any platform that enabled the video monitoring system chosen by Focus Digital to integrate ANPR features easily aside from providing regular video surveillance. In addition to that, Carmen® is fully camera agnostic, which smartened up the 600+ network cameras to detect, capture, and even recognize the license plates of organized retail criminals.
Carmen® also offers region-based or worldwide coverage of license plates from a total of 160+ states of the world. In the case of New Zealand fuel stations, this means that it doesn't matter if the offender's vehicle is registered in the country or another state; the license plate data is returned instantly and then matched with the appropriate databases, preventing offenses like drive-offs.

Further ANPR Options for Similar Systems Preventing Drive-Offs
For clients like fuel station operators, Carmen® is the perfect choice to reduce the number of fuel thefts to zero. It even allows oil and fuel companies and their branded wholesalers to install more fuel stations without forecourt service to speed up the refueling process—thus further elevating customer satisfaction—but without the risk of losing revenue via fuel theft.
Carmen® is so much more than an accurate, high-end ANPR software. Aside from its speed, reliability, camera agnosticism, and platform independence, Carmen® also offers an MMR engine add-on to return such data as the vehicle's make, model, category, and color. With this, you can further aid authorities' work in exposing crimes such as a license plate switch or build valuable databases to understand better customers' habits and improve services.
For clients wishing to build a complex system similar to the one described above from scratch, there is the option to choose the Carmen® plus third-party cameras solution. However, Carmen® works even better with Adaptive Recognition's ANPR cameras, like Vidar or Einar. Both models integrate Carmen® onboard the camera and via a cloud connection, respectively. The integrated ANPR features allow Vidar and Einar to perform the license plate recognition right before the images are sent to the client for further use and processing.
Know More
To learn more about these projects and whether a similar solution utilizing Carmen® can be adapted to your business needs, get in touch with us here →