Automated Road Tolling in Kazakhstan
Is Now a Reality With Adaptive Recognition Technology
Kazakhstan is an important trade corridor between China and the West.
The country is upgrading part of its road network with automated tolling
to accelerate freight traffic flow, using Adaptive Recognition ANPR technology.
About the Client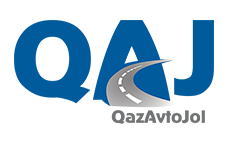 By being Kazakhstan's national road management operator, KazAvtoZhol (QazAvtoJol) faces a great challenge: automating the tolling of over 10,000 km of roads as part of the "Western Europe – Western China" framework project. The first signs are already visible on three Kazakh highways, which now offer automated tolling and 20 weigh-in-motion stations thanks to Adaptive Recognition ANPR cameras and software.
The Challenge
Being one of the Western neighbors of China—one of the world's strongest economies—the Central-Asian country of Kazakhstan is an important transportation corridor between China and Europe. As such, it has to deal with massive traffic, most of which is related to transporting cargo between the two continents by road. Ensuring trucks and buses are correctly told apart from cars with regards to correct road usage charging can be a logistical nightmare without partially- or fully-automated tolling systems.
To complicate things further, trucks on Kazakh toll roads are charged based on their overall weight, or, in the case of buses, the number of passengers they carry. The requirement was that trucks and buses should be correctly categorized without stopping them.
Kazakhstan recognized the need for a fast, effective, and, more importantly, automated tolling system, especially since the country is now a participant in the "Western Europe – Western China" framework project aiming at creating strong trade relations with Europe and China. To achieve that, KazAvtoZhol (QazAvtoJol), the national road management operator of Kazakhstan, upgraded three major highways with 20 weigh-in-motion stations and ANPR (automatic number plate recognition) technology comprised of special industrial cameras and software by Adaptive Recognition.
The Solution
At the time of writing, there are three highways of 471 km (292.66 mi) in total equipped with the new system:
Nur-Sultan – Temirtau (134 km / 83.26 mi)
Almaty – Kapshagay (42 km / 26.09 mi)
Almaty – Khorgos (295 km / 183.3 mi).
The new Kazakh system is a hybrid that encompasses traditional toll plazas located at each end of the affected highways, and ANPR cameras. The cameras are at the plazas and on so-called control arches above the roads, reading and recognizing license plates—with up to 99.8% accuracy—and forwarding them to a central system where they are matched with the proof of payment. This way, KazAvtoZhol can effectively and precisely monitor and categorize all vehicles, even if they haven't entered or exited the highway at the toll plazas. Thanks to the even distribution of control arches, drivers can be charged for only those road sections (zones) they used.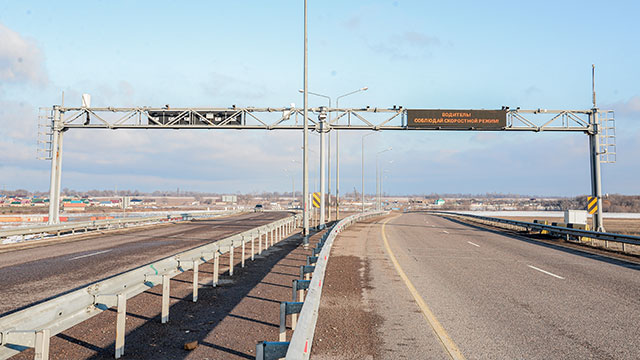 Drivers are encouraged to prepay their road usage, which costs 50% less than paying at the toll gates. This smart move by KazAvtoZhol prevents long queues from forming at toll plazas, and, simultaneously, shows the future of the Kazakh highway toll automation project—which we'll also talk about shortly.
The Weigh-in-Motion System
Since trucks on these three Kazakh highways are charged based on their weight, the new tolling system also had to be implemented with a solution that can effectively measure freight vehicles' individual weights without stopping them on their way. This is achieved by a complex system of special automated measuring instruments (AIC SAIS) that measure vehicles' dynamic and static parameters. During the measurement, the following data is acquired:
State registration number (license plate)
Speed
Vehicle class
Dimensions
Number of vehicles
Total weight of the vehicle
Number of axles
Number of wheels (ramps) on the axle
Distance between axles
Loads on a single axle
Loads on a group of axles located on one suspension
Loads on each axle in a group of axles.
Although different elements within the system generate the majority of data, all photos taken of the vehicles and the license plate data are courtesy of the ANPR cameras.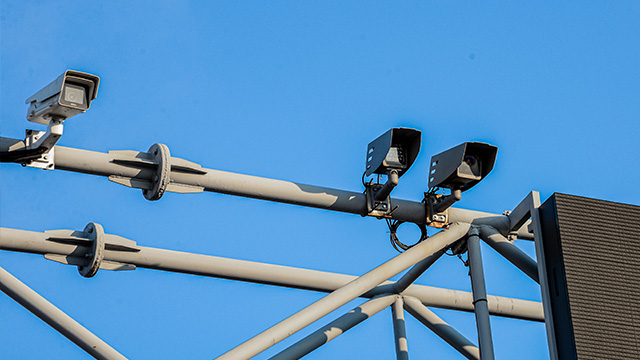 Adaptive Recognition Solutions Used
As the precise recognition of license plates and vehicle categorization were crucial to the automation of the Kazakh highway tolling system, state-of-the-art ANPR solutions were required. As such, KazAvtoZhol turned to Asia Great, which recommended Adaptive Recognition's FreeWayCAM models alongside external infrared illuminators and the company's market-leading ANPR software, Carmen® ANPR Image.
Although the FreeWayCAM product family has been discontinued—being replaced by Vidar that unites the durability and reliability of FreeWayCAM with onboard ANPR processing—the cameras made quite an impression with KazAvtoZhol. Even during the test period, FreeWayCAM and Carmen® stood out with their exceptional 99.8% accuracy. This is why more than 150 cameras have been purchased and spread across the three highways enjoying the benefits of the new automated tolling system. Additionally, since 2012, 32 of these cameras have been also aiding the 20 weigh-in-motion stations by providing accurate license plate data and quality images for categorization purposes.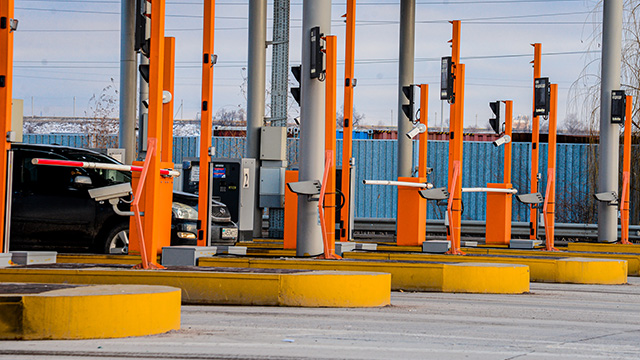 One of the great advantages of Adaptive Recognition products is that they are future-proof regardless of the date of issuing. The cameras are designed to last long, proven by their durable casing and the minimum amount of moving parts. They can also be easily moved to other locations, which can come in handy in the next phase of Kazakhstan's highway toll automation project that will completely eliminate the use of toll plazas.
As for the ANPR software accompanying the cameras, its future-proof nature is ensured by constant improvements to recognition speed and accuracy. This is how Carmen® can now recognize over 38,000 plate types—including Kazakh, Russian, Chinese, etc.
Related Products for Similar Tolling Projects
As we mentioned, the ANPR cameras used in this Kazakh project aren't available anymore. Their upgraded successor is the Vidar traffic monitoring camera. With Vidar's versatility, however, projects like the automated tolling of Kazakh toll roads can be easily achieved with various other traffic monitoring and road safety enhancement options.
Vidar Speed
Vidar Speed is the camera that knows everything traffic monitoring system providers need, combining a sturdy traffic monitoring camera with license plate recognition and speed measurement. In fact, the 4D radar included with each unit isn't just for getting METAS-certified speed results up to 320 km/h (199 mph); it can accurately and effectively separate objects based on speed, distance, horizontal and vertical angles. The ANPR data, courtesy of the onboard ANPR processor powered by Carmen®, is only the icing on the cake.
Vidar Axle
Vidar Axle is a member of the Vidar family designed for axle identification and counting. It's ideal for various application areas, including but not limited to road tolling. This camera stands out from the competition because it provides side-scan-type reconstructed images containing axle count and vehicle category metadata.
Vehicle detection is highly accurate thanks to the industry-first built-in laser trigger technology complemented by an image-based vehicle detection algorithm. All of this is housed under the same sturdy, IK10 and IP67-certified all Vidar models are known for.
Vidar PAX
How can you determine the number of vehicle occupants without blinding them with glaring flashlights or stopping the vehicle? With solutions like the dedicated Vidar PAX camera for passenger counting and identification.
This model of the Vidar family is designed to capture high-resolution images for accurate recognition and identification of vehicle occupants. It has extra-wide lenses and synchronized, built-in LED illuminators—that can be accompanied by optional external high-performance illuminators—always guaranteeing the results you are looking for. High speed, tinted windscreens, darkness, high-glare sunlight, bad weather, etc., aren't a challenge either; Vidar PAX easily penetrates most windscreen types in any condition.
Know More
If you are an end user or system integrator looking to implement a solution similar to our project in Kazakhstan, look no further. Adaptive Recognition's team of experts is more than happy to answer your questions and determine whether a solution including a member of the Carmen® ANPR/ALPR software family and/or an Adaptive Recognition ANPR/ALPR camera can be adapted to your business needs. Get in touch with us here →