Vidar PAX Cameras
for Passenger Counting & Identification
Add passenger counting to your ANPR system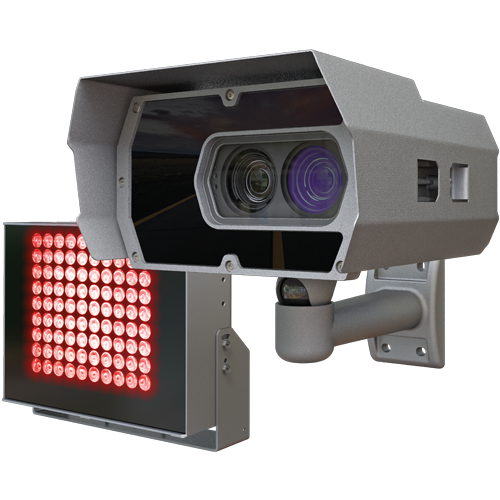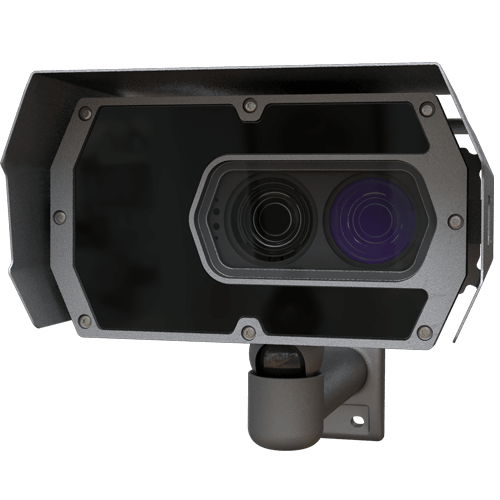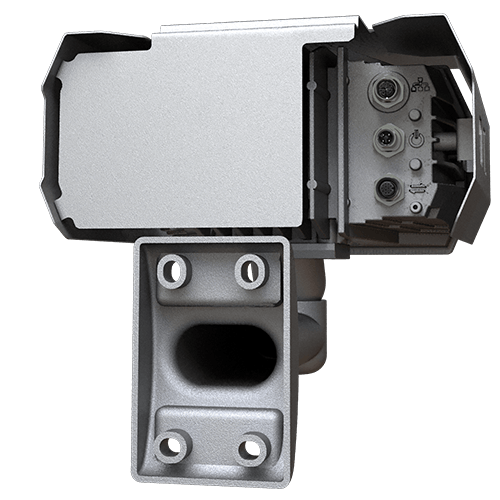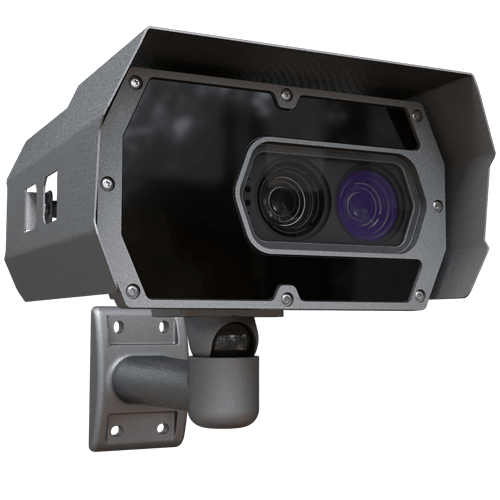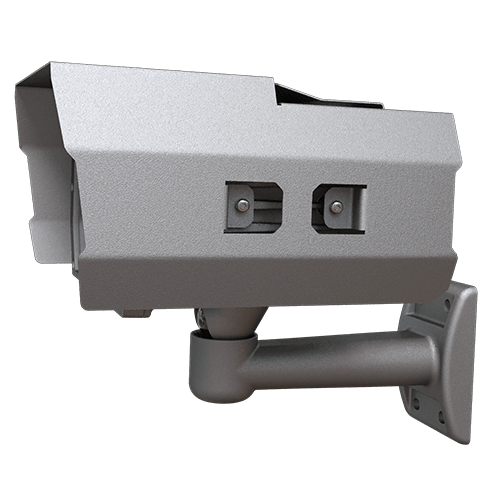 Overview
Vidar PAX cameras are designed to capture high-resolution images suitable for accurate recognition and facial identification of vehicle occupants. The camera handles challenges such as high speed, tinted windscreens, darkness, high-glare sunlight, bad weather, and more.
Vidar PAX allows police and authorities to determine who is inside vehicles with accuracy and speed. This is enabled by extra-wide lenses and synchronized, built-in, and optional external high-performance LED illuminators. For a complete passenger counting system, we suggest a multiple-camera setup.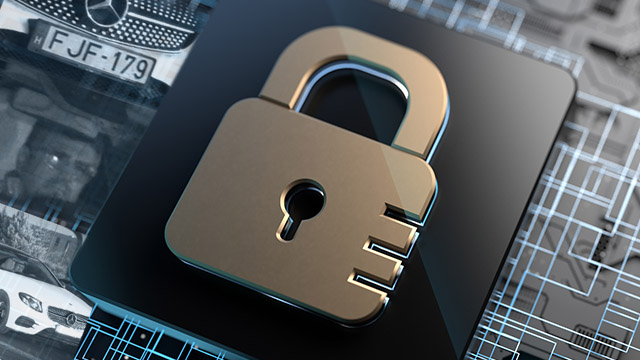 Data Security
Sensitive data is protected by strong encryption.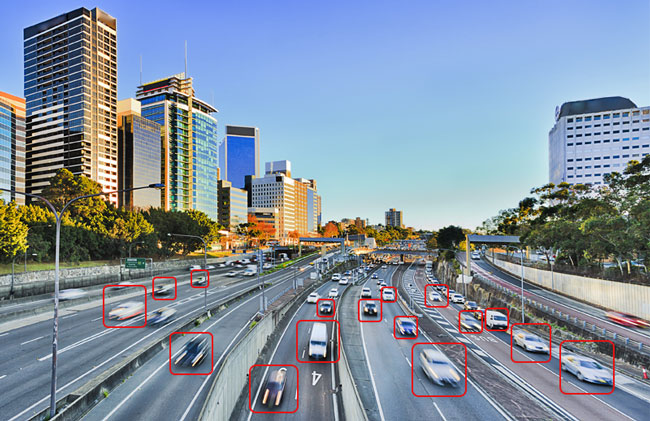 No Missed Vehicles
The built-in laser trigger detects all passing vehicles.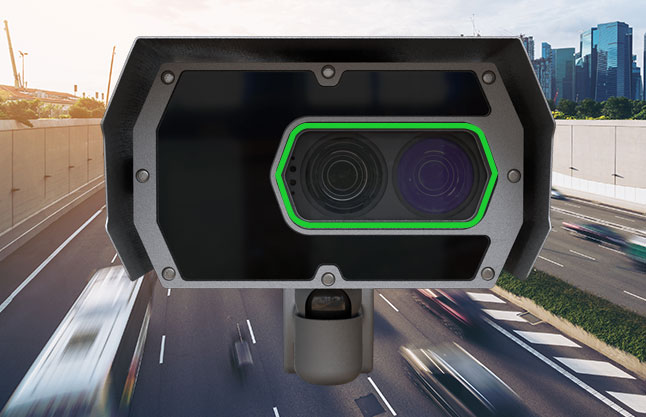 Dual Optics
One grayscale for face, and one color for overview images.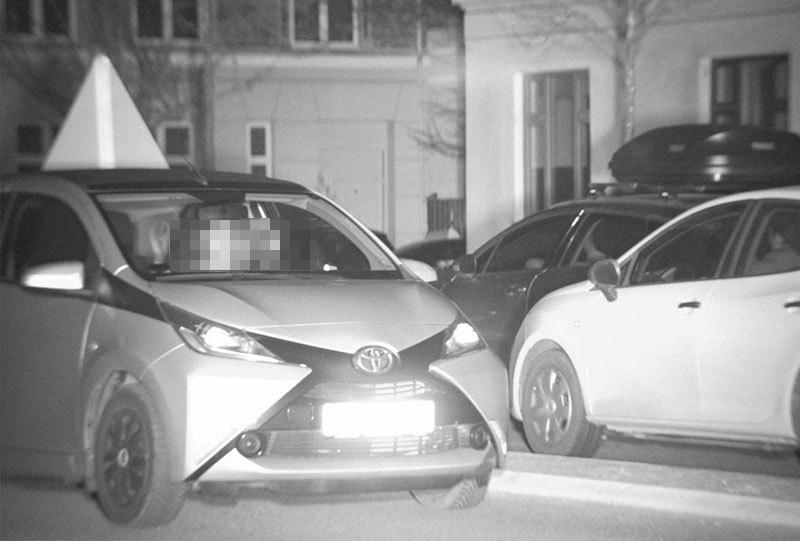 No Disturbance to Drivers
The IR Pass filter only lets through infrared frequencies to which our eyes are not sensitive.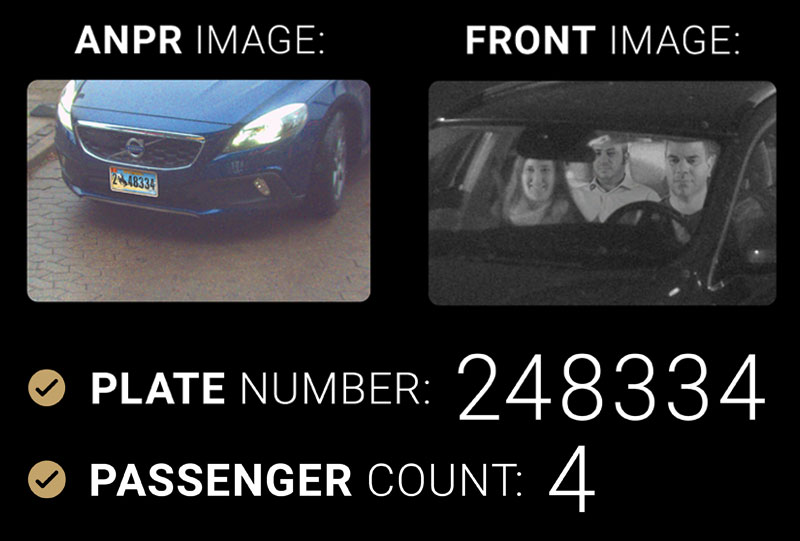 Dedicated Software Module
For image pairing and continuous capturing of images at city traffic speed.
Optimal Images for Passenger Counting & Indentification
Several factors influence image quality, such as windscreen type, vehicle speed, and external conditions. Vidar PAX is equipped with technologies that ensure adequate imaging in all conditions.
Tinted Windscreens
760 nm LED light ensures adequate images taken of vehicle occupants even through darkened windscreens.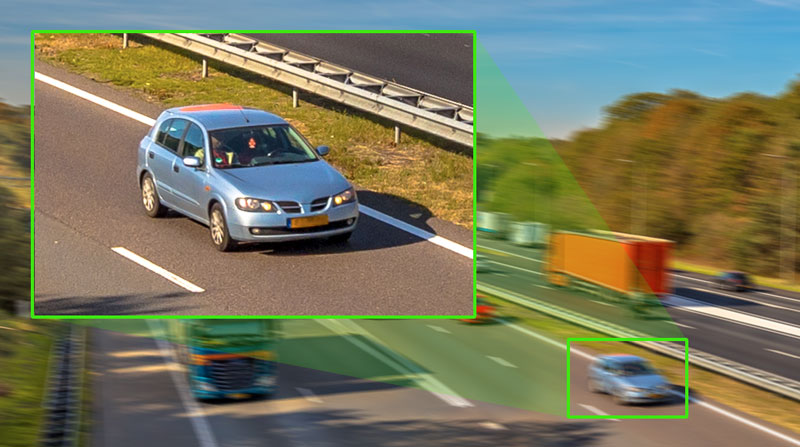 High Speed
Global shutter enables "freeze-frame" capture of fast-moving objects.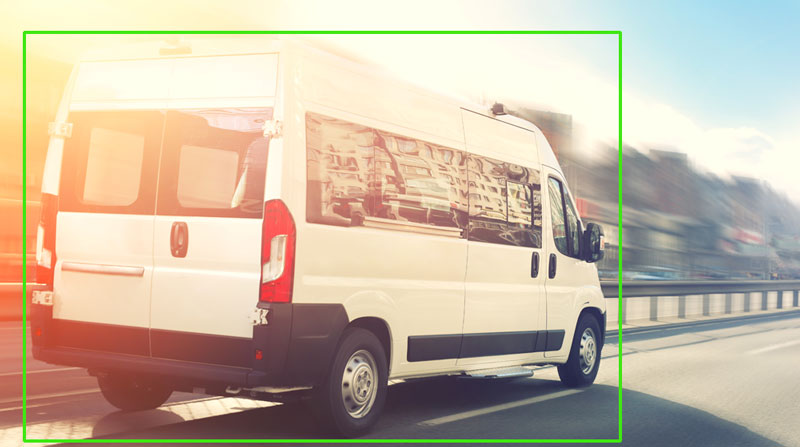 Changing Light Conditions
Built-in automatic brightness control and illuminators ensure proper lighting for adequate images regardless of external conditions.
Specifications
Product main feature 1
Accurate recognition and facial identification of vehicle occupants
Product main feature 2
Extra-wide lenses, built-in LED illuminators
Resolution
Sensor 1 & 2: 1440x1080
Max FPS
Sensor 1 & 2: 120 FPS (on selected sensor and resolution)
Sensor
Sensor 1: color + Allpass filter, global shutter, Sensor 2: black & white + IR Bypass filter, global shutter
Day/night switch
Automatic brightness control with predefined traffic environments or manual
Lens
Motorized zoom and focus, remotely adjustable
Angle of View
Optics 1 & 2: 79° x 63°
Optical zoom
Optics 1 & 2: 3x
Focal length
Optics 1 & 2: Variable 3–9 mm
PAX + ANPR range
Up to 9 m (29.53 ft)
Vehicle speed range (at optimal conditions)
0 km/h - 300+ km/h / 0 mph - 190+ mph
Maximum lane width covered (at standard license plate size)
6 m / 20 ft
Wavelength
760 nm near-infrared
Illumination modes
Synchronized or continuous
Illumination beam-angle
22°
Variable intensity
Adjustable in 100 increments, parity flash (different intensity for odd and even frames)
Communication protocols
ONVIF, ARP, TCP/IP, DHCP, NTP, FTP, HTTP, RTSP, HTTPs, SFTP, DNS, SNMP, SSL/TLS, NTCIP
I/O port
12-pin (External Illuminator, UART, GPIO, USB, RS232)
Built-in Laser Trigger
8 mRad point laser
Laser wavelength & safety class
905 nm CLASS 1 (60825-1 2014)
Power requirement
24-28 V AC, 2A
Typical power consumption
18 W
Internal operating temperature
-45°C – +70°C (-49°F – +158°F)
Dimensions
250 mm x 251 mm x 145 mm (9.84" × 9.88" × 5.7")
In the box
Camera, bracket, shield
Accessories
M12 power cable, Ethernet cable, Junction Box, External IR-light, External GPS, I/O cable
See more
Request Information
AR_PRODUCT
Ez a form a termékekhez. Minden terméknél a preferred product type-ot fix értékkel egy hidden mezőben el kell helyezni. Az Aktív form nevek kezdődjenek így: AR_PRODUCT_(product név)
Get more information or get a quote.
Our sales & product experts are here to help you. Contact us or find a prime partner near to your location.
View our representatives on a map