Adaptive Recognition Cameras Keep Watch Over Dubai World Expo
SSK Technologies delivered a unique access control system, making use of the well-tested ANPR technology of Adaptive Recognition.
About the Integrator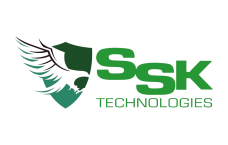 Established in 1999, SSK Technologies provides and develops security and surveillance solutions for all prime sectors, including but not limited to government, hospitality, construction, telecom, education, and healthcare. For the Expo Dubai 2020 event, the company created a special, unified platform called VDS to manage UVSS, ACS, VMS, etc., security systems simultaneously and handle ANPR information acquired from Adaptive Recognition's state-of-the-art ANPR/LPR cameras.
The Challenge
A world expo is always a prestigious event. During a short period of time, countries from all around the world represent themselves in some form or another, including the host. In fact, expos are a great opportunity for host states to show the rest of the world what they are best at.
Dubai of the United Arab Emirates (UAE) had to face unprecedented challenges throughout the construction of the site housing Expo 2020 Dubai. Planned to be held between October 2020 and April 2021, the expo had to be postponed due to the outbreak of the pandemic—the effects of which required visitors to provide proof of vaccination or a negative PCR test once the expo finally opened after a one-year delay.
Technical Challenges
To comply with the expo's strict requirements and be future-proof at the same time, the end user wanted a complex system comprising several elements.
These include automatic number plate recognition (ANPR) devices, under-vehicle security systems (UVSS), access control systems (ACS), and video management systems (VMS). In addition to integrating with the existing security systems, the new solution also had to comply with the security standards of the relevant authority in Dubai.
All vehicle movement at the 2020 expo had to be logged and shared with the authority's city link server, and all the systems were required to be handled from a single interface.
As for ANPR's role in the whole equation, logging all movement within the expo's territory was only the most basic task. ANPR was also used for access control purposes at the expo's gate barriers to allow restricted access of, i.e., employees, VIPs, delivery vehicles, and contractors into the expo parameters.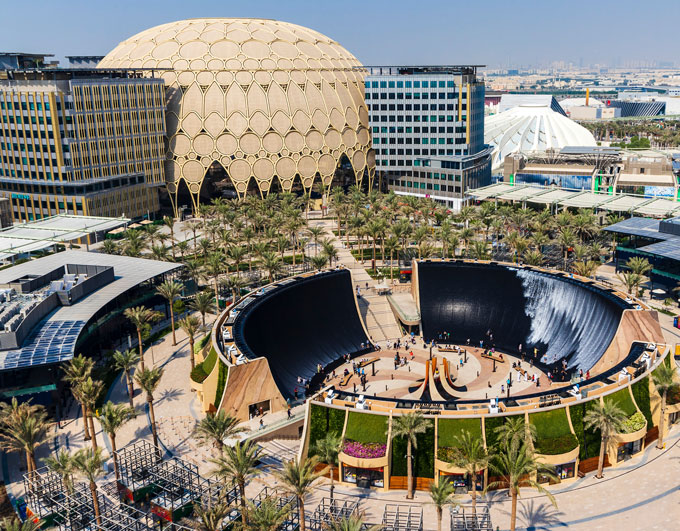 The Solution
Having installed a similar system for the Safe City Platforms of Dubai before, the client decided to opt for the solution proposed by SSK Technologies. In contrast with the previous system, the new solution by SSK managed to unify everything the client wanted under a single platform named VDS. Aside from aggregating all the information from the separate system components, VDS can also handle individual alerts, displaying them on its single interface for the client.
Impressively, VDS not only turned out to be highly flexible, reliable, and accurate, but it also surpassed the expectations of the client by offering the aggregation of all of the following:
Access control
Facial recognition of vehicle occupants
Passenger counting
Driver ID verification
RFID tag reading
Vehicle tracking
Under-vehicle scan results
Vehicle make, model, and color recognition,
ANPR results
The collection of accurate license plate information heavily relies on the eyes of the whole system. This has been realized by using a total of 256 cameras throughout the expo's territory—all of which were developed and manufactured in-house by SSK's partner, Adaptive Recognition.
Adaptive Recognition Solutions Used
Adaptive Recognition's highly-advanced ANPR cameras are key elements of the project. Although the system mostly relies on earlier models, out of 256 cameras, 46 are the latest Vidar models.
Vidar is a win-win for projects like the one realized by SSK Technologies. These smart cameras perform ANPR-related tasks on board, meaning that images captured by the device are already forwarded to video management systems with all relevant license plates and, optionally, vehicle make, model, and color information. Constant accuracy is provided by Adaptive Recognition's industry-leading ANPR engine, Carmen®, a set of dual optics to capture license plate-focused and overview images of vehicles simultaneously, and an industry-first built-in spot laser that triggers the camera to capture the necessary images at the precise moment they are needed, allowing long-lasting, economic operation.
Vidar is designed to withstand extreme situations too, such as extreme heat, chilly nights, (sand)storms, or even desert critters. The smart models chosen for the Dubai Expo project are also equipped with dual optics, allowing operators to snap overview images simultaneously with pictures focusing only on the vehicle's license plate.

Products Ideal for Expanding Existing Traffic Monitoring Systems
Since SSK's system developed for the Dubai Expo was never realized in this form before, opting for brand new ANPR cameras was a better choice than relying on IP cameras already in place. However, Adaptive Recognition has products for project owners who would rather upgrade their existing systems with most of their equipment left intact.
Carmen® ANPR Software Family
The Carmen® ANPR software family relies on the same engine that has been in continuous development for decades. Depending on your chosen solution, number plates, dangerous goods labels, shipment tracking codes, or vehicle make and model information (MMR) can be easily retrieved by Carmen®, transforming images into valuable data packets. In addition to providing worldwide coverage for over 38,000 different license plates and being easy to integrate into any system, Carmen® is also fully camera-agnostic, making it an ideal solution for project owners who want to keep their existing IP cameras.
Carmen® FreeFlow is our flagship product intended for those who want to integrate Carmen® into an existing system and want to enjoy Carmen® at its fullest
Carmen® GO is the plug & play version of Carmen® with a straightforward interface and the option to acquire ANPR-ready images directly from a video stream
Carmen® ANPR Cloud is an entirely cloud-based solution for smaller-scale projects that requires no integration or installation yet is perfectly capable of recognizing and analyzing still images, MMR, and ADR.
Carmen® Nano & Box
The latest additions to Adaptive Recognition's fleet of innovative ANPR solutions, Carmen® Nano and Carmen® Box are the ideal options for those who want to upgrade their existing traffic monitoring, parking, or access control systems with the power of license plate recognition without paying a fortune.
Being based on the NVIDIA® Jetson NanoTM, Carmen® Nano and Box provide powerful processing power, video-based triggering, and ultra-fast, precise ANPR capabilities for many applications. Being camera-agnostic like their big sister, Carmen®, you can easily create future-proof traffic analytics systems and handle video streams from any IP camera. Additionally, both Carmen® Nano and Carmen® Box utilize Adaptive Recognition's Device Tool. This simple and straightforward interface handles the cameras connected to these solutions and provides various settings to make sure you are always in full control of your system.
Know More
Are you interested in any of the products mentioned in this article? Would you like to know more about how they can be used in other application areas? Our experts are more than happy to answer your questions and whether a solution including a member of the Carmen® ANPR/ALPR software family and/or an Adaptive Recognition ANPR/ALPR camera can be adapted to your business needs. Get in touch with us here →