Adaptive Recognition ID Scanners
Ease Guest Registry at Caribbean Hotel Chain
After a long day of traveling, all everyone wants is putting their feet up
in their hotel room as soon as possible. A Caribbean hotel chain adopted a fast and
safe guest registration process with Adaptive Recognition's ID scanners.
About the Client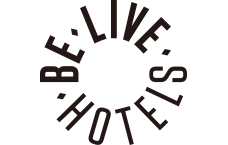 Being owned by the first Spanish tourism company, Globalia, and being mostly present in Spanish-speaking regions such as the Iberian Peninsula, the Caribbeans, and Northwestern Africa, Be Live Hotels is a network of four- and five-star hotels, offering unique experiences for their guests. To better the guest registration process, the hotel chain's Caribbean branch first purchased two Combo Smart advanced passport readers and ID scanners from Adaptive Recognition, soon to be followed by more purchases.
The Challenge
Being mostly established in the Spanish-speaking regions of the world, the Be Live Hotels chain handles an immense amount of traffic all year around. Guest experience can be severely hindered though if the impression is a cumbersome client registration process.
This is exactly what the Be Live Hotels chain was facing: tired guests arrived after many hours of travel, and their data was registered manually, which took several minutes. Furthermore, guests' IDs couldn't be properly checked against national and international criminal databases. The Caribbean Be Live Hotel establishments decided to significantly accelerate client registry and ID verification processes by acquiring state-of-the-art passport reader devices developed and manufactured by Adaptive Recognition, a major European player in the ID scanner market.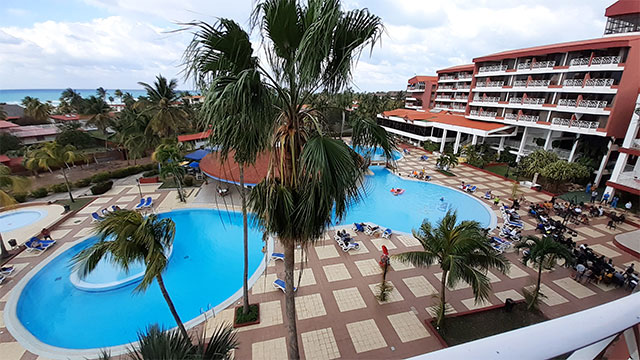 The Solution
The solution provided for the Be Live Hotel chain is simple, straightforward, and, more importantly, future-proof. Adaptive Recognition ID scanners are designed for easy use, 24/7.
During the guest registration process, the guest or personnel member places the ID document onto the scanning surface of the ID reader. The device then snaps photos of the document using different lights to expose hidden security elements, proving the ID's authenticity. At the same time, information stored in the document's visual inspection zone (VIZ) and machine-readable zone (MRZ) is read, recognized, and forwarded to the hotel's registry software, where it's entered into the appropriate place, such as a registry form. All of this takes mere seconds, significantly speeding up the time guests have to spend at the reception.
Thanks to these improvements, the Be Live Hotels chain not only achieved what they were aiming for—a better and safer client registration experience—but it also plans to acquire two more devices besides the existing two scanners. In fact, the already deployed ID readers are supposed to serve the hotel chain as long as possible, proven by the fact that when the system received a major software upgrade, integrators made sure that the new software was fully compatible with the scanners.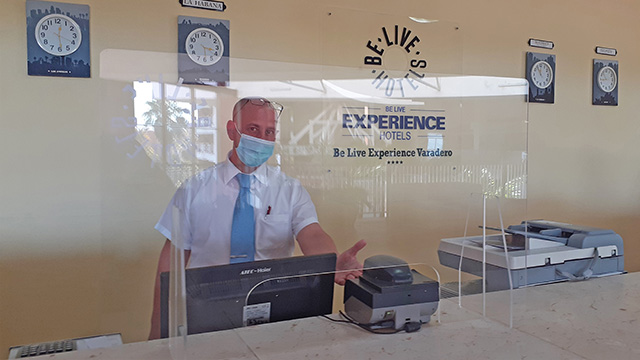 Adaptive Recognition Solutions Used
System integrators creating the new guest registration system for the Caribbean branch of Be Live Hotels opted for the Combo Smart ID scanner models.
Although these scanners have since evolved into an even more advanced model, their durability is unquestionable. Not only that, but Combo Smart models are compact and can be used for multiple purposes when it comes to the full-page reading and verification of ICAO-standard travel documents, as well as their non-ICAO counterparts. As Combo Smart—and subsequent smart ID scanners—possesses an OCR software library and SDK, integration is as easy as it gets.
Combo Smart models were equipped with RFID antennas to read data from e-IDs own RFID tags, giving further options for hotel staff to verify the scanned document's authenticity. At the same time, Combo Smart always takes such images of the examined ID that they reveal all of their 'secrets,' down to the tiniest of security details.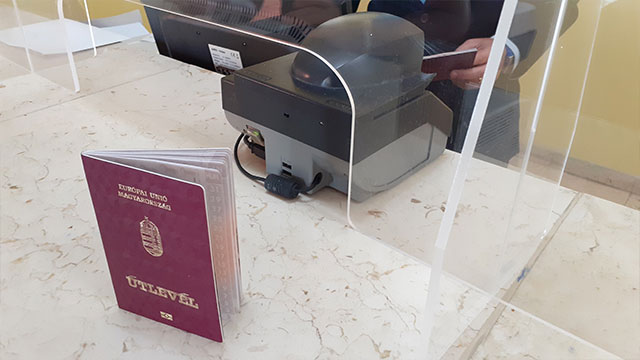 Products Ideal for Similar Guest Registry Systems
Like we mentioned, Combo Smart models have been discontinued and replaced by even more sophisticated passport readers and ID scanners. In the following paragraphs, you can learn more about these products, allowing you to choose the model best fitting your needs to create systems similar to that of the Be Live Hotels chain.
Osmond
The successor of the Combo Smart and Adaptive Recognition's flagship passport reader product, Osmond is virtually unbeatable in enhancing ID verification processes. In addition to providing everything its predecessor did in stylish housing, Osmond ups the ante by providing oblique light with which embossed and tactile elements of travel documents can be easily made visible. Osmond also fully supports the reading and authentication of security elements developed by JURA and can take information out of RFID chips, barcodes, and more. Thanks to features like Adaptive Light Control and Reflection Removal, all images taken with Osmond are optimal for ID verification.
Long-lasting operation is guaranteed by containing no moving parts and support regarding firmware, software, and necessary certificates.
Combo Smart Kiosk
Designed for flexible physical integration in kiosk applications—including reception desks—Combo Smart Kiosk is the perfect way to add the power of Adaptive Recognition ID scanners to your system in a discrete way. Aside from the most important features disclosed in the previous section about Osmond, Combo Smart Kiosk models are equipped with easy-to-interpret LED lights and buzzers, aiding guests in performing client registration for themselves in mere seconds. For those looking for the full Osmond experience with the kiosk integration option, contact our experts, who can tell you more about this opportunity.
Combo Scan
The power of flawless ID reading and verification in the palm of your hand; this is Combo Scan, Adaptive Recognition's most compact passport scanner device to date. It is more than capable of doing the tasks its bigger 'brothers' can and features everything users look for in compact and straightforward ID scanners: powering via USB connection and LED-indicated operation feedback for a better user experience.
Know More
Are you planning to use an ID scanner to improve your clients' experience? Do you want to know more about the current line of Adaptive Recognition ID reading and verification solutions and how they fit into your application area? Our experts are more than happy to answer your questions. Contact them here →