Ferry Boarding Made Easy at DFDS
This ferry company benefits from smart technology with an almost instant payback.
About the Client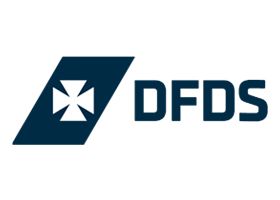 DFDS is a Danish international shipping and logistics company. It is the busiest shipping company of its kind in Northern Europe, nominated as Europe's Leading Ferry Operator at the prestigious World Travel Awards for the ninth year in a row, in 2020. The company's name is an abbreviation of Det Forenede Dampskibs-Selskab (literally The United Steamship Company). DFDS was founded in 1866, when C.F. Tietgen merged the three biggest Danish steamship companies of that day.
Ever traveled from Copenhagen to Oslo for skiing, maybe? Then you know: that ferry ride between Denmark and Norway takes more than 17 hours. So DFDS, the Danish ferry company decided to ease their passengers' travel while they optimize their own workflow and overcome some of their daily headaches – all at once.
Quick Project Facts
Location: Copenhagen, Denmark
Products: Intellio Initio Dome CCTV cameras, Carmen® ANPR Stream, Combo Scan ID scanners
Key functionality: Vehicle and passenger verification before boarding
Year of installation: 2020
Technologies Joining Forces
We love to see when our separate product lines bring a combined benefit to our customers: here at DFDS, our CCTV cameras and our ID scanners are used together. Let's see why the shipping company decided to upgrade their passenger management system with such technology.
Vehicle Verification by License Plate
Those who travel by ferry, have to pre-register their route via the internet – and the station has to verify them when they arrive. The problem was the following: when the travelers arrived by car, the ticket staff could not see the license plates from their office, so they had to exit the booth each time a vehicle arrived to read its license plate.
This is why they decided to install CCTV security cameras for speeding up the process and making their workflow much more convenient: they get the information in a second without leaving their workstation, showing up on their monitor.
This was only the first step in making their work easier: the company is planning to upgrade to ANPR, automatizing the whole process with the convenience of license plate recognition (a software that digitizes license plate information from photos of vehicles). This way, there will be no need to manually type the number plate data into DFDS's SeaWAY booking system, the software will do it on its own.
For this, they found our Carmen® ANPR Stream software (formerly Carmen® GO) a promising solution. Their testing and evaluation are currently in progress.
The CCTV camera model they use is our Intellio Initio Dome, our newest surveillance unit that comes with smart onboard detectors.

Passenger Verification by Identity Documents
The boarding process gets easier not only for vehicles but for those as well who arrive on foot: travellers are now able to perform a self-service identification using purpose-made kiosks.
These devices have an integrated ID scanner that automatically captures and reads passengers' identity documents, performing a live verification and cross-check between the ID and the pre-registered data – within only a few seconds. Such equipment saves remarkable time in processing passengers, and standing in queues remains just a memory of the past, it is eliminated once and for all.
The ID scanner device they use in the kiosk is our ultra-compact Combo Scan ID reader, designed to capture identity documents in a blink of an eye.
An Extra: Vehicle Height Check
It is of utmost importance that the weight load of each ferry is distributed well – and that requires an automation that decides the proper spot of the vehicles. However, sometimes DFDS clients booked a lower (cheaper) category than their actual car – or they installed a ski box on top of their vehicles, this way changing the pre-registered height.
This was a real problem because the cars have to be distributed on the deck of the ferry according to their height. If a vehicle is actually higher in real life than how it was booked, it will not fit into the allocated space or can cause unbalanced vehicle distribution. The company easily overcame this issue by verifying the vehicle height, using automatic height sensors – provided by Adaptive Recognition Nordic.
Investment With a Quick ROI
To sum up what has been achieved with a small investment: DFDS guarantees swift boarding that is convenient for both the travellers and the ferry company.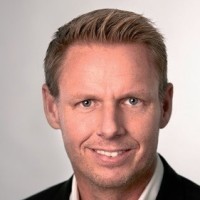 Alan Tofte, Managing director at Adaptive Recognition Nordic
The equipment was installed in Copenhagen DFDS ferry terminal just after new year 2020, and already 3 months later the initial investment had been paid back in tickets from making the correct classification of vehicles. DFDS were so happy about the setup that they have ordered the exact same equipment to be installed in the DFDS Oslo ferry terminal in Norway.
The quick check-in and boarding eliminates delays. If there is no delay, there is no need for sailing faster to compensate for the lost time, which requires more fuel and therefore the route gets more expensive and creates less profit, while it also increases pollution. All these are eliminated now thanks to smart technology and optimized workflow.
For more case studies about automated passenger and vehicle processing, read some of our success stories below or visit our dedicated webpage.