Wanted Vehicles No Longer Run Free in Tunisia
After we delivered a fleet of automatic mobile cameras with on-board ANPR, Tunisian forces captured 150 vehicles in only 1 month.
About the Client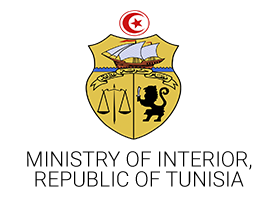 The Tunisian Ministry of the Interior is a government ministry of Tunisia,
responsible mainly for internal affairs.
Quick Facts About the Tunisia Project
Product: S1 portable speed and traffic enforcement camera with ANPR
Year of installation: 2018
Quantity: 41 pcs.
Key functionality: speed enforcement, capturing wanted vehicles
Adaptive Recognition partner: Multicom
End user: Tunisia Ministry of Interior
At present, Tunisian authorities have 40,000 vehicles (!) on their wanted list in a country with 2 million registered vehicles in total. With such numbers, it was crucial to find a solution to identify these vehicles.
After we delivered a fleet of S1 portable speed- and traffic enforcement cameras with onboard ANPR, Tunisian forces immediately started to capture a massive number of stolen or unpaid vehicles: 150 vehicles in only 1 month. A single portable ANPR camera helped identify 4-5 wanted vehicles per hour.
It is still the testing period, yet Tunisian law enforcement is so successful they have trouble storing all the captured vehicles. Thanks to the integrated action list function of the camera, wanted cars are easily identified on the spot. There are plans to deliver another fleet of S1 cameras soon to the Tunisia Ministry of Interior.

Video About the Project
To see Adaptive Recognition's S1 mobile speed- and traffic enforcement ANPR cameras in action, we have prepared a short video in cooperation with Tunisian media agencies reporting on the matter. You can watch the video here: