Smart Surveillance in European Stadiums
Protection for sporting and cultural events attracting masses have always been a security challenge – but not with IntelliSport.
About the Clients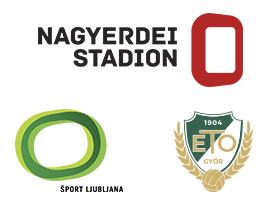 Sport Ljubljana, ETO Park, Haladás Sportkomplexum, Nagyerdei Stadion, Magyar Jégkorong Szövetség now use Adaptive Recognition smart surveillance products for safeguarding their sports events facilities.
Quick Project Facts
Product: Intellio Video System (IVS) – IntelliSport
Year of installation: 2015-2020
Key functionality: public area surveillance, smart video analytics
Locations: Sport Ljubljana, ETO Park Győr, Haladás Sportkomplexum, Nagyerdei Stadion, Magyar Jégkorong Szövetség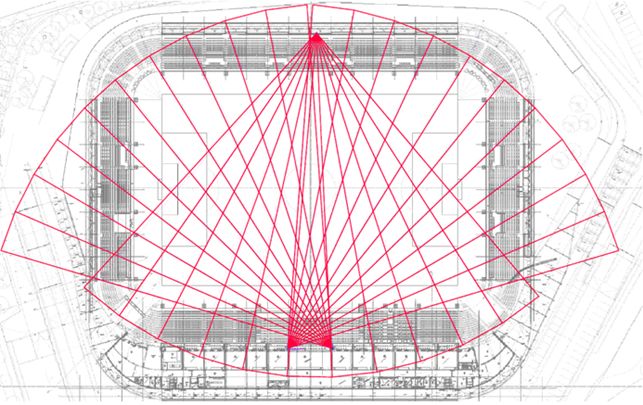 Security for Vast Spaces and Massive Crowds: SOLVED
Effective protection for the facilities hosting sporting and cultural events, where masses attend, have always been a great security challenge – but anymore, thanks to IntelliSport. It is a complex security system offering a perfect solution for such challenges while generating more profit on sales and marketing activities.
This solution is in operation in several European sport stadiums, for instance in Hungary and Slovenia, with further sport arenas planning to upgrade. Let's find out which features this solution brings to the stadiums.
✔ Complete Stadium Surveillance From Cameras to Server
In the mentioned projects, the new security systems offer some special features, such as:
Quick event-, motion- and object-based search features. There is no need to browse through hours of footage when looking for a specific event.
Easy management thanks to the interactive 3D map display
The whole area can be monitored through a zoomable panorama image: images can be simply joined to a giga-pixel panorama view with just one click – the software does the fitting automatically.
Recorded images have passport photo quality from more than a 100m (!) distance
✔ Facilitating Sponsors' Decisions, Creating Sales and Marketing Analytics
It may sound strange, but security systems are not just for security. In fact, all data gathered by such smart technology, are often used for marketing purposes. Being aware of gender and age statistics, a stadium can better gain advantage in the competition for sponsors. The reports and statistics drafted from these facilitate strategic planning for marketing campaigns, too and enable the immediate evaluation of various future promotions.
How is it done? Getting such data is made possible by IntelliSport's Visiscanner® technology, a visitor analytics tool based on smart image processing, running on the camera itself. Gender and age data output is available directly from the system.
✔ Effective Workforce Organization
Thanks to the intelligent surveillance system, critical events can be detected in time. IntelliSport helps the deployment of personnel in time and space, resulting in a more effective service of the ticket office, buffets and souvenir shops. Besides enhancing the visitor experience, IntelliSport makes human resources management cost-effective.
With this functionality, the IntelliSport stadium surveillance system was the first to meet the requirements of the 2017 standards of the Hungarian Football Federation (MLSZ). The proprietary Intellio cameras and the IVS4 management software form a solid unit allowing simpler installation, setting and operation.
More About IntelliSport
IntelliSport is a product line of Intellio Video System (IVS), designed especially for surveillance of large and crowded areas. Similarly, IVS offers dedicated solutions for other environments, such as IntelliCity (CCTV solution for urban security), IntelliShop (surveillance for retail applications), IntelliHome (security for private areas), IntelliLogistics (CCTV for warehouses, ports and more) and IntelliMotion (surveillance for the traffic industry).
For getting further insights and other success stories, scroll down to subscribe to our newsletter and you can be amongst the first ones to receive notifications when a new success story is uploaded.