Carmen® ANPR Image
A license plate recognition software with outstanding accuracy, flexible licensing, and multithreading capacity.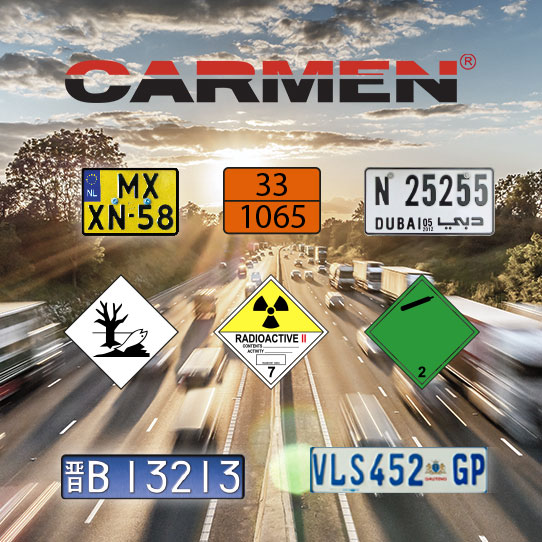 Overview
Carmen® ANPR Image is an Automatic Number Plate Recognition (ANPR/ALPR) software with global coverage and high accuracy rates. It can be seamlessly integrated into any system, regardless of scale. Flexible licensing and optional add-ons such as make & model + color recognition (MMR) and hazardous material codes (ADR and IMO) recognition are available. You can use it for:
| | | |
| --- | --- | --- |
| Tolling and congestion charging | Traffic monitoring and enforcement | Speed and journey time measurement |
| | Security and access control | |
Build your system based on Carmen® and market it under your own brand name!
See what kind of projects can benefit from Carmen® for inspiration. Alternatively, skip right to the technical documentation.
Highlights for Project Owners
Worldwide Coverage
36K+ plate types covered.
Cost Saving
Low operation costs and quick ROI due to high reliability.
Industry-Leading Accuracy
Even on distorted images.
Region-/Country-Specific Engines
Tailored to your project needs.
All camera types supported
Works with your existing system.
Maximum Scalability
Grows with your project.
Highlights for Integrators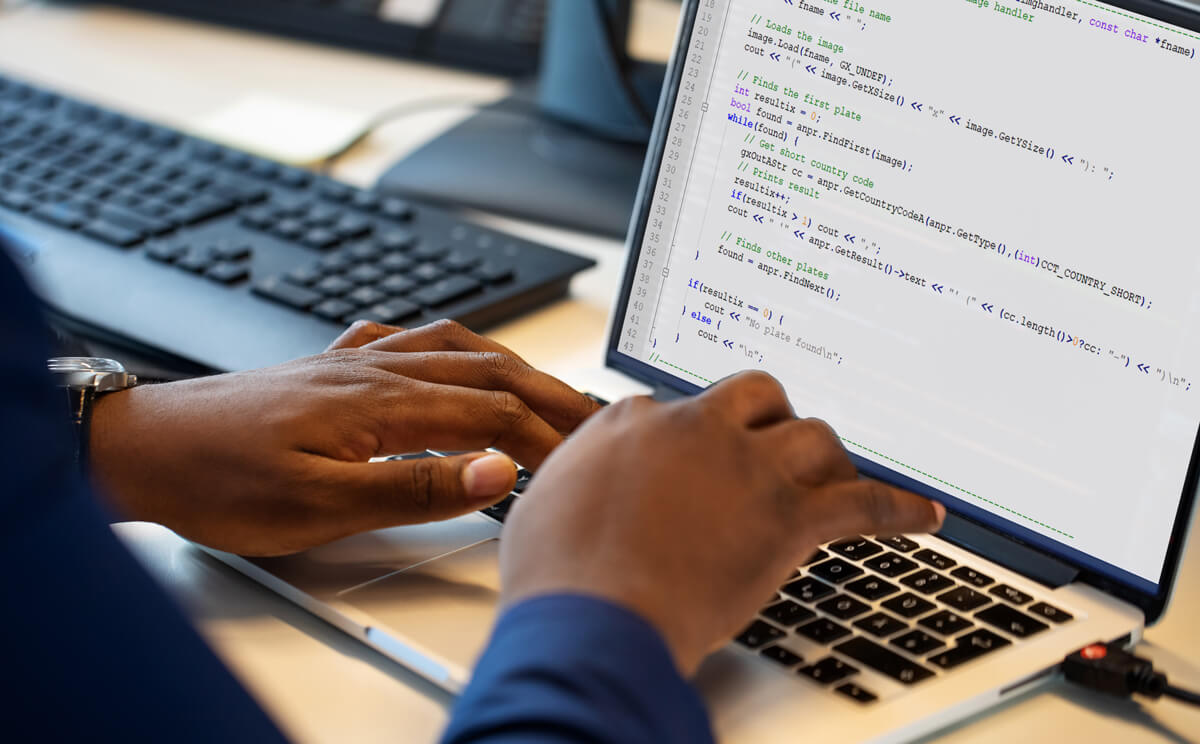 SDK with sample codes and demo apps
Carmen ANPR Image is easy to integrate into applications running on C, C++, C#, Java, and VB.NET on Windows, and C, C++, and Java on Linux.
Integrators get a feature-rich SDK, with sample codes and two powerful demo applications: ADI (ANPR Demo for Images) and ADV (ANPR Demo for Videos).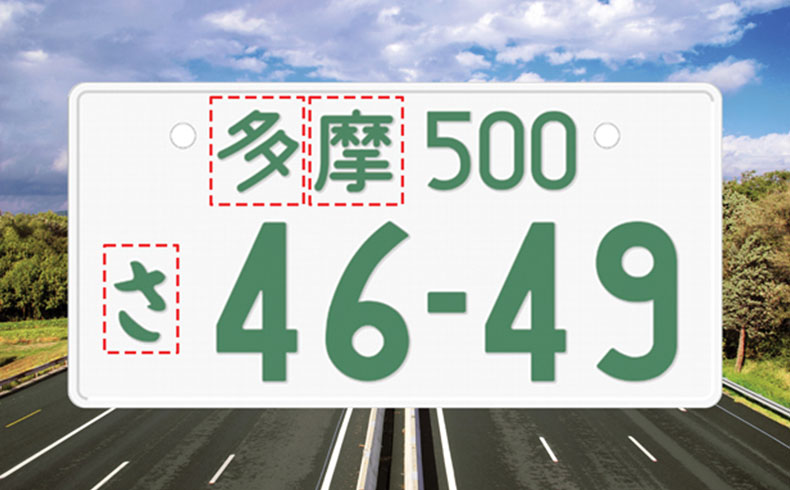 Get the most out of your ANPR system
Carmen ANPR Image is fully customizable through dozens of parameter settings. This capacity allows integrators to fine-tune the ANPR system to answer the project's exact needs in a range of application areas.
Region- and country-specific engines are also available. Some cover larger geographical areas such as Europe, the Middle East, South Asia, North America, and more. Some cover smaller regions or one single country such as the Caribbean, Brazil, India, etc.
Get in touch for further details.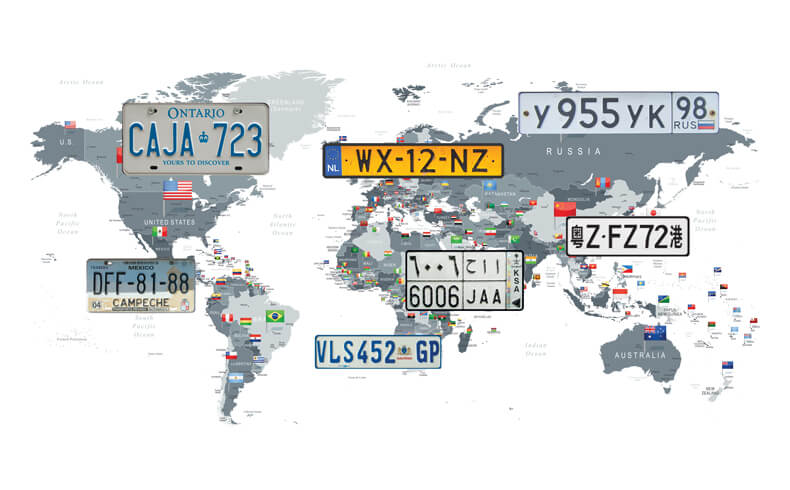 CPU core- or credit based options
CPU core-based licensing allows unlimited on-premise recognition, whether on a PC, a server, or a built-in processing unit such as smart cameras. Multi-core (up to 8) licenses are available for multithread processing. See more on licensing below, or contact us to discuss details.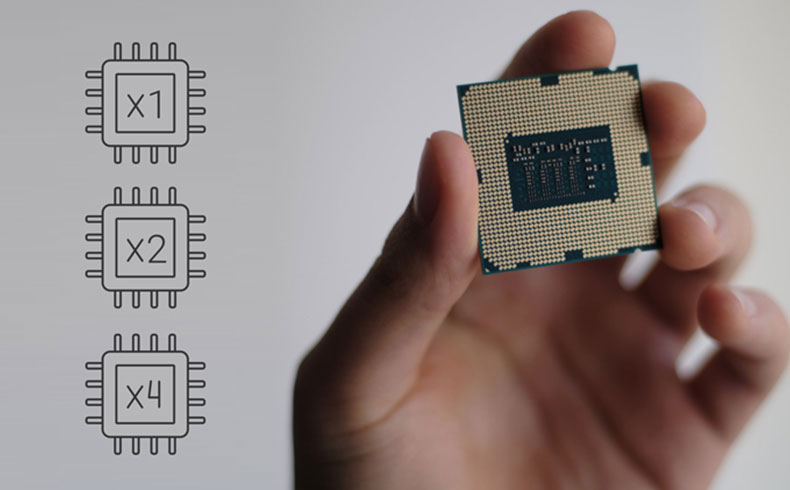 Works with projects of any size
Single, dual, or quad-core processing is available. Read on for more details or get in touch.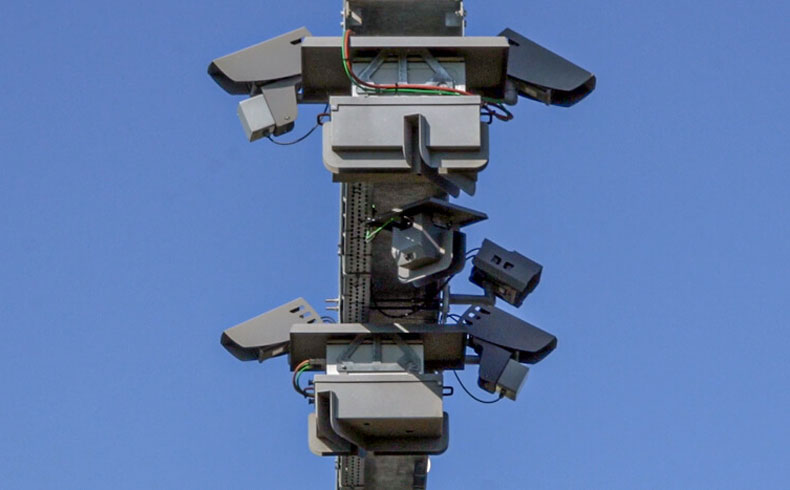 Get your ANPR software and cameras from us
Get everything from the same place for your ANPR project: Adaptive Recognition also develops and sells dedicated ANPR/LPR cameras for a range of applications from high-speed traffic monitoring to access control.
Nevertheless, the system works with all camera types.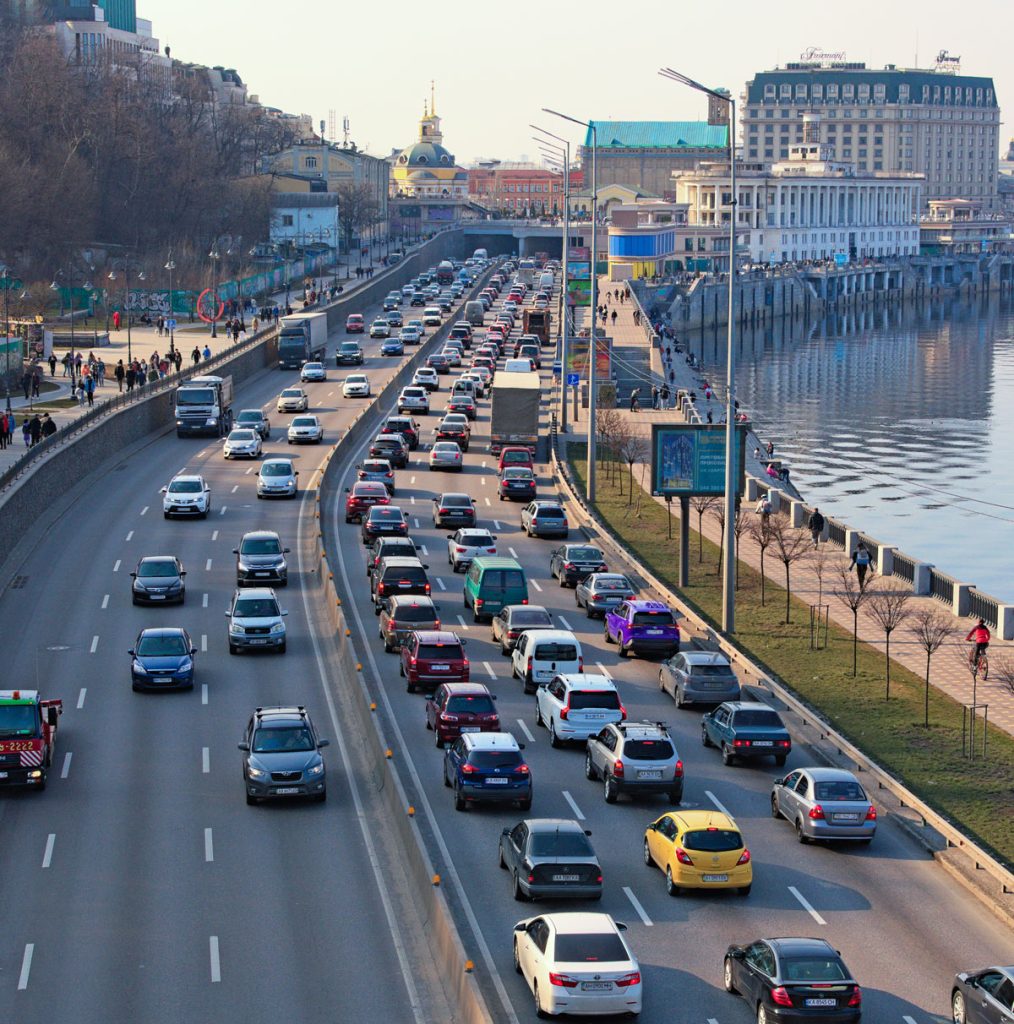 Single, Dual, or Quad-core
Carmen® ANPR Image is available in the following licensing configurations:
Carmen® Freeflow single-core (1) license
Carmen® Freeflow dual-core (2) license
Carmen® Freeflow quad-core (4) license
With the single-core license, images from the camera(s) are processed on the same core of the CPU. This option is adequate for monitoring low to medium traffic.
Multi-core licenses allow to use more cores (threads) from the same CPU at the same time. These are recommended for handling high, multi-lane traffic flow.
Engines are updated quarterly.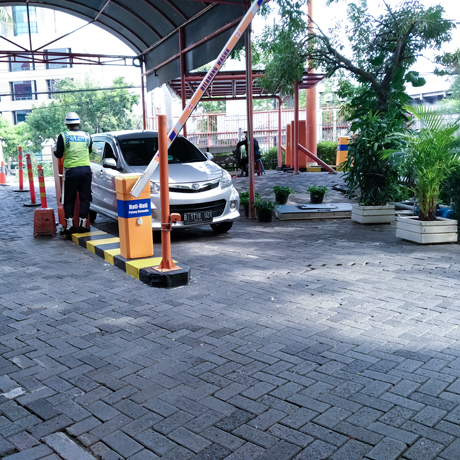 Carmen® K (Quad)
Carmen® K is a credit-based version of the Carmen® Freeflow quad-core (4) license.
It is ideal for places where license plate recognition is only needed during predetermined periods (for example, during the day). With Carmen® K, you can process 11,520 images per day. You also get a 300 credit buffer storage capacity, permitting the instant processing of 300 images. Once credits are used up, Carmen® K needs roughly 38 minutes to reload credits.
Licenses are granted via hardware keys provided by Adaptive Recognition. If there is no option to plug in a hardware key on the spot, you can share licenses via your network by opting for our in-built solution, Carmen® License Server.
Engine Update Options
Our flexible options allow you to tailor the licensing to your needs and decide what you want to pay for.
A year after the initial purchase (during which you automatically receive quarterly updates), you can choose to keep using the software as it is forever, with no additional charges.
If you wish to keep getting access to quarterly engine updates and continuous improvements, then simply renew your yearly license.
You decide.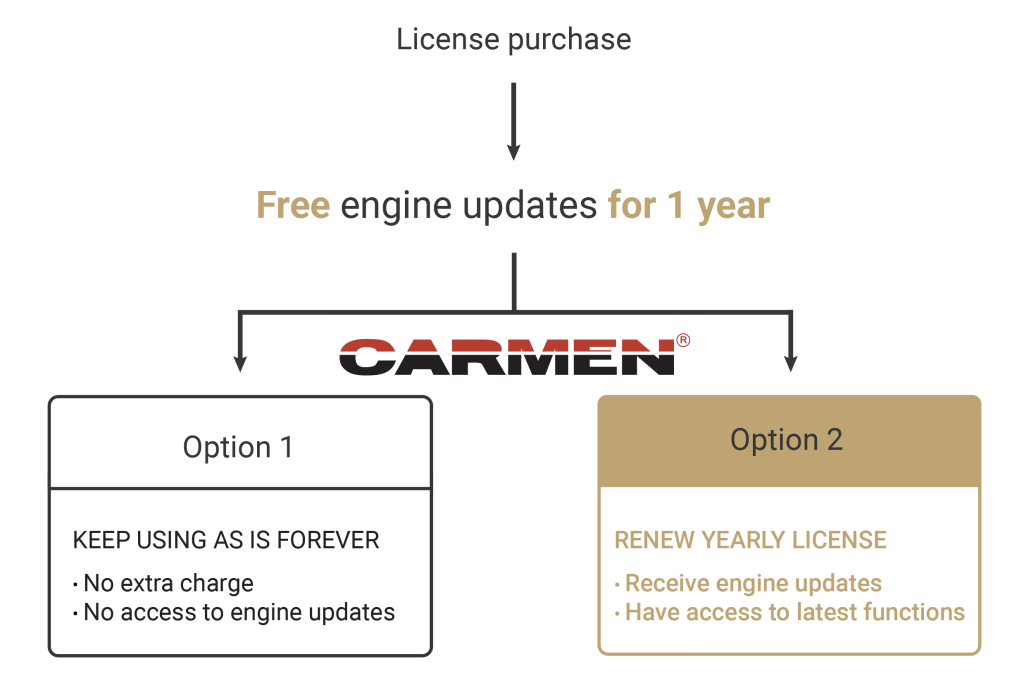 Specifications
Product main feature 1
>99% ANPR accuracy on a global scale
Product main feature 2
160+ known countries, 36,000+ plate types
Make & model recognition
Yes, optional*
Supported Operating Systems
Linux (32 bit [ARM], 64 bit), Windows 10 (64 bit), Windows 11 (64 bit, ARM support coming soon)
Supported Platforms
ARM32, ARM64*, x86_64*
Licensing
K, Single, Dual, Quad
License location
Local NNC, Shared over the network (IPNNC)
Available neural network controllers
Mini PCIe card, PCIe card, USB (internal 4-pin), USB 2.0 - type A
Input
Still image from file or memory in various image formats (BMP | JPEG | PNG)
Output
ANPR data, Background color (optional), Category of the plate (optional), Character color (optional), Confidence level in various formats, Country/State/Province ID, Individual result for each plate on an image, Location of each plate on one image, Number plate data in ASCII/UNICODE text, Text confidence for each character
Trigger
Can be integrated with any trigger
Programming languages on Windows
C/C++, C#, Java, Visual Basic .Net
Programming languages on Linux
C/C++, Java
Included in the SDK
Demo applications, Sample programs in source code
*
In case of running MMR, CPU must support AVX
See more
Request information
AR_PRODUCT
Ez a form a termékekhez. Minden terméknél a preferred product type-ot fix értékkel egy hidden mezőben el kell helyezni. Az Aktív form nevek kezdődjenek így: AR_PRODUCT_(product név)
Get more information or a quote
Our sales & product experts are here to help you. Contact us directly or find a prime partner near your location.
View our representatives on a map