Authentication Software Add-On
for AR ID Readers
Precise VIZ Reading and ID Authentication
via Neural Network-Based OCR Technology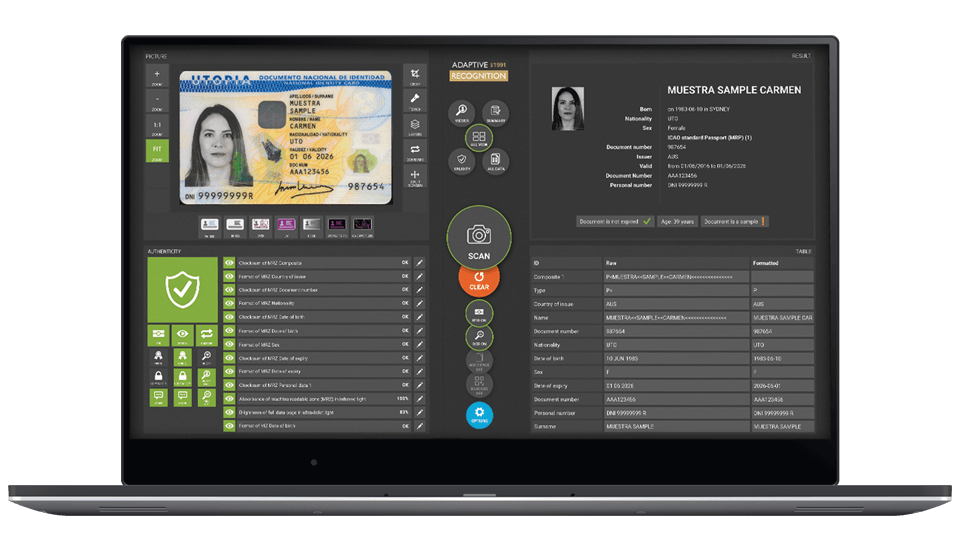 Overview
Enjoy the ultimate ID document reading and verification experience with Adaptive Recognition's ID Authentication module. Just pair it with one of our high-tech ID scanners, and you will feel like a true forgery expert, capable of instantly verifying MRZ (machine readable zone) and VIZ (visual inspection zone) data, as well as standard and nonstandard security features like pattern checking illuminated by various light sources, geometry analysis, and OVD/OVI checks according to the characteristics of the given document type.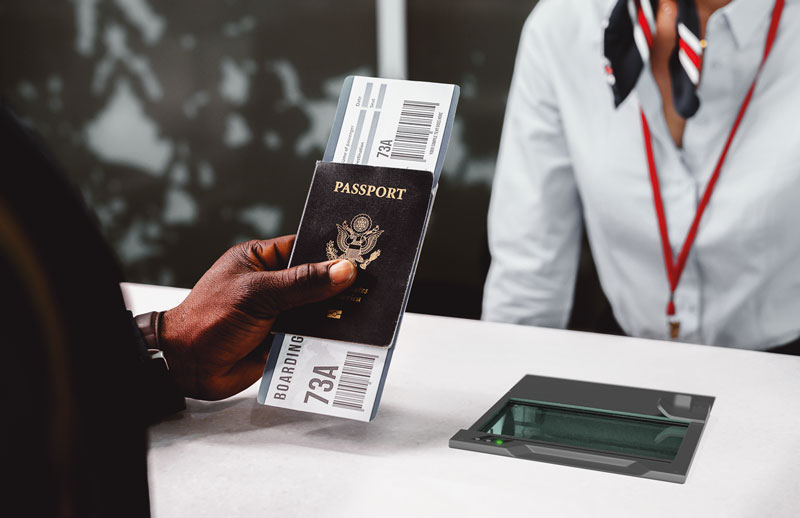 Easy Handling
Just scan the document, and the software will do everything automatically, from autocropping and -rotating the image, to extracting all data and performing the authentication.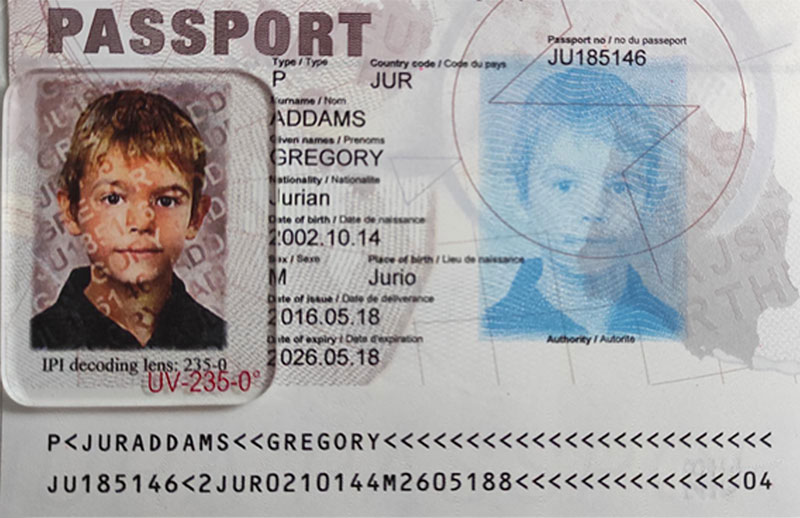 Next-Level Authentication
Forget basic authentication and go beyond with features like fluorescent element checks, pattern verification, geometry analysis, and support for JURA® security elements.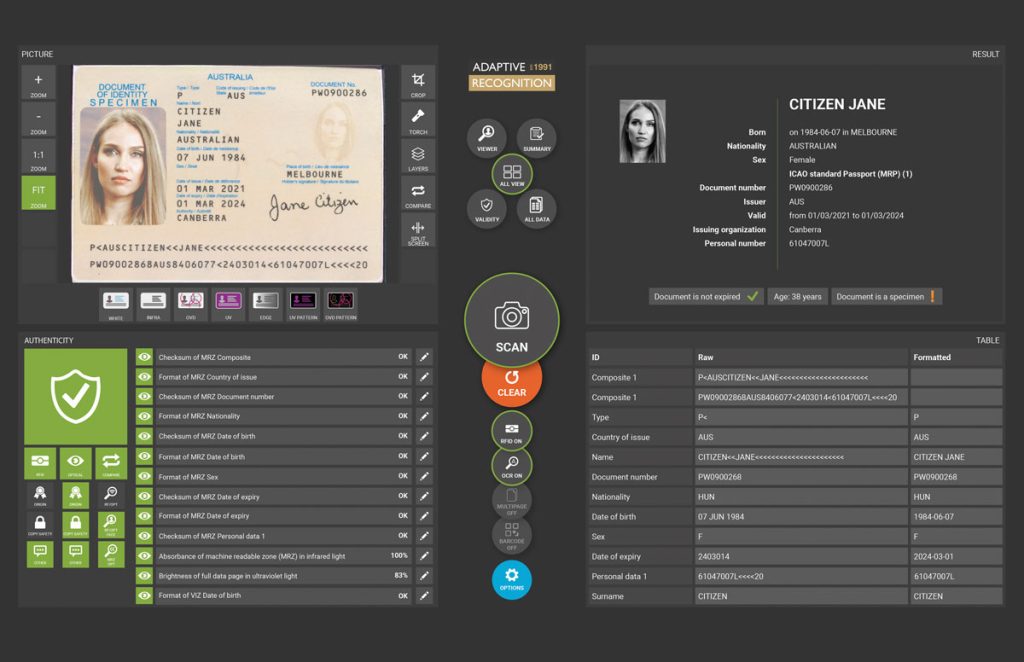 Adjustable Thresholds
For a fully customizable experience, our software module provides adjustable thresholds for the thoroughness of the automatic examination and cross-verification processes.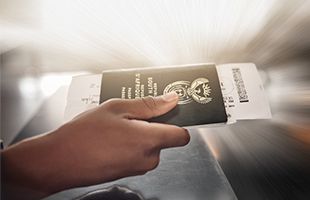 Trained for Real-Life IDs
Thanks to machine learning, our ID authentication solution can efficiently deal with any ID regardless of country of origin and date of issue.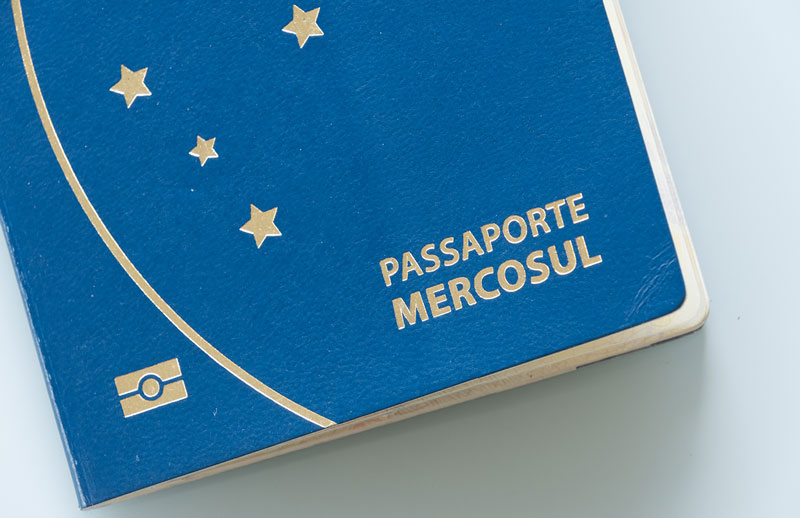 Automatic Chip Reading and Verification
With the authentication software, all data - biometric included - can be thoroughly read and cross-checked with all visible information in the ID document.
See What the VIZ & Authentication Software Gives You
Adaptive Recognition's ID Authentication software add-on isn't just a software module for verifying the genuineness of an ID document; it's much more than that. Here's the reason why: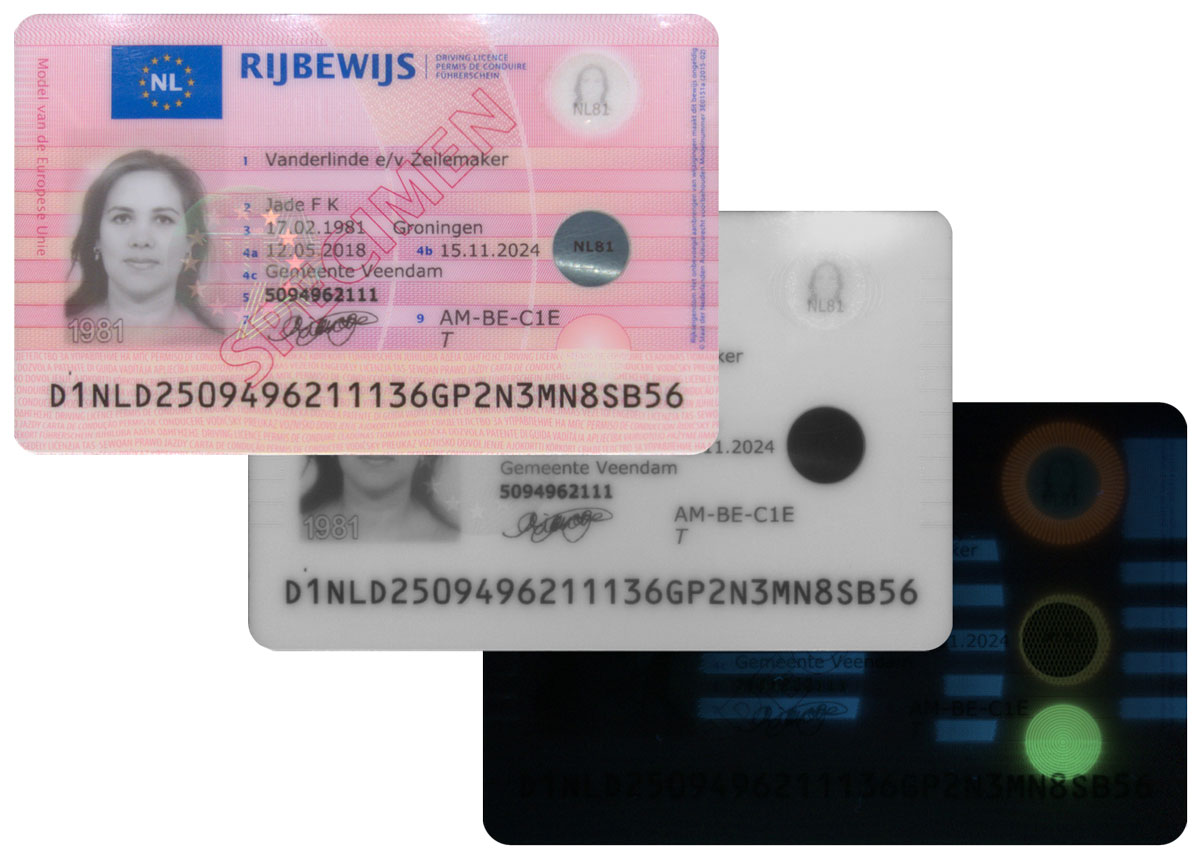 Neural Network-Based MRZ OCR
Adaptive Recognition's OCR has been in continuous development since the 90s—all of this done in-house. Since then, our basic MRZ OCR has been trained to deal with real-life documents, ensuring that it can read and recognize any ID no matter where and when it came from. The OCR confidently supports data originating from multispectral input sources, and thanks to the power of AI, it features automatic image enhancements – like cropping, face photo cutout, rotation, Reflection Removal,  Adaptive Light Control® – to guarantee the best authentication results possible.
In addition to confidently reading all MRZ data, Adaptive Recognition's basic OCR provides all general authentication checks like checksum verification, expiration date check, UV dullness check, as well as OVI (optical variable ink) and OVD (optical variable device) visualization.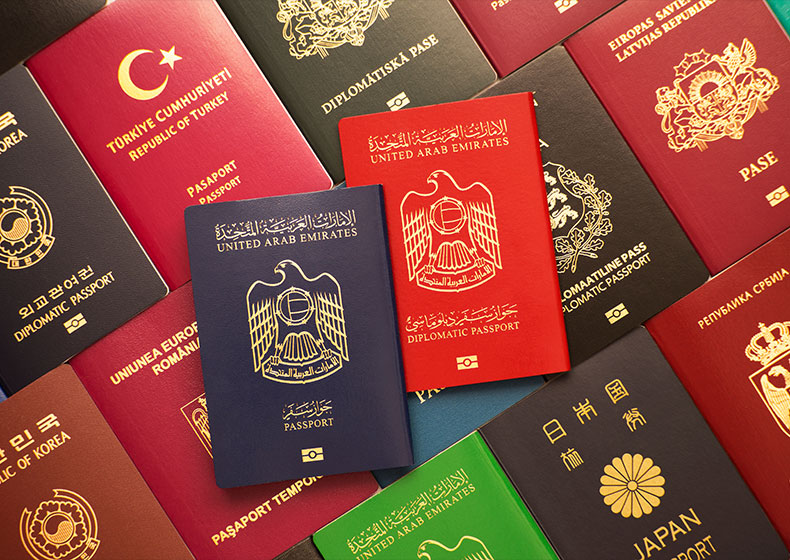 Unbeatable VIZ Reading Experience
Thanks to being trained for dealing with real-life IDs, Adaptive Recognition's VIZ OCR software can confidently read and recognize virtually all data featured in the VIZ. The software extracts personal and document data, recognizes the photo in an ID, and automatically snaps a picture of these parts of the document and crops them to show what's truly important.
VIZ OCR provides automatic segmentation too, meaning that all extracted data turned into text format is conveniently divided into separate fields for better understanding. Also, no alphabet is a challenge; all characters are read, recognized, and displayed with utmost accuracy, even less common ones such as Greek, Georgian, or Vietnamese.
With the advanced machine learning technology behind Adaptive Recognition's VIZ OCR, ID document classification is no longer an issue. In other words, there is no such thing as an unknown ID document for VIZ OCR; you'll always know where the ID comes from and which generation it belongs to.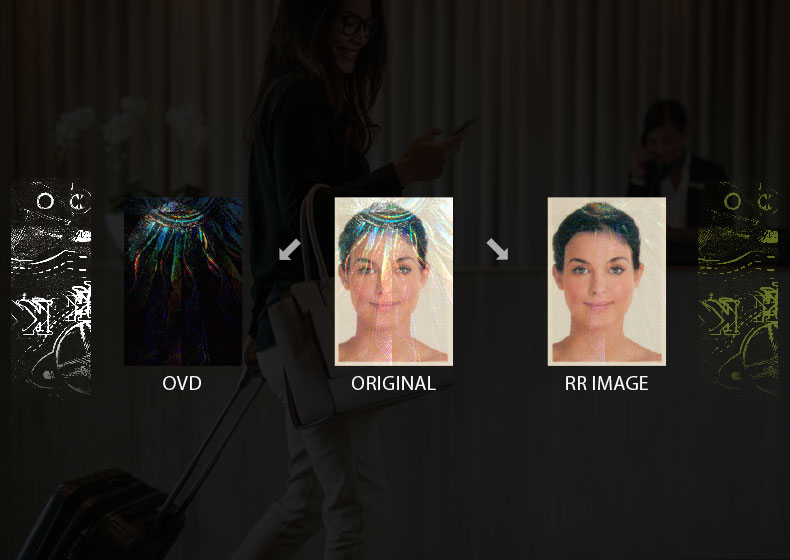 ID Authentication Without Limits
Our ID authentication software module has been designed explicitly for authenticating security documents, capable of working from multispectral image sources to get all security elements visualized and verified on your screen, from patterns and geometric elements to fluorescent inks and fibers.
With the authentication software module, all general authentication options can be performed like duly separated optical variable devices (OVD) and optical variable inks (OVI) visualization, photocopy detection via UV dullness check, expiration date check, and many more. Advanced features provided by our software include authenticating images of IDs with tactile/embossed elements taken with oblique (edge) light, various biometric and text cross-verification options for filtering out cloned/intentionally damaged RFID chips, and detection of photomanipulation by supporting JURA®'s Invisible Personal Information (IPI) technology.
Additionally, all images examined by our authentication software module are automatically enhanced in such a way that they remain readable at all times. This is due to Adaptive Recognition ID reader-supported features like Advanced Light Control® – that considers external light conditions and automatically turns images darker or lighter – or Reflection Removal, a feature that reduces ID document illegibility caused by glare effects down to zero.
Border control
Law enforcement
ID issuance
Banks
Hotels
Casinos
Nightclubs
Car rentals
Hospitals
Supported document types
With our software, you can read and verify a wide range of travel documents and personal identification cards:
Internationally accepted travel documents (different types of passports, visas)
National identification documents like ID cards, driving licences
Special local documents like residence permits, address cards, health insurance cards, etc.
Become an ID verification expert!
Check these tutorial videos for a better understanding of the mentioned software features.
Watch how-to videos
Specifications
Product main feature 1
Advanced ID reading and verification software
Product main feature 2
Eliminates manual errors, speeds up ID inspection
License location
On-Premise
Works with
Every Adaptive Recognition Passport Reader & ID Scanner
ICAO 9303 MRZ OCR reading accuracy
99.98% per character
Supported Operating Systems
Windows and Linux (32/64 bit)
Supported document types
ePassports, iDL & eDL, Visas, Residence permits, Address cards, 1D & 2D barcodes
Image processing functions
Auto-cropping of document image & bearer's photo, Auto-rotation of documents, OVD Visualization, Reflection Removal (anti-glare)
OCR reading capability
ICAO compliant documents per ICAO 9303 specification Part 1, Part 1v2, Part 2, Part 3 and Part 3v2 for Type ID-1, ID-2 and ID-3 MRZ Optical Character Recognition, One line Driving Licenses per ISO18013 part 2 specification
Barcode reading capability
1D barcodes (2 of 5 interleaved, 2 of 5 industrial, Code 128, Code 39, EAN-8 and EAN-13), 2D barcodes used on BCBP and other documents (PDF 417, QR Code®, DataMatrix™ and Aztec formats) from paper documents and many mobile devices, AAMVA compliant PDF417 and IATA BCBP
Document authentication
Data consistency checks: MRZ vs. VIZ vs. Bar codes vs. RFID., Jura IPI (invisible personal information) verification, Passports' bearer photo vs. RFID DG2, B900 ink check, Expiry date check, MRZ checksum validation, Automated, document specific security pattern verification (optional)
RFID module features
All standardized rates up to 848 Kbps, Reading and writing contactless ICs according to: ISO 14443 Type A & B, BSI TR-03105, SAM slot is available as optional accessory
Software development kit (SDK)
C/C++, C#, Delphi, Java, VB.NET, Visual Basic 6.0
Included in the SDK
Change logs, Demo applications, FPR Demo manual, Install guide, Programmers' reference manual, Sample programs in source code
See more
Request information
AR_PRODUCT
Ez a form a termékekhez. Minden terméknél a preferred product type-ot fix értékkel egy hidden mezőben el kell helyezni. Az Aktív form nevek kezdődjenek így: AR_PRODUCT_(product név)
Get more information or get a quote.
Our sales & product experts are here to help you. Contact us or find a prime partner near to your location.
View our representatives on a map