ANPR Cloud now reads North-American license plates
2021.03.10
The long-awaited update is here: ANPR Cloud, our SaaS for license plate recognition introduces extended capability for the North-American region.
First off, a crash-course for ANPR Cloud – what is this service exactly?
It's our transaction-based software-as-a-service product, offering license plate recognition and make, model & color detection from the cloud. How does it work? In the cloud, our ANPR engines receive images of vehicles, then return the ready-to-use data to your application.
The service was first introduced in September 2020, including recognition for European license plates, with plans to add North American plate coverage in the near future.
The time has come: you do not need to wait more from the overseas: ANPR Cloud introduces the North-American edition, including coverage for license plates used in:
Canada
United States
Mexico
Believe it or not, we talk about thousands of different plate types (!). The good news is that when you use ANPR Cloud, you do not need to deal with keeping your system constantly up-to-date: it all happens in the cloud, we guarantee that the latest recognition engine is activated on your traffic images. Lean on us, your traffic project is in good hands with ANPR Cloud: it is powered by Carmen®, a recognition engine that is perfected for almost 30 years.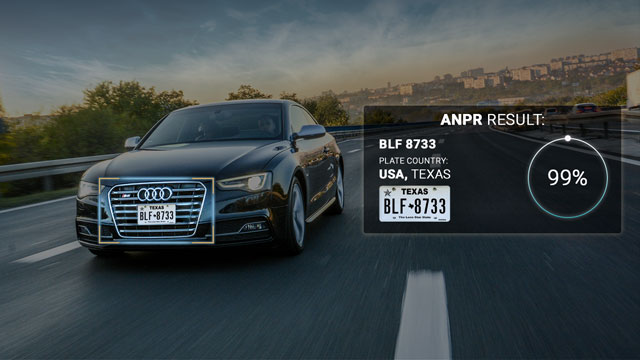 Note: currently, the new North-American module covers only the license plate recognition service, while the make, model and color recognition features are planned to be available from Q3, 2021. Subscribe below to our newsletter so you do not miss any important updates.
Get your 1000 FREE ANPR transactions
To help your evaluation, you can test ANPR Cloud up to 1000 times – or in other words, you can upload 1000 images and see how the system performs: entirely free of charge.