Traffic Enforcement Lightbar
A smart lightbar with advanced traffic monitoring, using the power of AI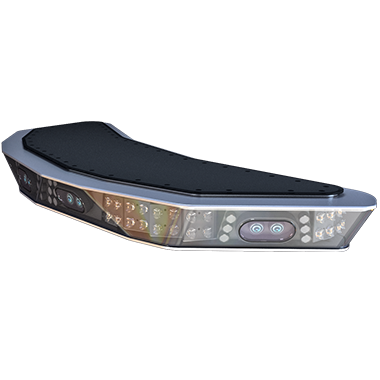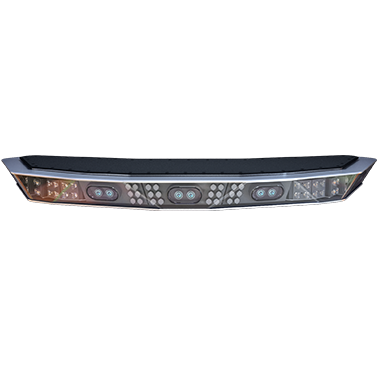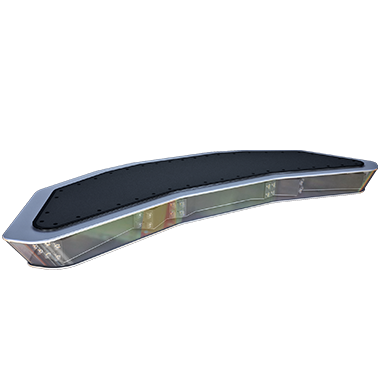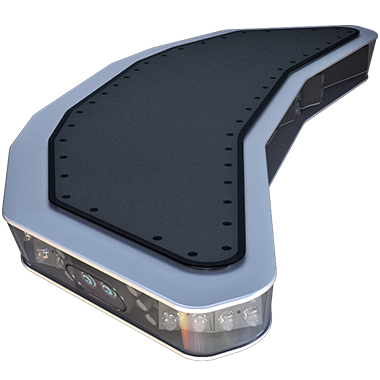 Overview
It looks like a lightbar – but a very special one. This is an all-in-one Traffic Enforcement Lightbar that puts live traffic monitoring to a next level by connecting general police security with high-end traffic surveillance. Both exist separately but no other product has combined these yet in such a way as our innovation. This lightbar unifies all the following functions in one product:
on-the-go traffic monitoring
vehicle identification with ANPR
make & model recognition (MMR) + color detection
patrol car lightbar
You can either send the records to a centralized server or process the live signal directly in the car on a PC and view the events live via a notebook. This lightbar works anywhere, in any weather – its IP67-protected design endures all weather circumstances.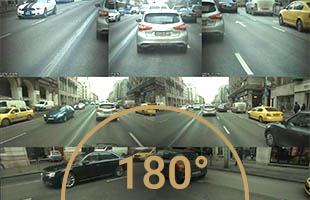 180° surveillance
5 dual-lens cameras let you monitor 3 front lanes and also parking vehicles on the sides, simultaneously.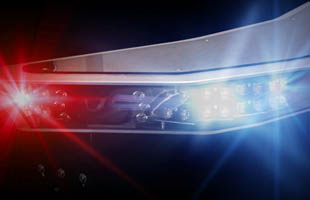 Regulatory compliance
The produced red/blue lights fully comply with the regulatory police specifications.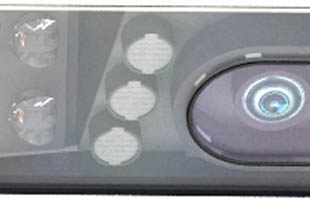 Synchronous flash & imaging
There is no interference between the lightbar flashing and the imaging for ANPR – these are all synchronic.
Suitable for ANPR and MMR
The lightbar captures such images that are perfect input for ANPR and vehicle brand / model recognition software.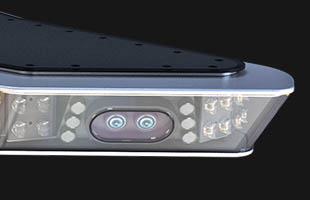 Undercover style
Traffic monitoring – without recognizing it. It looks like a lightbar, all the extra capabilities remain hidden.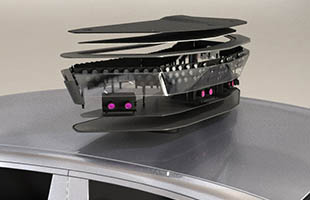 Lightweight design
You do not even recognize that it is mounted on the vehicle – thanks to the featherweight construction.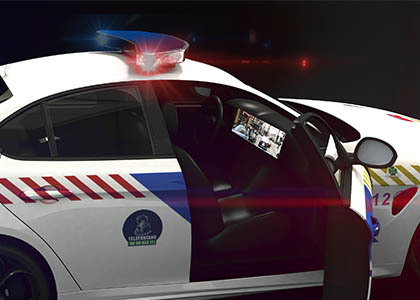 Challenges this device finally solves
As we all, in this market, know that ANPR is a complex technology and its performance depends on many factors. On-the-move license plate recognition and traffic surveillance are not new on the market – but it faces with challenges when used together with a patrol car police lightbar, especially because:
The lightbar flashing interferes with ANPR imaging
The lightbar may block the view of traffic cameras – and the light of lightbar can be blocked by the cameras
Dashboard-mounted mobile cameras offer only a limited angle of view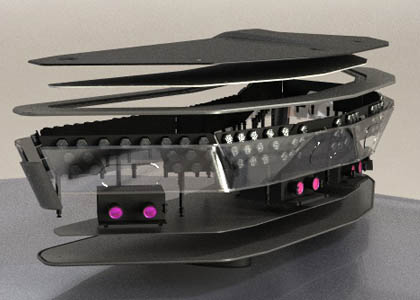 An engineering milestone
This Traffic Enforcement Lightbar overcomes the mentioned issues by a seamless integration. Our innovation's game-changer feature is how the lightbar flashing and the ANPR recognition is synced, in a full and automated synchronous flashing and imaging that is perfect for ANPR and complies with the regulatory lightbar flash specifications – at the same time. The position of each unit is thoughtfully designed to avoid blocking the view of each other. Such optimized workflow has never been implemented on the market yet – this is why we consider it as a real milestone both in our company's history and in the traffic industry.
Functions
3 functions – in perfect collaboration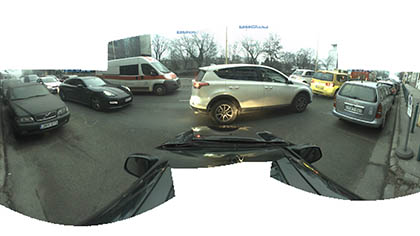 SURVEILLANCE
180° wide view from a moving vehicle, thanks to 5 built-in units of dual-sensor cameras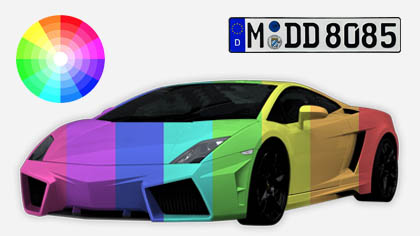 ANALYTICS
Live imaging is calibrated to have perfect input for ANPR and make & model + color recognition software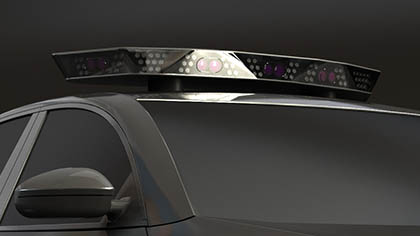 LIGHTBAR
High-end police lightbar with extra features and illumination that complies with regulatory specifications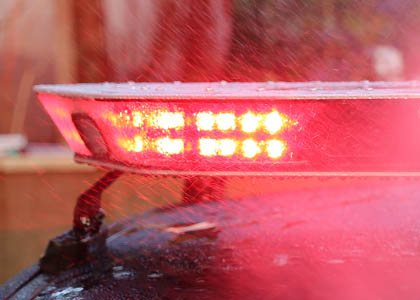 A 24/7, all-weather equipment
There is no use of smart technology if it is not 100% reliable, especially in mission-critical applications like patrolling.
This Traffic Enforcement Lightbar has:
no moving parts which results in exceptionally low failure rate and no need for regular maintenance
IP67-protected design that endures all weather circumstances
built-in, automatic day and night vision modes
lightweight but robust design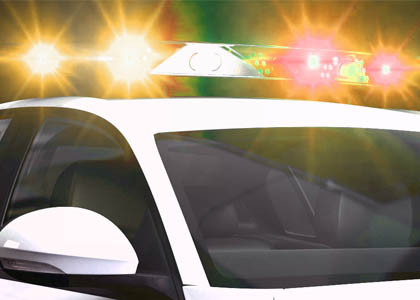 A lightbar not only for police
Thanks to the highly modular design and interchangeable illumination (constant white or yellow color options), this device will work as a mobile scene surveillance unit that can be essential at accident scenes, used by disaster recovery authorities, fire service, ambulance, military reconnaissance, insurance companies and more.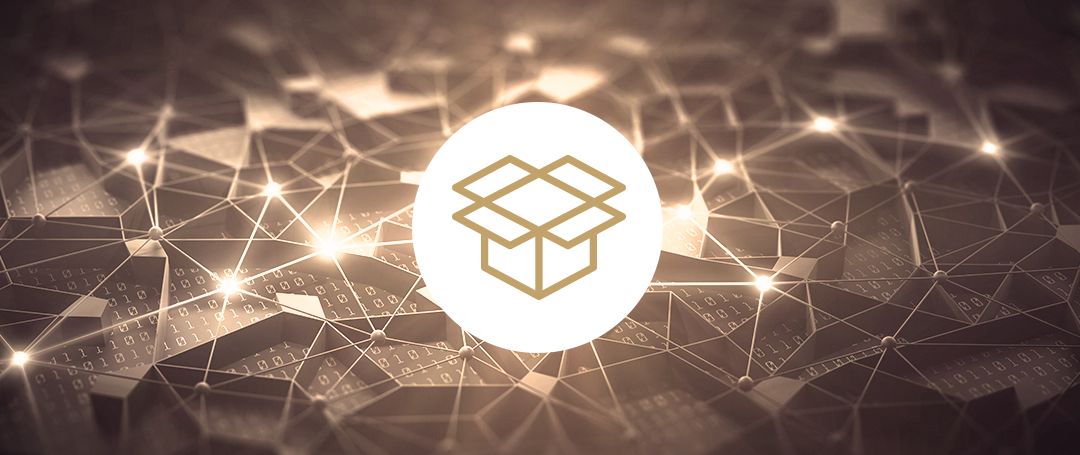 This is a project product. What is that?
The product described in this section has been designed according to specific requirements for a given project. We are the original designer and owner of the product IP rights and we can manufacture it, but since is not part of our standard product range, the stock availability could be limited. Learn about the actual lead-time and further customization options by contacting us: fill out the form below. Our sales colleagues will be happy to answer your questions.
We have built our business around anticipating and satisfying the needs of our clients. While many companies offer customized products, they are not equal when it comes to streamlined solutions and who can offer real custom-made products. Dependable results with proven records of quality is how we do business, by utilizing our vast engineering expertise. If you still don't find the product you were looking for, just tell us your challenge and we are here to help you in finding a solution.
Contact us today and we will be happy to help in finding the most appropriate solution for your needs!
Specifications
Product main feature 1
Mobile smart patrol combined with industry No. 1. ANPR
Product main feature 2
Robust desig with 180° surveillance, ANPR + MMR analytics
Accuracy of ANPR
>99% ANPR accuracy on global coverage
Trigger
Video-based vehicle detection
Type of installation
Mobile
Number of image sensors
Ten
Resolution of sensor(s)
2048 × 1536
Optical zoom
Fixed narrow (12 mm), Fixed wide (4.5 mm)
Available surveillance settings
180-degrees ANPR and area surveillance (4 streams, 4 cameras), 3 lanes ANPR and speed enforcement (3 streams, 3 cameras), Side ANPR (parking) and 3 lanes highway patrol (8 streams, 5 cameras)
Illumination wavelength
IR for night vision, Visible (red, blue, yellow and wihte) for emergency lighting
Illumination control
Fully synchronized with the shutter speed of the sensors
Communication
Gigabit Ehternet
Dimensions
1170mm x 400mm x 80mm (46.06" x 15.75" x 3.15")
See more
Request information
AR_TRAFFIC_ENFORCEMENT_LIGHTBAR
Ez a form a termékekhez. Minden terméknél a preferred product type-ot fix értékkel egy hidden mezőben el kell helyezni. Az Aktív form nevek kezdődjenek így: AR_PRODUCT_(product név)
Get more information or get a quote.
Our sales & product experts are here to help you. Contact us or find a prime partner near to your location.
View our representatives on a map