ParkIT System
Your 21st century gatekeeper and parking solution – using the convenience of license plate recognition.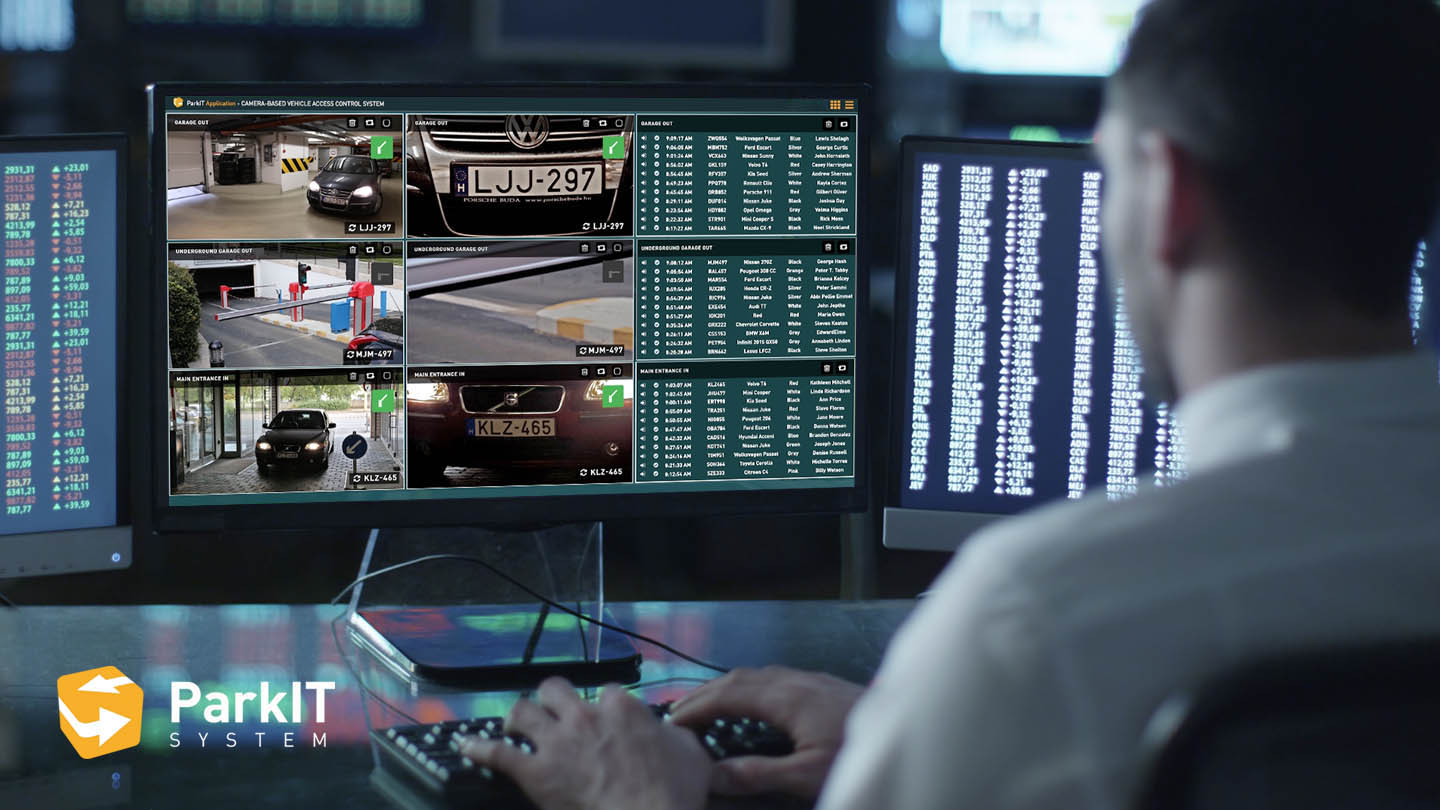 Overview
Imagine a vehicle access control system that works without tickets, tracks all vehicles, puts less workload on your security employees and offers a full control of entry/exit movements – based on license plate data. All these are put together in our innovative solution called ParkIT System, a smart parking software that manages access control using ANPR technology. Thanks to its convenient scalability, it is perfect from private access control to large logistics hubs with multiple entry/exit points as well.
All incoming and exiting traffic is tracked, saved and can be controlled based on your pre-defined blacklists/whitelists. Forget tickets and manage the barriers automatically – this system will take the burden of workload and security issues off your shoulder.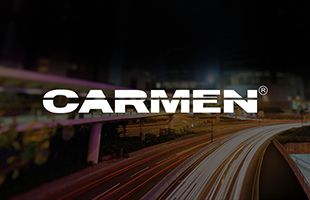 Powered by ANPR
The system uses the latest license plate recognition technology, using our flagship algorithm: Carmen®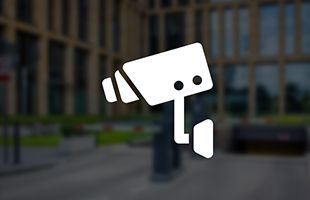 Camera-independent solution
You can use either Adaptive Recognition or 3rd-party cameras with ParkIT System, it is designed for maximum compatibility.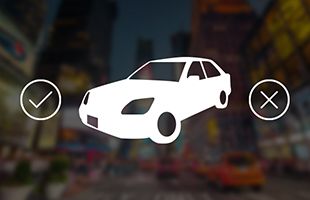 Built-in blacklist / whitelist
Add vehicles to your blacklist when you wish to keep them off your property or ensure all-time entry for others.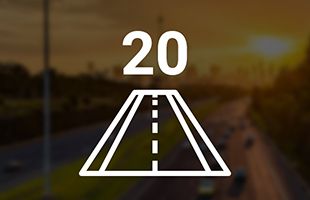 Multi-lane solution
One license manages up to 20 lanes but the system is scalable – can be flexibly extended any time.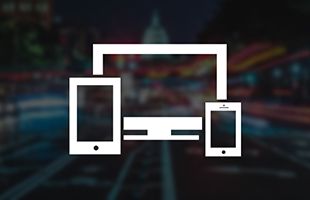 Remote access
View logged entry/exit data via a laptop or smartphone anytime & anywhere.
Open for integration
Use the included REST API to interface the system with any 3rd-party technologies.
How it works
How does an ANPR-assisted parking system work? Here is the process – performed in less than 5 seconds: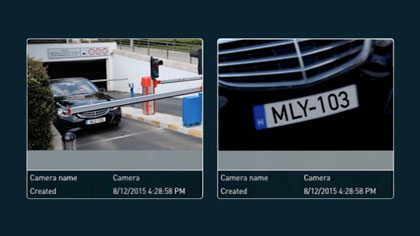 1. The vehicle arrives
The camera recognizes the approaching vehicle and automatically takes images of it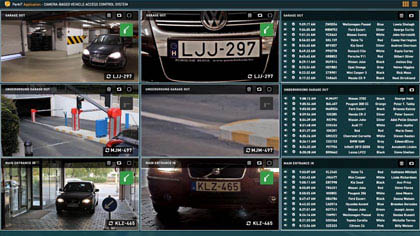 2. License plate recognition
The built-in ANPR analyzes the images, reads the license plate data and checks if the access is approved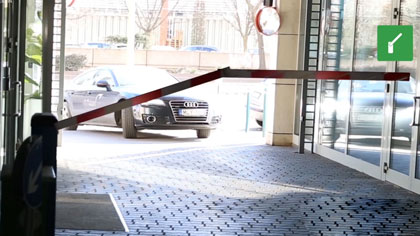 3. Access granted
The system opens the barrier and lets the vehicle enter the area
All access management
on your PC / tablet / smartphone
ParkIT System comes with an easy-to-use interface that lets you see what is happening on your property at any time – with the option to search for previous events, based on time interval, license plate or other filters. You can simply set user rights, add access for a specific license plate or also deny its entry according to your preferences.
Benefits
What benefits can an ANPR-assisted parking system bring to your business?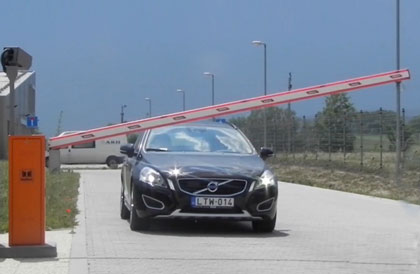 All visitors tracked
Registering license plates of all incoming vehicles makes it possible for always being aware of who is inside the property. This is the base of any security system.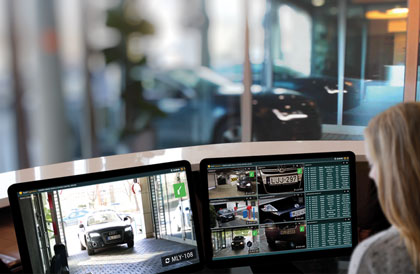 Control over your entrance
With just a few clicks, you can rely on your smart gatekeeper system and it will automatically manage the access of all entering / exiting vehicles. You can easily search for these events later.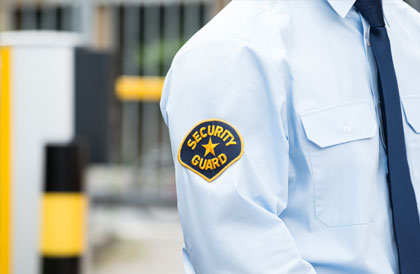 Less workload on security staff
With such an intelligent parking solution, the gate-keeper personnel's only job will be the supervision of the system and the parking area – enabling a much better focus on overall security.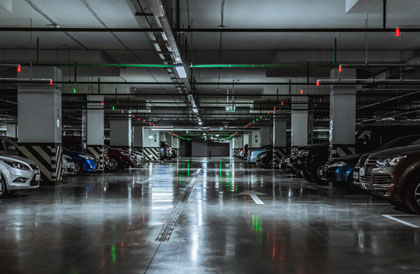 Parking space management
Knowing how many cars are in the property, the number of available spaces can be shown at the entrance, this way avoiding lengthy cruising or vehicles looking for empty parking spaces when there aren't any left.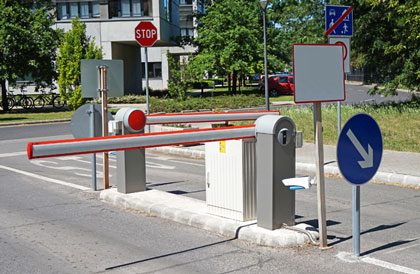 Touchless: no keys, cards or codes
Drivers will also benefit from an ANPR vehicle access control system when approaching the barrier – there is no need to open the window as the system is completely touchless: it works without any keys, cards or codes.
Corporate buildings
Hotels
Parking facilities
Industrial sites
Airports, bus & train stations
Gated communities
Festivals, sport events
Specifications
Product main feature 1
ANPR-based vehicle acces control & parking management
Product main feature 2
Turnkey solution, web browser GUI and various camera options
Type of product
Windows application, optionally with local server
Accuracy of ANPR
>99% ANPR accuracy on global coverage
Processing unit
Intel Core i7 platform, customizable configuration
Trigger
MOXA ioLogik E1212* device, GPIO
Ideal ANPR range
3m – 12m (10ft – 40ft)
Works with
Adaptive Recognition FreewayCAM camera, Adaptive Recognition ParkIT camera, Any 3rd-party camera that feature HTTP/MJPEG
Number of supervised gates
Up to 20 cameras; multiple location support
Access control functions
Automated gate control (open/close), License plate is read when vehicle arrives at gate, Support for proxy card readers
Live monitoring
16 live camera images, Data displayed: entry & exit events, license plate, vehicle make + model + color, owner name, company name, date & time
Permission types
Authorized users, Guests, Non-authorized users
Permission management
Persons, vehicles, companies, access cards and tenant groups, Time intervals
Parking control
Actual parking vehicles' list, Available parking space count, Customizable parking zone structure, Multi-location support, Nest-parking support
Statistics
Customizable reports by persons, vehicles, companies, access cards, tenant groups and time periods
User management
Admin, installer, guard and supervisor - default, Customizable user groups
Supported GUI languages
English, Hungarian, Spanish, The user interface can easily be translated to any language. Please contact us for further information.
Licensing
Runtime license, one per installation - including free updates for 1 year
Supported Operating Systems
Windows 7 and 10 (32/64 bit)
Accessories
IR-LIGHT, Junction box, I/O Cables
See more
Request information
Get more information or get a quote.
Our sales & product experts are here to help you. Contact us or find a prime partner near to your location.
View our representatives on a map