A Smooth Car Wash Experience in Finland
You arrive, have your car washed and leave right away. No payment, no waiting. Learn how.
About the Client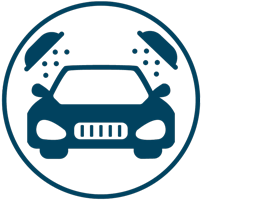 Autopesupaikat.fi is an online car wash pre-order service, developed by the Finnish company Infodata Processing OY. The system connects to 70 car wash locations and offers an option for easy online prepayment, so their customers benefit from a really quick and smooth service.
Touchless drive-through
Imagine a car wash experience where you do not need to get out of your car and do not need to pay… and you can just simply enjoy how your car gets nice and clean? Yes, it's true – you can already try it in Finland. In the preliminary trial phase, already 3 car wash locations utilize the smart technology that makes it all possible, and the project will include more than 70 locations.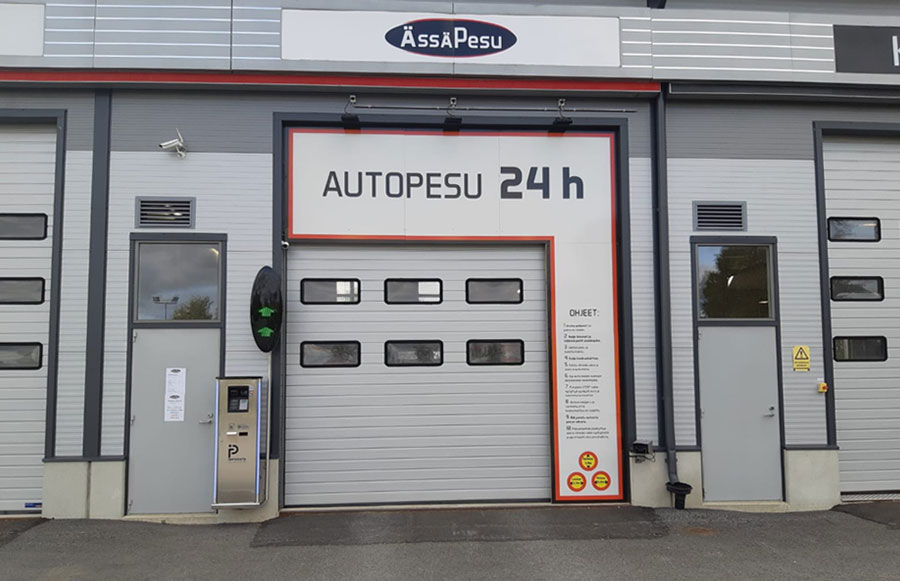 Easy Payment
Of course, every service has its cost, so at one point the customer needs to pay. But what if it can happen in advance, from the convenience of the car owner's sofa? This is what autopesupaikat.fi does with their online service: you can access 70 car wash locations and pre-order their service online, with a prepayment option. When you arrive, the system will recognize you and verify that your service is already paid.
Customer Verification
There is a pre-registration and there is a verification on the spot – with an important link: the license plate data. You register with this number and the plate is verified at the car wash. How? With license plate recognition – a technology not only for highways and police but for more and more commercial applications, to save time and offer a 21st-century customer experience.
The Trick of License Plate Recognition
The soul of the system is an ANPR camera (ANPR stands for Automatic Number Plate Recognition) that is purpose-built for capturing the front of arriving vehicles and recognizing their license plates on its own. The state-of-the-art AI runs on the camera itself, so it is able to send the ready-to-use results directly to the system that cross-checks the plate data with the preregistration database.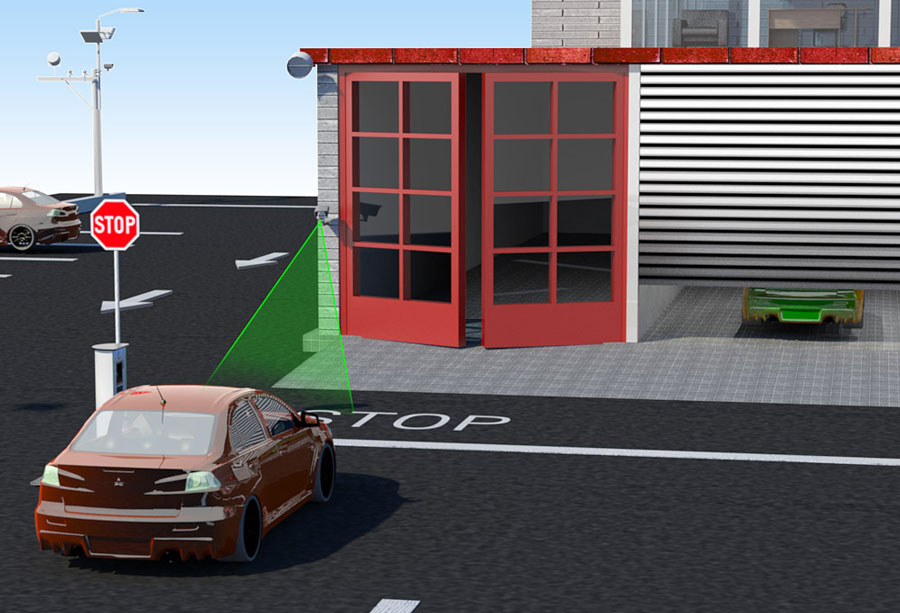 This unit is SmartCAM, a professional device that is used both on highways and in parking areas. It works in all weather, day and night and endures even harsh environments, such as a car wash area that is always wet, thanks to the IK10 / IP67-protected design. It has since been succeeded by Vidar, Adaptive Recognition's latest addition to the high-speed traffic monitoring camera portfolio that comes with features that far supersede those of SmartCAM.

Learn more about Vidar:
Such cameras at similar locations, like at fuel stations are used for various purposes: drive-off prevention, general security, but also for customer loyalty programs, or for speeding up the process like in this fuel pay-by-plate project in New Zealand.