In the world of traffic monitoring cameras, Vidar stands out for multiple reasons
Discover all the features that make this device an exceptional license plate recognition unit
Dual optics, color sensors, and varifocal lens
While most ANPR cameras are limited to one view, Vidar offers dual-channing imaging. This means two camera units in one device, each providing color streams. The optics feature a varifocal lens that makes the camera suitable for any project without the need for ordering various lenses or changing/calibrating them.
What allows us to use varifocal lenses is the exceptionally powerful LED system, something which is praised by all of our partners when compared to competing devices.
Lightning-fast, powerful processing
Being 1.5 times faster than its predecessor, Vidar performs imaging and ANPR on 2+4 cores. In other words, it is optimized for parallel processes to tackle even the heaviest traffic situations. 
The powerful processing ensures that all internal tasks, such as the software-assisted triggering, the license plate recognition, and the optional Color Make and Model Recognition (CMMR), are all performed in a timely manner.
Multiple triggers: all vehicles detected
Vidar doesn't rely on external triggers like some other ANPR cameras. Even those with built-in triggers aren't as powerful as Vidar's exceptional 2-trigger system.
By combining these two triggers – Plate Finder and laser trigger – we are confident that Vidar is the most reliable vehicle detector on the ANPR camera market.
Secure internal data storage
Vidar comes with a built-in SSD. Other ANPR cameras require the user to connect the SSD externally, causing extra cost and data security risk. 
Vidar's internal data storage unit comes with a great capacity of 32GB. It's suitable for storing 80,000 vehicle events with images and up to 1 million events storing only metadata (license plate, time, etc.)
Robotic assembly
Vidar represents a milestone in our production as well. It's the first ANPR camera designed entirely for robotic assembly, resulting in multiple benefits:
Fewer parts, better construction
We reduced the number of used parts by 73% compared to our previous camera to achieve a simpler design that is easy to produce, less error-prone, and more future-proof. All Vidar cameras are NDAA compliant.
Flexible lead times
With our robotic assembly line, we can better react to short deadline projects and timing changes. Also, our customers will be able to perform on-site camera service without any special training or sending the units back to us.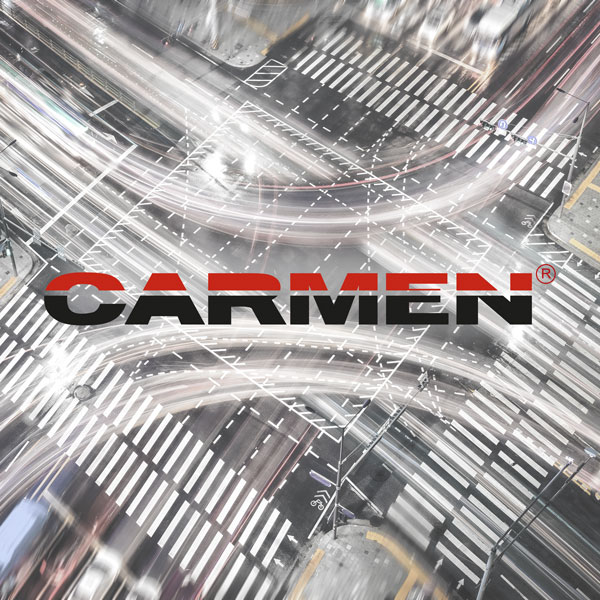 Powered by the one and only Carmen®
Carmen®, our ANPR software has been reading license plates since the 90s. It has been developed and fine-tuned for 30 years.
By today, Carmen® became one of the most well-known and praised ANPR software – a real gem in the world of AI. With covering more than 36,000 types of number plates and managing blurred, distorted or dirty plates, it does what it was always intended for: reading and analysing license plates.
Genuine cost-effectiveness 
You may have come across competitor products claiming that they possess exceptional value for money. But have you really checked their price tags? Some cameras cost
several times as much as Vidar, while
their feature lists remain inferior. Vidar's cost-effectiveness is due to the robotic assembly, the quantity of produced units, and the accumulated know-how of our company since the release of our first ANPR camera back in the 1990s.
Our team will answer your technical questions or offer remote assistance based on our 24-hour reply policy.
Use all the latest developments and bug fixes entirely free of charge. You will always have access to the latest firmware during the entire product lifecycle.
Vidar doesn't compromise in reliability: the mean time between two failures is not less than five and a half years (55,000 hours).
Three-year warranty
All Vidar models come with three years of manufacturer's warranty, including repair and replacement services. In addition to the warranty terms, you have access to other benefits, such as 24-hour support, free firmware upgrades, and 5+ years of MTBF.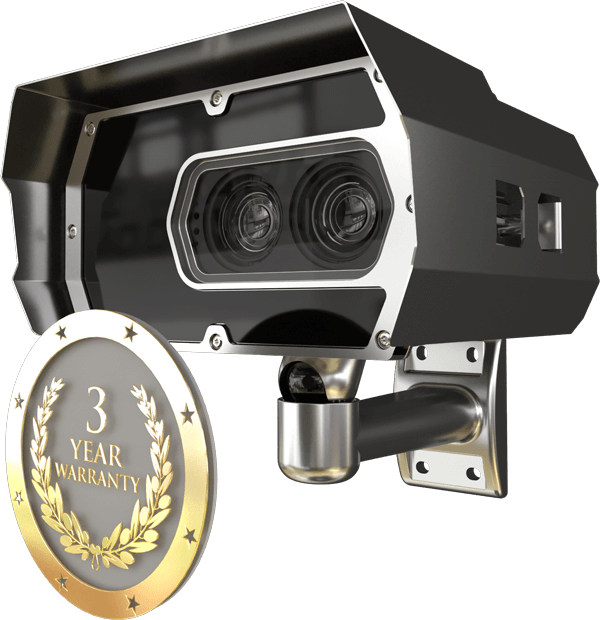 Are you ready to take your traffic project to the next level?
Let's talk about Vidar – our experts will be at your assistance.