Drive Into This Airport Like a Summer Breeze
Arriving at Vilnius Airport means a new experience for those who come by car – thanks to ANPR technology.
About the client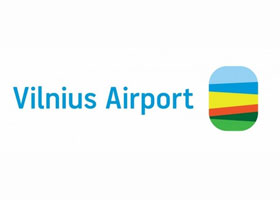 Vilnius Airport is the international airport of Vilnius, the capital of Lithuania. It is located 5.9 km south of the city. It is the largest of the three commercial airports in Lithuania by passenger traffic – with one runway and ~5 million passengers a year.
Vilnius International Airport chose Softra's parking lot management system: Softra Cloud 3.0 including our FreewayCAM ANPR cameras for their new multi-story parking garage management project.
As a result, each vehicle is automatically identified based on its license plate, allowing seamless entry/exit and hassle-free payment for the parking spaces.
Quick Project Facts
Integrator partner: UAB "SOFTRA"
End user: Lithuanian Airports / Vilnius International Airport
Product: FreewayCAM ANPR camera
Quantity: 8 ANPR cameras at multiple entry/exit points
Year of installation: 2019
Application type: Complex parking management & access control
Parking Made Easy by ANPR
There are things we definitely do not want when arriving at the airport's parking lot. Usually, being in a hurry and hoping not to miss our flight, the least we like is waiting in queues… or dealing with tickets and payment, figuring out how the system works while time is ticking.
Instead, it would be so nice just to drive in and let it happen all automatically. At Vilnius International Airport, you can already get this experience. The airport introduced a new parking management system that offers convenient arrival both for short-term guests and long-term parking vehicles:
short-term users are able to pay by an easy-to-use mobile application within seconds, identifying themselves with their license plates.
long-term users can book the parking spaces on the Vilnius International Airport website in advance, also by submitting their license plates.
The link between the person and the parking time is the vehicle's license plate: this data is used for identification, using Automatic Number Plate Recognition (ANPR).
How is it performed? Each vehicle is captured by a purpose-made ANPR camera and its image is transferred to a local server where the character recognition software extracts the data. The data is transferred back to the system so it can link the parking time to the vehicle.
The technology does not just create convenience for the visitors but also brings additional security to the owner. It is always known which vehicles are currently in the parking lot, or the time can be easily looked up when a specific vehicle entered the area – by just a few clicks.
Similar parking systems are already in operation in Copenhagen at the Tivoli Hotel, in Dubai at Burj Khalifa, or at this ANPR-based car-wash system in Finland.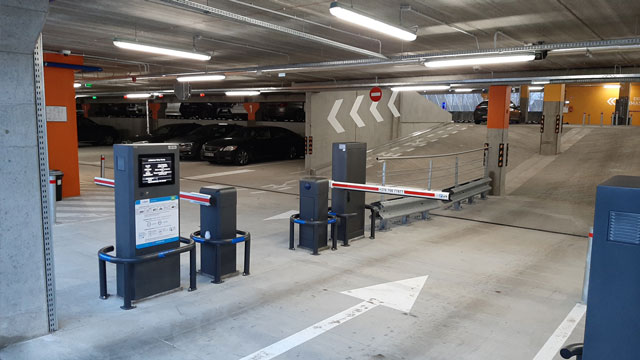 About Softra Cloud 3
Softra Cloud 3.0 works with pure ANPR: the vehicle's license plate is the only identifier needed. The solution is capable of connecting various hardware components as well, such as road barriers, automated payment stations, informational displays, and more.
Softra Cloud 3.0 software is rich in features, just to mention the most important capabilities: drive-in / drive-out event recording with photos, real-time occupancy management, automatic license plate recognition of the parked vehicles, tariff/payment management, bookings, statistics, and complex reporting function. Softra Cloud 3.0 is available as on-premises from a local server or SaaS (software-as-a-service) from the cloud.
Learn more at Softra's website.
About the FreewayCAM ANPR Camera – and Its Successor
This camera is designed for those players in the traffic industry, who cannot make compromises when it comes to ANPR accuracy – this is the reason why Softra does not settle for a regular CCTV camera.
FreewayCAM is developed by license plate recognition experts at Adaptive Recognition, who are well aware of all those important technical nuances such a system involves. They know the best image resolution for ANPR, the optimal speed/shutter time relation, the tricks to avoid blurred images, over-exposure, or low contrast capturing – all the ins and outs of ANPR, which results in a truly advanced number plate recognition camera: a real workhorse of traffic and access control systems.
As an extra, the device includes a revolutionary technology called Advanced Vision that makes sure proper images are captured, no matter what light conditions the environment has – plus, the unique Vehicle Detection that works as an onboard triggering solution.
FreewayCAM turns ANPR into a smooth job in any weather and temperature, thanks to the IP67-protected design.
Please note that FreewayCAM has been replaced by Vidar, Adaptive Recognition's latest, smartest, and most future-proof model to date. To learn more about Vidar, click here:

Do you want to get notified about the newest case studies? Subscribe to our newsletter below or visit our dedicated case studies page.