Carmen® Software Can Read North American Train & Wagon Codes
Railroad companies of the Association of American Railroads (AAR) use many different reporting marks that need to be read and recognized fast and efficiently. Thanks to the latest engine of our industry-leading Carmen® OCR software, this is now a reality.
The transportation and logistics industry demands timeliness and accuracy. This is especially true for railroad companies that move countless items and people each day. However, there are too many different codes in use across various railway companies, and efforts to create a unified system to track locomotives, wagons, and intermodal freight containers have not made the task easier. As a result, it remains a huge challenge to identify and properly track a wide range of intermodal freight in an efficient automated manner. And we can all agree that manually accomplishing this task is practically impossible at the scale required. Therefore, it is clear that systems with lots of human elements are increasingly considered obsolete.
Optical Character Recognition (OCR) technology can power automated operations with surprisingly great results, especially considering the large variety of font types, colors, layouts, syntaxes, and distracting surface damage or masterpieces by graffiti artists. This OCR-enhanced identification is precisely what we at Adaptive Recognition make possible for our integrator and developer partners via our industrial recognition engine products (AAR, ACCR ISO, USA ACCR, UIC, ILU, etc.).
What Is AAR and How Are Its Codes Used?
AAR stands for the Association of American Railroads, an industry trade group representing major railroad companies in Canada, Mexico, and the United States. Aside from the representation of 20 full members – including renowned U.S. railway operators like Union Pacific – and seven special members like the Canadian Pacific Railway or Ferromex, the AAR's job is to make the railroad industry safer, more efficient, and help railroad companies provide better service in general. The AAR is also responsible for assigning reporting marks – or railway/train codes if you like – for its members. You can read more about this organization at this link.
Like the older European railway code system (UIC), the AAR uses Standard Carrier Alpha Codes (SCAC) reporting marks to identify the owner of a railroad rolling stock or intermodal freight transport equipment like trailers, containers, etc. The code consists of 2–4 letters; for instance, the Union Pacific rolling stock is identified by default by the 'UP' marking. It's worth noting that one railroad company can own multiple AAR codes at once, some of which are not even in active use anymore but may appear on trains from time to time.
Furthermore, there are special instances: codes ending with X, Z, and U are assigned to privately-owned railroad cars, trailers used in intermodal service, and freight containers, respectively. To complicate things further, codes ending with U aren't even assigned by AAR, but the BIC, the Bureau International des Containers et du Transport Intermodal, the worldwide overseer of shipping containers.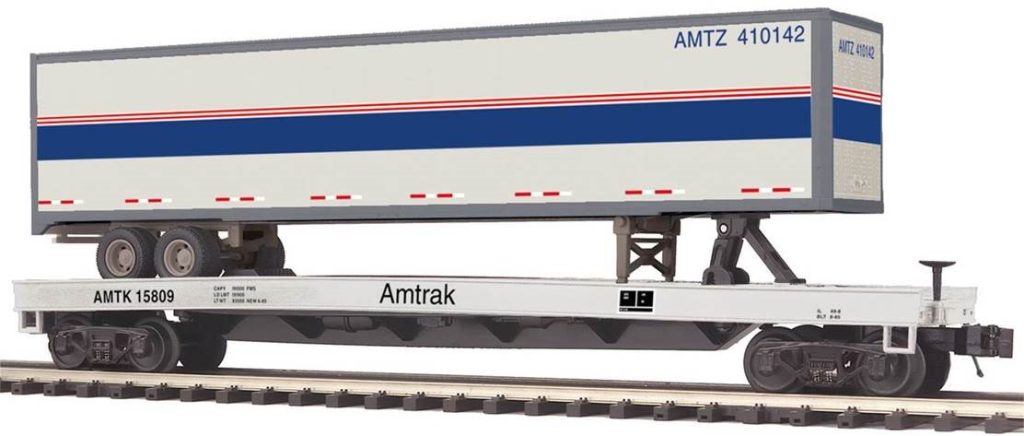 Carmen® and the AAR Codes Challenge
Our newly released Carmen® AAR engine is the latest evolutionary step in the continuous development of the Carmen® recognition software product. The technology behind the AAR engine is built on the success of the Carmen® International Railway Code (UIC) recognition engine platform. This easy-to-integrate module just needs a digital image input to provide an accurate OCR result.
Thanks to the flexible software development kit and application programming interface, you can create a sophisticated custom backend logic, perhaps using multiple camera images from multiple angles to identify the correct train and wagon code on the target railway vehicle. This could be an effective way to maximize performance and accuracy even when one side of the target is damaged or obstructed.
Benefits of the New Engine
The latest AAR engine accurately reads and recognizes the AAR reporting marks to translate digital images to raw data (plain text) in UNICODE\ASCII format that programs can understand and import into a database. Integrators can easily create a database matching module to display the ownership information for a particular train or railway vehicle. This way, railroad operators can track their own and other companies' rolling stock and cargo, allowing for better security via constant monitoring and even environmental consciousness by knowing which train carries what, when, and where.
These details are clearly essential for border security applications, but this information could also support user charging models that help resource allocation and increase fairness. In addition, loss prevention systems can utilize AAR code identification to help track inventory and trace the history of intermodal freight movements. The additional data leads to better decision-making when railway companies plan expansion and modernization based on actual railway traffic volume.
Other Advantages of Carmen®
The AAR engine is only one slice of the spectrum of technologies that the Carmen® product family can provide to transportation and logistics industry companies. Combining AAR code reading with the UIC engine can guarantee that virtually all codes belonging to railroad companies can be read and interpreted, allowing for better scheduling, valuable statistics, and non-stop tracking of trains worldwide. For example, sister technologies with dedicated engines for the ISO, ILU, MOCO, and other container codes enable you to begin tracking items right at the arrival port. This way, you can identify truck and trailer license plates, USDOT, IMDG, Hazmat, and chassis codes as the items get transported through intermodal systems.
Another advantage of using the AAR engine or any other version of Carmen® OCR & LPR software is that it's entirely camera independent. In other words, it can easily operate with existing digital camera infrastructure; for Carmen®, the only requirement is an image with legible characters.