Adaptive Recognition Passport Readers Support Border Control in Georgia
The Ministry of Internal Affairs of Georgia (MIA) installed our Osmond passport reader devices to reduce waiting times, comply with international standards, and enhance security at border control.
About the Client
Georgia had been looking for solutions to strengthen its border security through training border control employees and modernizing its existing equipment. Thanks to a cooperation between Georgia, the EU, and the International Organization for Migration, Georgian border crossing points are now reinforced with Adaptive Recognition's Osmond passport readers and ID scanners.
The Challenge
When our distributor partner MC Technology first visited the site of a border crossing station in Georgia, it realized a great potential for improvement in the existing border control process. Technologies used for passport control were outdated, which resulted in long queues and lengthy waiting times. Georgia's authorities, including the Ministry of Internal Affairs' Patrol Police and the Revenue Services Customs Department (RS), were recruiting new employees and training staff on best practices to make border control faster. They needed a new solution to keep up with the increase in the number of border crossings and boost in international travel after the ease of COVID-related travel restrictions. Furthermore, they had to face the use of convincing counterfeit passports that posed a threat to border security.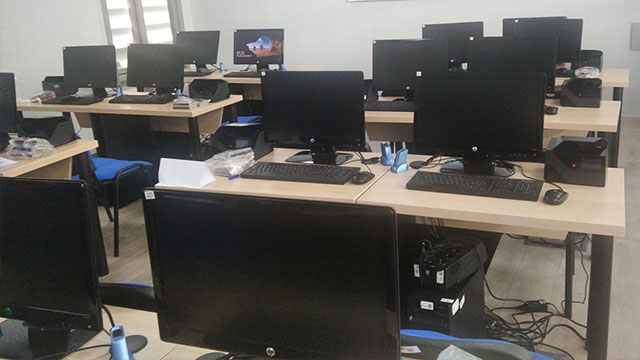 The authorities in Georgia had been considering modernizing their existing equipment and training their personnel to use advanced technologies to facilitate procedures for travelers. Overall, they envisioned a smoother border control process without giving up on border security. MIA and RS were looking for an ID authentication solution that spots counterfeit documents within seconds and offers an excellent price per quality ratio. The European Union and the International Organization for Migration (IOM) had the vision to enhance border management capacities in Georgia with Adaptive Recognition's state-of-the-art passport readers.
The Solution
As part of a broader EU-funded programme aimed at various countries outside major European political and economic unions, the EU and the IOM donated 83 advanced passport readers to Georgia's MIA and RS in 2021. "Improving border security is an area of close cooperation between the EU and Georgia […]. This is part of the EU's wider support to ensure modern and efficient management of borders in Georgia and the safety and security of Georgians ", said Catalin Gherman, Deputy Head of Cooperation of the EU Delegation to Georgia, when the first batch of 20 Adaptive Recognition passport readers was delivered in June 2021 to the MIA's Police Academy.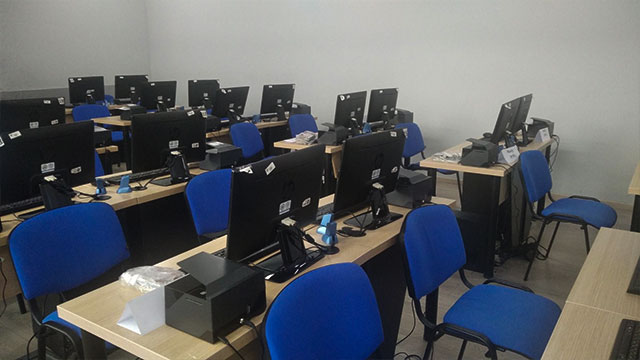 The 20 passport readers, donated to the MIA Academy, are used to train border personnel who will be assigned to different border crossing points of Georgia. Thus, border control officers will get familiar with the device's capabilities before taking up their duties at border crossing points. Thus, the remaining 63 devices were delivered to trained police officers at selected Georgian border crossing points, completing the objective of strengthening the country's border control processes.
The results met the expectations of Georgian authorities. With this technological upgrade, Georgia has strengthened its border management capabilities in line with best European practices. Travelers are screened appropriately before entering and leaving Georgian territories, but this does not come at the cost of long waiting times at border crossing points.
Adaptive Recognition Solutions Used
The key element of the new, more efficient Georgian border control process is Osmond, Adaptive Recognition's latest advanced passport readers and ID authenticator device. Encompassing over two decades of expertise in the ID verification market, Osmond is a true champion when it comes to quick and efficient validation of the authenticity of passports.
Osmond is a win-win for every project owner thinking about strengthening state borders in an easy and affordable manner. For one, Osmond—and Adaptive Recognition's accompanying free software, Authentication Checker—can analyze documents as they were forgery experts with decades of experience. By using special illuminations, including white light, infrared, UV, and even oblique light, Osmond devices can thoroughly examine each layer of the identity document, going even as far as making even microprints visible. This guarantees that no fake passports slip under the radar, no matter how convincing they may be.
Osmond was designed with the user in mind. All models are guaranteed to last long thanks to having no moving parts and features like the scratch-resistant scanning surface and IP54-protected case. Moreover, Osmond does everything automatically, retrieving data instantly from the document and displaying the results on your computer screen within a second. The device can also read data from the RFID chips of e-IDs and e-passports, allowing border control officers to verify the document even if it's worn. More impressively, Osmond isn't hindered by language barriers, being able to interpret passports using Latin, Cyrillic, or even Georgian characters.
Lastly, all Osmond models are ready for integration from the get-go. Although they work as standalone units, they can also be used in automatic border control (ABC) e-gates continuously deployed at airports and border crossing points.
Know More
Osmond is a champion when it comes to safeguarding borders and airports. However, thanks to its versatility and advanced features, it can be used in many more situations. If you want to learn more about Osmond, visit its dedicated website →
Are you interested in creating a border control project similar to the Georgian MIA? Our experts are more than welcome to discuss the details with you and whether Osmond or even a project-specific, special passport reader can be adapted to your business needs. Get in touch with us here →