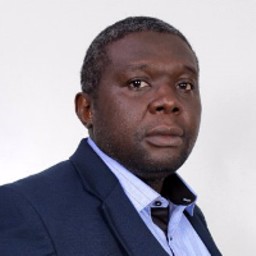 Oladele Fajorin
Nigeria
Oladele Fajorin is a graduate of Computer Science from the Federal Polytechnic Offa, Kwara State and Enterprise Development Centre, Pan-Atlantic University BET 1. He has been in the private sector business for over 16 years. He has a wide range of experience in Hardware, Software, Solution Selling and Networking.
Mr. Oladele Fajorin has attended various Courses including Strategic Marketing, Business Management principles in workshops and seminars both home and abroad. He has worked with various IT companies in Nigeria. An experienced administrator, Business Development and Network Engineer with professional certifications in Cisco (Cisco Certified Network Professional CCNP, Cisco Certified Network Associate CCNA, Cisco Sales Expert, Microsoft, HP Accredited Sales Professional. Oladele is married and a proud father.
My experience
TestFlex Limited CEO
2009 – today
Responsible for the day-to-day management and decision-making concerning operations. – He is involved in direct sales and business development. He provides expert help in systems integration, server installations, instructional design. His widespread function includes Accelerate deployment: strategically plan your deployment, installation, integration and configuration.
Product Owner, Native Smart
2017 –2018
Native Smart is a language-learning platform designed to help individual, students and families reconnect with the languages and cultures of different African communities.
Senior Network Consultant
2003 - 2005
Mr. Oladele was working at Integrated Technologies Limited. Lagos' Premier Technology company, providing on-site network management and support for a set of assigned customers. His tasks included design, install, monitor and maintain client network from simple single-server environments to complex multi-server, multi-site networks. He was also in charge for IT support ranging from supplemental support to total IT management. His work included establishing and maintaining networks, servers, and systems by designing, proactively managing, and troubleshooting network problems. He did oversee recommending new technologies and solutions to proactively support clients' environments. He provided on-call/afterhours support work.