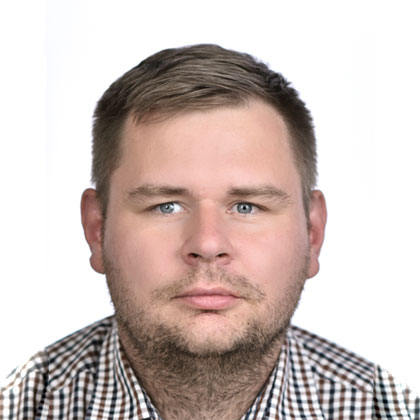 Jakub Szczepaniak
Poland
I graduated from Military Technical Academy in 2013. My major was telecommunication and security systems. I am interested in new solutions from the field of CCTV and image recognition. Since my graduation I have worked in this field and carried out numerous installations and system integrations.
MY EXPERIENCE
CCTV & Passport Readers Product Manager
Koncept-L S.A., Warsaw, Poland
2017 - till now
My responsibilities are developing and expanding the market, market research in terms of solutions and prices offered by competition.
Branch Manager and IT Integrator
Kaspol, Warsaw
2013-2017
CCTV systems integration with other applications. Software installation and optimisation.