3 reasons to visit us at SDW 2020
2020.03.26
Security Document World is held in November this year, and we have been preparing.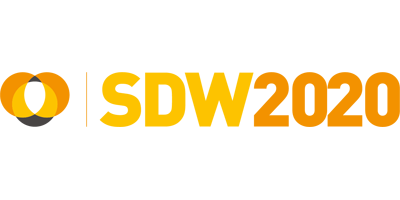 As most spring events this year, Security Document World has been also rescheduled, the new date is 17-18 November. We will be there and happy to meet you (booth S160) – but before that, let's see what exciting updates you can check there. We collected the 3 key reasons why it is worth visiting us at SDW.
Reason 1: an easy way for authenticating IDs
Users of our latest 2.1.9 passport reader software are already familiar with our brand new verification software called Auth Checker. The idea behind this innovation was to create a software for performing in-depth ID verification even for those who are not experts in this field. In many application areas where ID verification should be necessary, no checks are performed due to the lack of expertise. With such a handy system, any receptionist can tell if an identity document is fake or genuine – in every corner of the world.
Reason 2: our brand new AutoFill software
It all started with a new regulation in our headquarters' country, Hungary, for hotels and accommodations about collecting and submitting guest data to a centralized system. For this, we developed a special application that allowed hosts automatically gather personal data from our ID scanner devices and use it to populate their hotel software / PMS systems – without manual typing, in 2 seconds. Hundreds of hotels and hosts started using the solution and we decided to extend the autofill capability not just to PMS software but any IT system that has a form to be filled with personal data: from car rentals to telco offices.
Come to our booth S160 and find out how you can benefit from this application.
Reason 3: the new passport reader we're proud of
Last, but not least, we will unveil our new milestone of our identity document verification development: the brand new PRMc 3, the successor model of our flagship PRMc series that defined our governmental projects since the beginning of the 2000s.
This new model comes in 4 different configurations, covering wide ID verification requirements: whether it is a liquor shop or a bank or 24/7 border control station. One major benefit of this scanner is that it does everything on its own, having integrated processing and network connectivity, it does not require any PC connection. It is a smart box that accepts any identity document as input and provides the extracted printed & digital data with the authentication results as output.
At SDW, we will make a live demonstration of the scanner and prepare your ID: test it yourself and see why we see it as a true innovation.
Fill out this form to book a meeting in advance