Do LPR cameras still need a trigger? Pros & Cons of each triggering method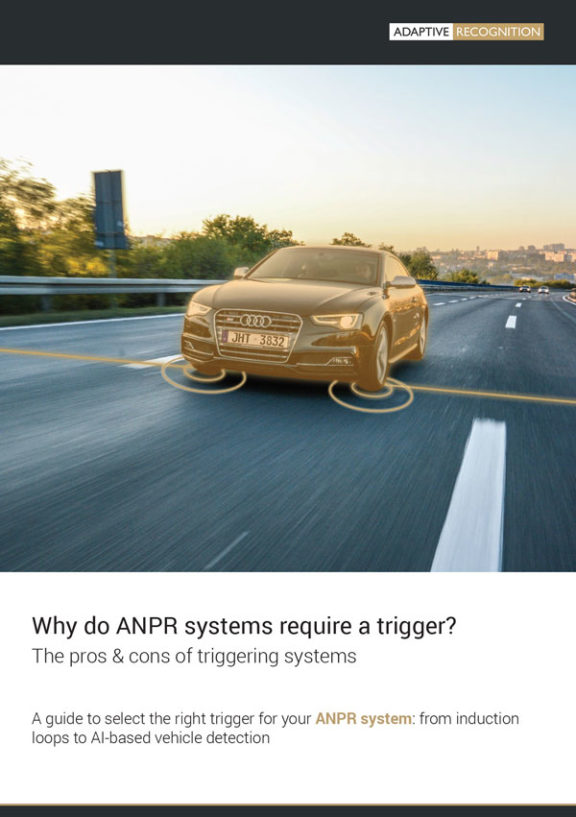 13 pages, PDF format
A handy guide to select the right triggering for your LPR system
In all projects related to license plate recognition (LPR), the question of triggering is crucial. But why is it so important?
Even with our modern computing capacity, an LPR software performs the best if it gets only those images that include the license plate – instead of processing tons of unnecessary data, which slows down the system and may also produce missed events.
This is where the triggering comes in: as a solution to inform the camera, which images it should use. In LPR projects, triggering therefore is strongly recommended, but the scale of available solutions is really huge: from physical triggering to software-based algorithms, you can find various complexity and price levels.
We are having a lot of discussions on this topic with our clients, and to better help you, decided to collect all our knowledge in this FREE guide.
By downloading this material, you get:
an overview of triggering (the WHYs and HOWs)
a detailed comparison of triggering methods
trends and tips for your future projects