Vidar Axle Camera
for Vehicle Axle Counting
Image-based axle counting with a single, intelligent camera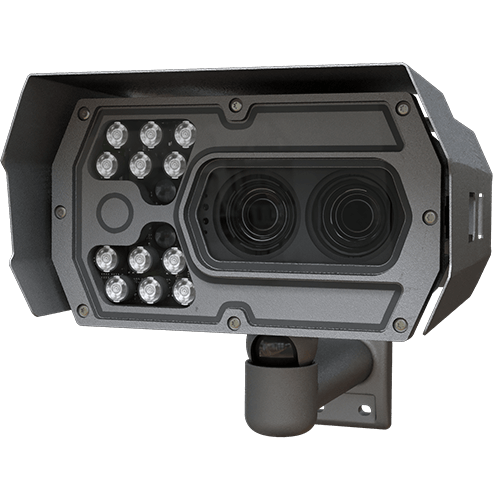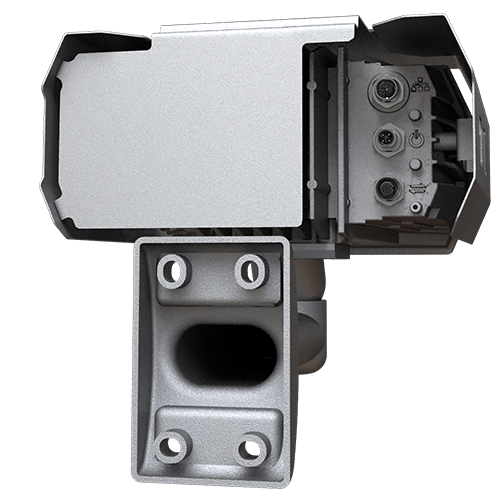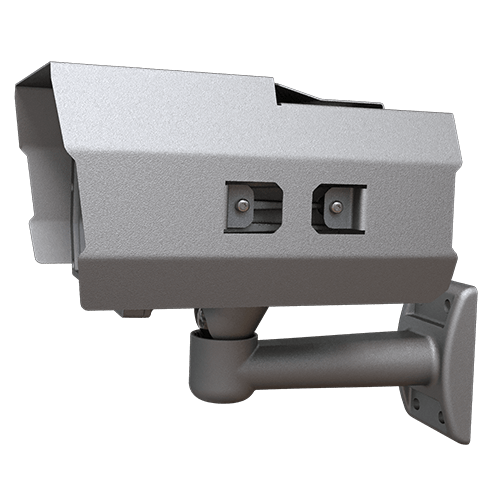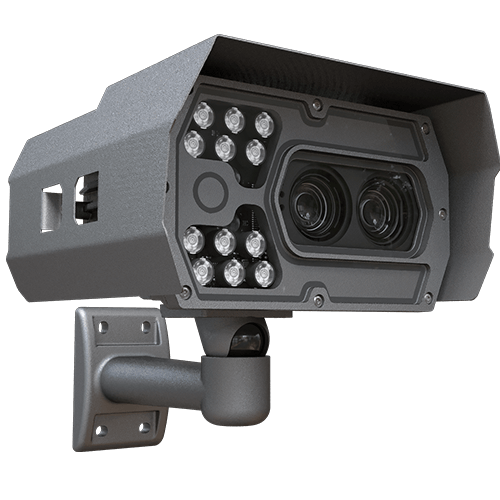 Overview
Vidar Axle Count is a compact yet robust camera of the Vidar industrial camera family designed for axle identification and counting in road tolling, ferry access control, logistics, and other operations. The camera provides side-scan type reconstructed images with metadata containing axle count and vehicle category, which can be further processed by any kind of traffic-related business intelligence.
The camera handles challenging conditions such as darkness and inclement weather with ease. Detection of vehicles is highly accurate with Vidar Axle Count thanks to the industry-first built-in laser trigger technology complemented by an image-based vehicle detection algorithm. You can optionally connect the camera to external triggers.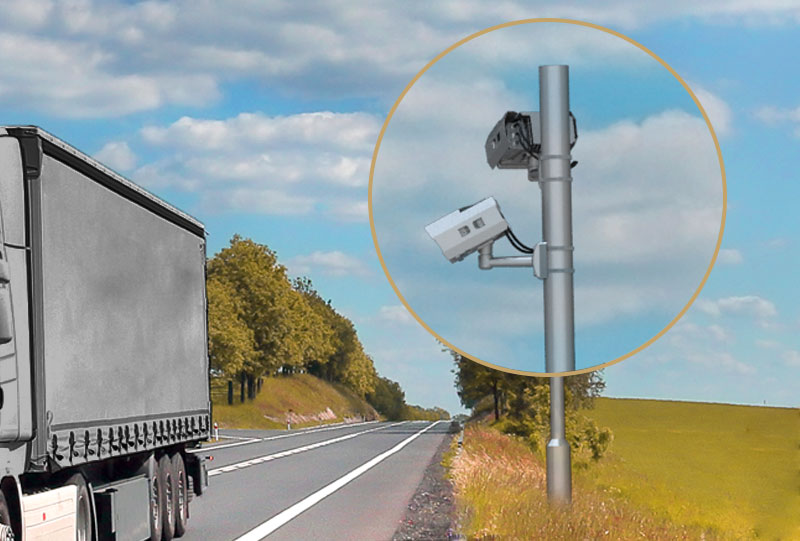 Standalone Operation
No external equipment is needed as built-in triggers take care of the triggering.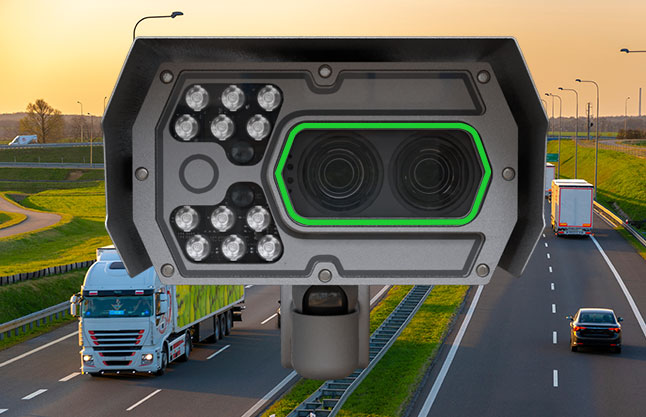 Dual Optics
One for side scan and one for overview images.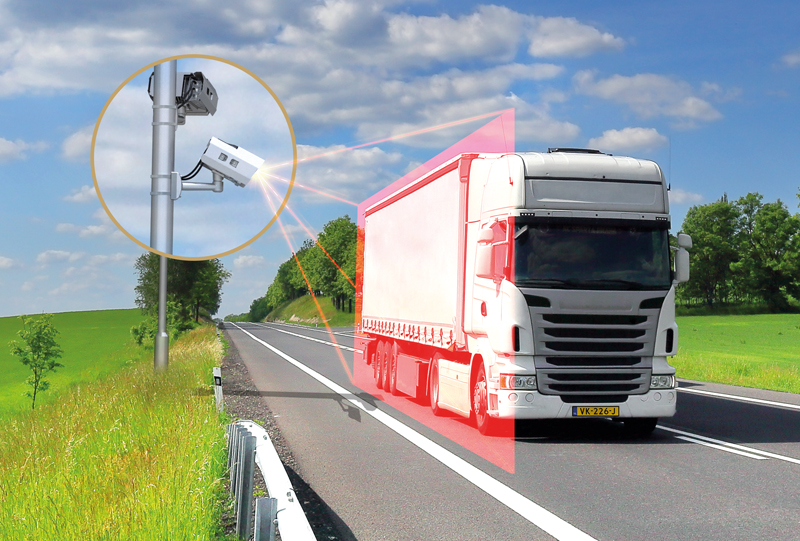 Extra Close-Up Installation Possible
Even from 2.5-3m (8.2 ft-9.8 ft).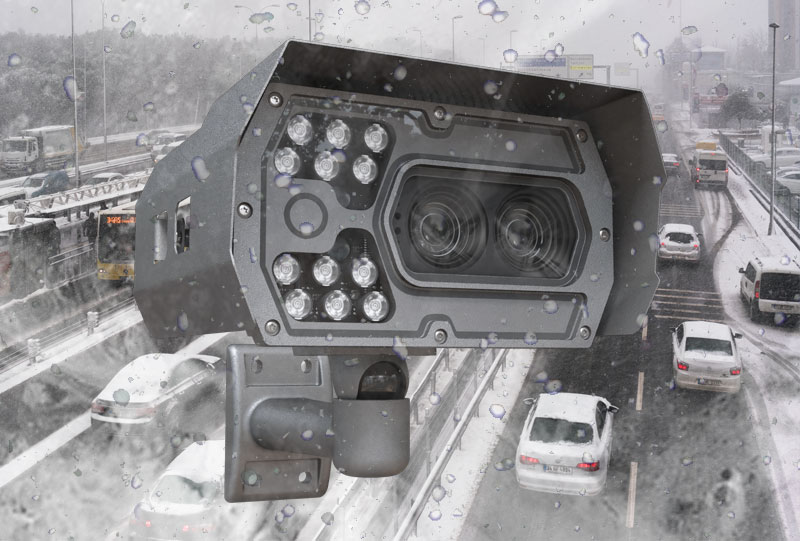 Durability
Sturdy design resisting physical impact and weather.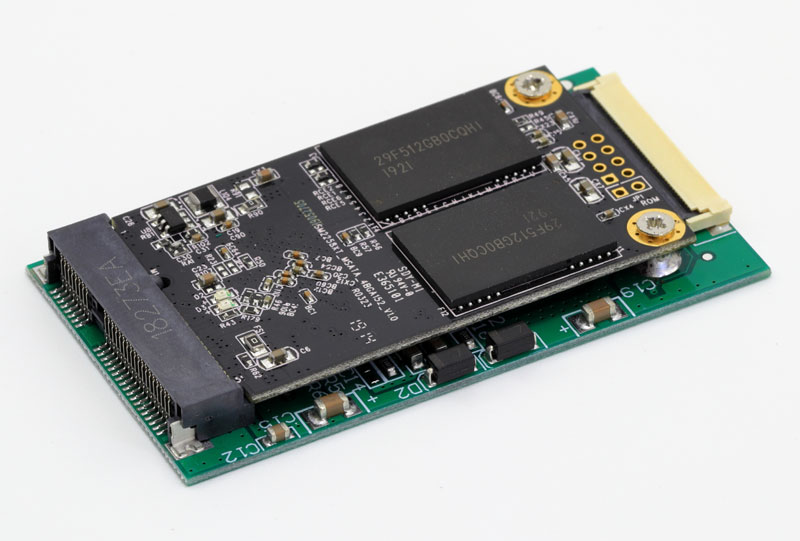 Local Data Storage
For standalone operation, even when the connection is not available.
Application Areas
The number of axles is a reliable basis for vehicle classification, essential for calculating the appropriate toll for road usage and in various other applications, such as: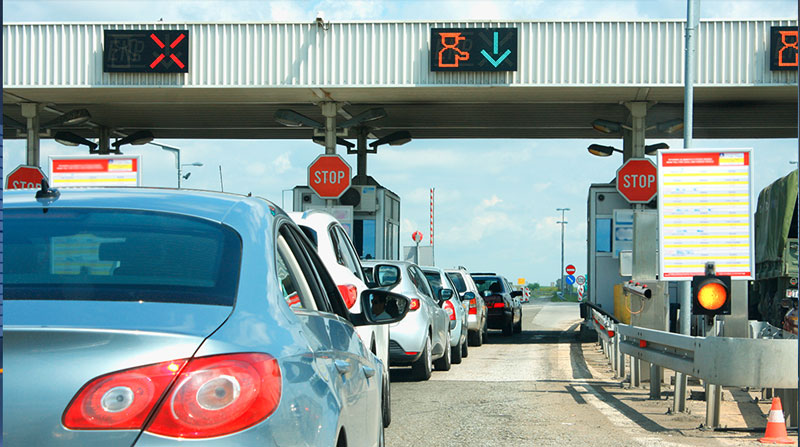 Tolling Systems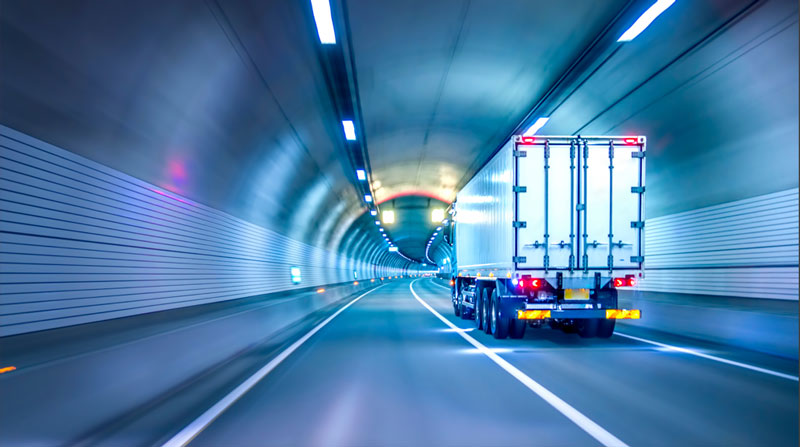 Automated Tunnel Security Systems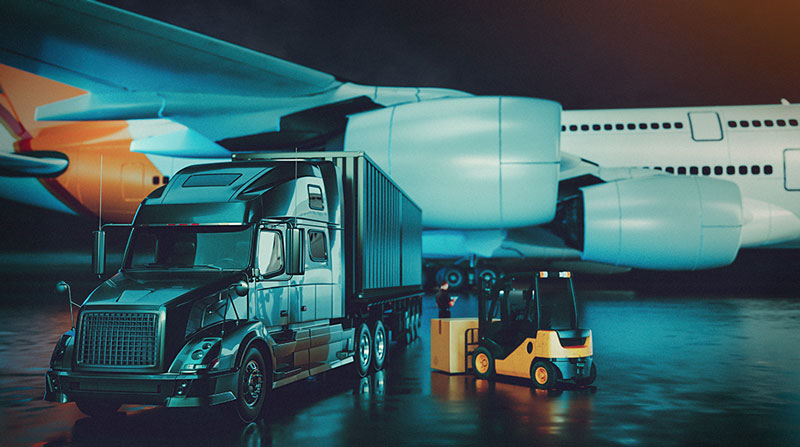 Airport and Harbor Logistics
Specifications
Product main feature 1
Single, smart device for image-based axle counting
Product main feature 2
Sidescan image + metadata
Resolution
Sensor 1 & 2: 1440x1080
Max FPS
Sensor 1 & 2: 120 FPS (on selected sensor and resolution)
Sensor
Sensor 1: color + Allpass filter, global shutter, Sensor 2: black & white + IR Bypass filter, global shutter
Day/night switch
Automatic brightness control with predefined traffic environments or manual
Lens
Motorized zoom and focus, remotely adjustable
Angle of View
Optics 1 & 2: 79° x 63°
Optical zoom
Optics 1 & 2: 3x
Focal length
Optics 1 & 2: Variable 3–9 mm
Axle counting range
1.5 – 8 m (4.92–26.25 ft)
Vehicle speed range (at optimal conditions)
0 km/h - 300+ km/h / 0 mph - 190+ mph
Axle counting data
Number and position of wheels (lifted and retracted axles incl.)
Vehicle categorization
Yes
Wavelength
White LED + 850 nm infrared
Illumination modes
Synchronized or continuous
Illumination beam-angle
22°
Variable intensity
Adjustable in 100 increments, parity flash (different intensity for odd and even frames)
Communication protocols
ONVIF, ARP, TCP/IP, DHCP, NTP, FTP, HTTP, RTSP, HTTPs, SFTP, DNS, SNMP, SSL/TLS, NTCIP
I/O port
12-pin (External Illuminator, UART, GPIO, USB, RS232)
Built-in Laser Trigger
8 mRad point laser
Laser wavelength & safety class
905 nm CLASS 1 (60825-1 2014)
Power requirement
24-28 V AC, 2A
Typical power consumption
18 W
Internal operating temperature
-45°C – +70°C (-49°F – +158°F)
Dimensions
250 mm x 251 mm x 145 mm (9.84" × 9.88" × 5.7")
In the box
Camera, bracket, shield
Accessories
M12 power cable, Ethernet cable, Junction Box, External IR-light, External GPS, I/O cable
See more
Request Information
AR_PRODUCT
Ez a form a termékekhez. Minden terméknél a preferred product type-ot fix értékkel egy hidden mezőben el kell helyezni. Az Aktív form nevek kezdődjenek így: AR_PRODUCT_(product név)
Get more information or get a quote.
Our sales & product experts are here to help you. Contact us or find a prime partner near to your location.
View our representatives on a map