Passport & ID VIZ OCR and Authentication Software
Read and verify identity documents like a pro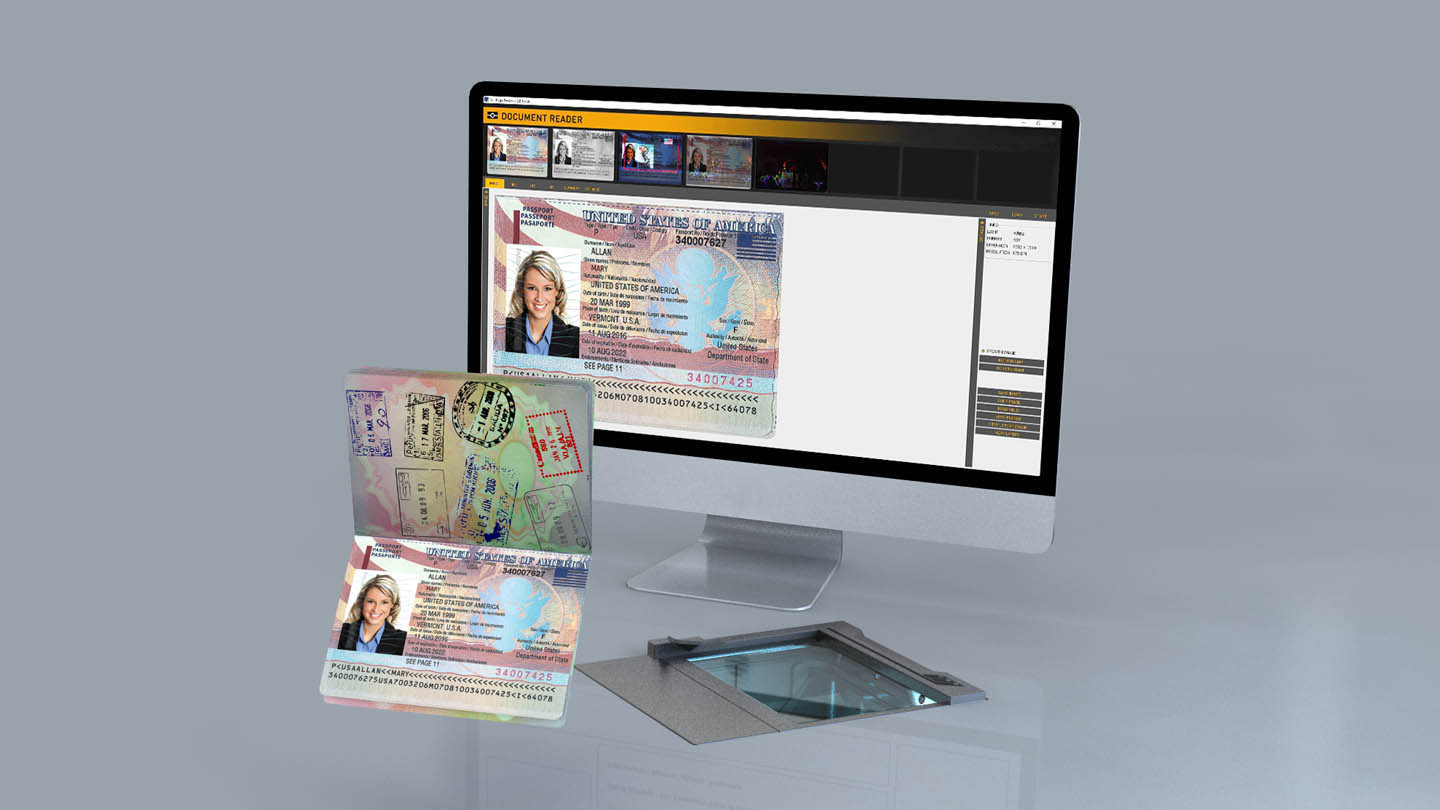 Overview
Reading and authenticating identity documents automatically, skipping typing and forgery inspection – are tasks that now many businesses benefit from: hotels, car rentals, banks and telco offices just to mention a few. These tasks were performed manually earlier or required special expertise, but finally, the technology used in the governmental sector is now available to commercial applications as well.
This software is designed to work in full compatibility with Adaptive Recognition scanners, with a modular design that allows using it from a simple age verification system to a high-security border control document inspection.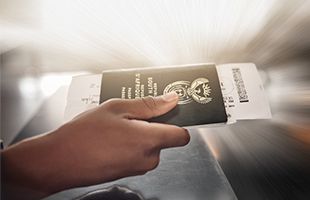 Fast ID processing
All data extraction and verification checks are performed within a few seconds compared to the lengthy manual typing.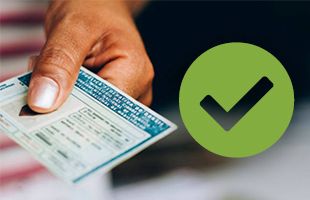 Accurate data
This software does no mistakes compared to error-prone manual data entry.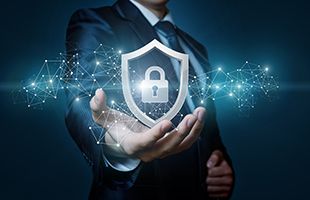 Reliable
Sophisticated verification checks allow this solution to be deployed even at heavy-demand border crossings.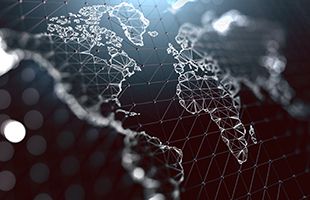 Worldwide
Internationally accepted travel documents and national IDs, driver's licenses are also supported.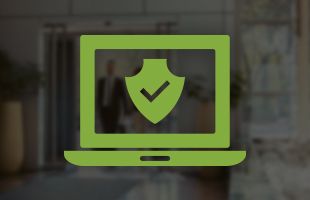 Always up-to-date
New document types are added regularly and updates are supplied automatically.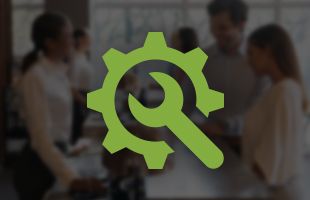 Flexible
The software comes with an API package allowing seamless integration with any IT systems.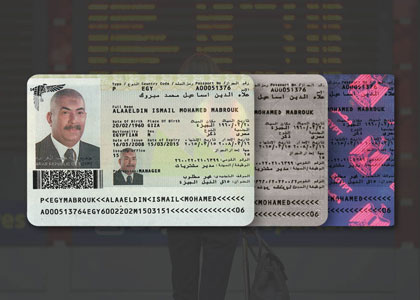 Passport Reader Software
This software with API comes by default with each Adaptive Recognition passport reader unit. Its functionality can be classified into 3 groups. Firstly, automatic image processing functions – cropping, face photo cutout, rotation, reflection removal, and Adaptive Light Control. Secondly, data reading tools – standard Machine Readable Zone (MRZ) as well as 1D and 2D barcode recognition and extended RFID reading functionality. Thirdly, it also contains authentication of standardized safety features like MRZ consistency check, B900 ink check, UV dullness check and various printed / digital crosscheck functions.
This software is eligible for free updates in the first 3 years.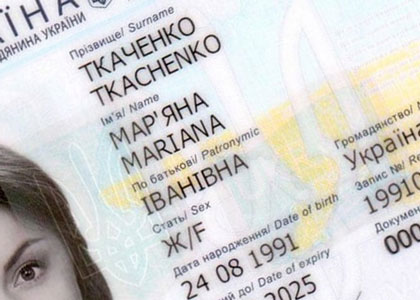 VIZ OCR Software for reading non-standardized texts
This software is an optional add-on, capable of reading non-standardized text, supporting Latin characters and alphabets using Latin characters with diacritical marks, for example the Slovakian and Romanian alphabet (ă, ď, î, ž, ä, ț and so on, including even Greek and Cyrillic alphabets).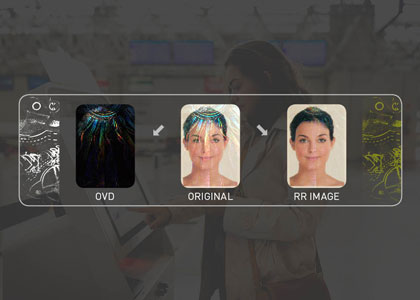 VIZ OCR + Authentication software
Besides VIZ OCR, this software module is capable of checking standard as well as nonstandard security features like pattern checking illuminated by various light sources, geometry analysis and OVD / OVI checks according to the characteristics of the given document type.
Border control
Law enforcement
ID issuance
Banks
Hotels
Telco offices
Casinos
Nightclubs
Car rentals
Hospitals
Supported document types
The software reads and verifies a wide range of travel documents and personal identification cards:
Internationally accepted travel documents (different types of passports, visas)
National identification documents like ID cards, driving licences
Special local documents like residence permits, address cards, health insurance cards, etc.
Become an ID verification expert!
Check these tutorial videos for a better understanding of the mentioned software features.
Watch how-to videos
Specifications
Product main feature 1
Advanced ID reading and verification software
Product main feature 2
Eliminates manual errors, speeds up ID inspection
License location
On-Premise
Works with
Every Adaptive Recognition Passport Reader & ID Scanner
ICAO 9303 MRZ OCR reading accuracy
99.98% per character
Supported Operating Systems
Windows and Linux (32/64 bit)
Supported document types
ePassports, iDL & eDL, Visas, Residence permits, Address cards, 1D & 2D barcodes
Image processing functions
Auto-cropping of document image & bearer's photo, Auto-rotation of documents, OVD Visualization, Reflection Removal (anti-glare)
OCR reading capability
ICAO compliant documents per ICAO 9303 specification Part 1, Part 1v2, Part 2, Part 3 and Part 3v2 for Type ID-1, ID-2 and ID-3 MRZ Optical Character Recognition, One line Driving Licenses per ISO18013 part 2 specification
Barcode reading capability
1D barcodes (2 of 5 interleaved, 2 of 5 industrial, Code 128, Code 39, EAN-8 and EAN-13), 2D barcodes used on BCBP and other documents (PDF 417, QR Code®, DataMatrix™ and Aztec formats) from paper documents and many mobile devices, AAMVA compliant PDF417 and IATA BCBP
Document authentication
Data consistency checks: MRZ vs. VIZ vs. Bar codes vs. RFID., Jura IPI (invisible personal information) verification, Passports' bearer photo vs. RFID DG2, B900 ink check, Expiry date check, MRZ checksum validation, Automated, document specific security pattern verification (optional)
RFID module features
All standardized rates up to 848 Kbps, Reading and writing contactless ICs according to: ISO 14443 Type A & B, BSI TR-03105, SAM slot is available as optional accessory
Software development kit (SDK)
C/C++, C#, Delphi, Java, VB.NET, Visual Basic 6.0
Included in the SDK
Change logs, Demo applications, FPR Demo manual, Install guide, Programmers' reference manual, Sample programs in source code
See more
Request information
AR_PASSPORT_&_ID_VIZ_OCR_AND_AUTHENTICATION_SOFTWARE
Ez a form a termékekhez. Minden terméknél a preferred product type-ot fix értékkel egy hidden mezőben el kell helyezni. Az Aktív form nevek kezdődjenek így: AR_PRODUCT_(product név)
Get more information or get a quote.
Our sales & product experts are here to help you. Contact us or find a prime partner near to your location.
View our representatives on a map