AFS 510 fingerprint scanner
Forensic quality biometric verification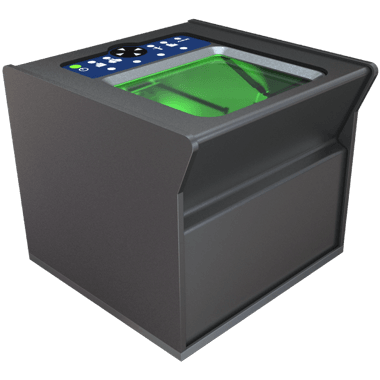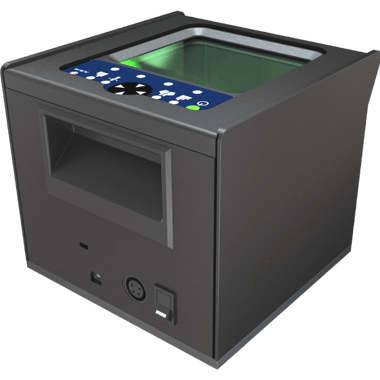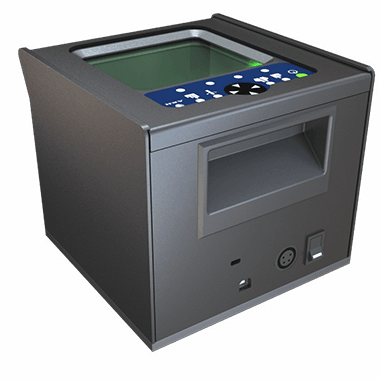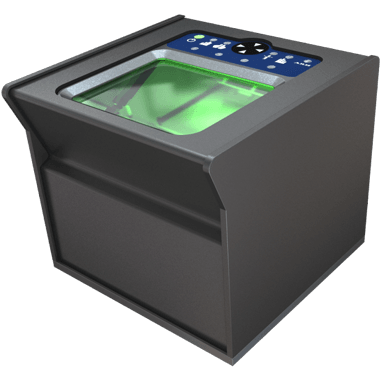 Overview
As the most widely used biometric verification modality, fingerprint scanning offers highly reliable personal verification from ID issuance to high security access control and also border control applications.
AFS 510 is a perfect component in such systems, with its 10-print enrollment capability, including flat and rolled acquisition methods. This is an FBI-certified device (compliant with FBI IAFIS IQS Appendix F) providing forensic quality enrollment, with a list of smart features like auto capture, auto segmentation, sequence check and built-in NIST quality check. AFS 510 comes with a detailed SDK package that ensures easy integration into any IT environment.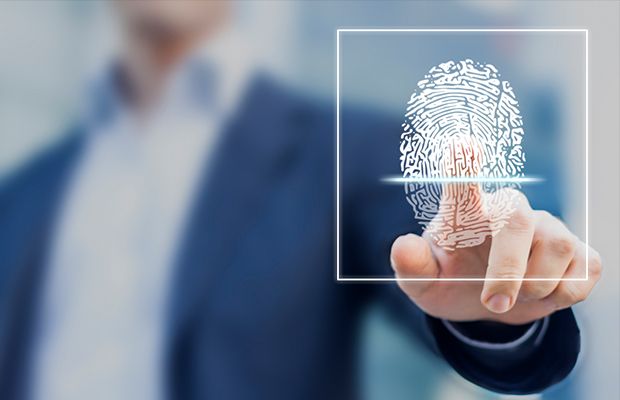 Full 10-print acquisition
The device uses a 4+4+2 fingerprint enrollment - this sequence is programmable according to user preferences.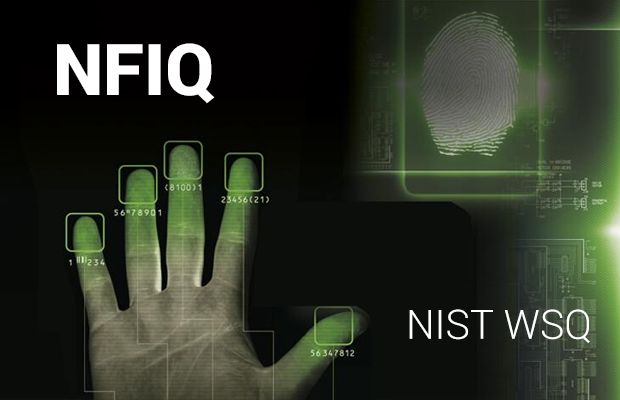 Forensic quality
To meet governmental quality requirements, real-time NFIQ quality control and NIST WSQ output formats are included.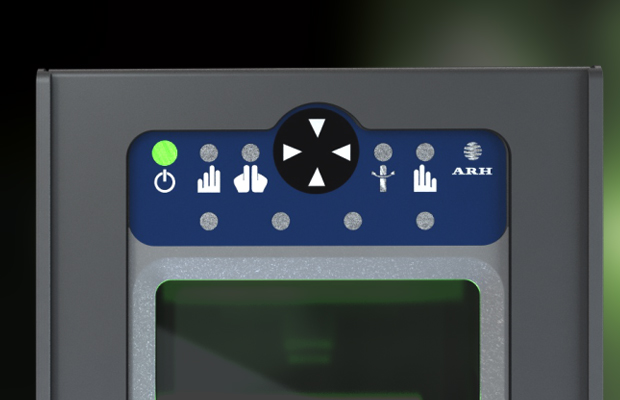 User-friendly
Illuminated pictograms guide the user during the enrollment procedure.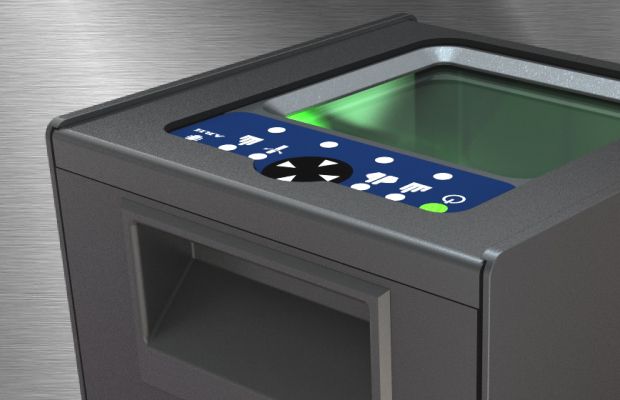 Robust design
This enrollment device is made for long-term, protected by a strong metal case.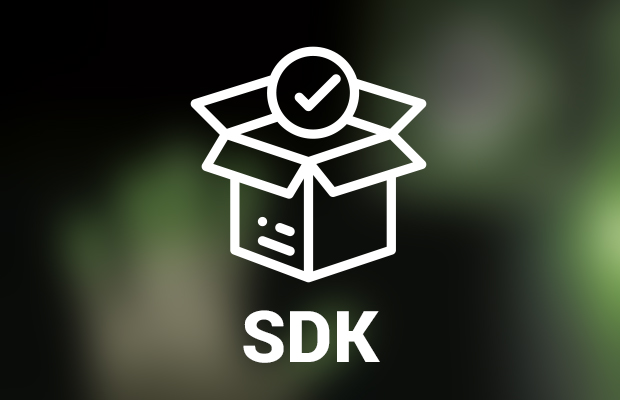 SDK for integration
The scanner comes with a BioApi compliant SDK supporting various programming languages.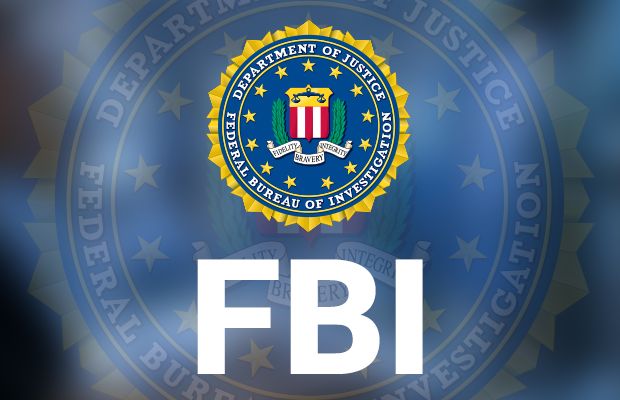 FBI-certified
AFS-510 is amongst those selected models the FBI officially acknowledges (compliant with FBI IAFIS IQS Appendix F).
Immigration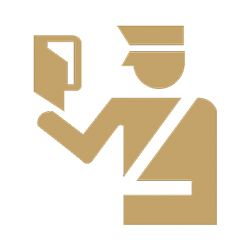 Border control
ID issuance
Restricted areas
Law enforcement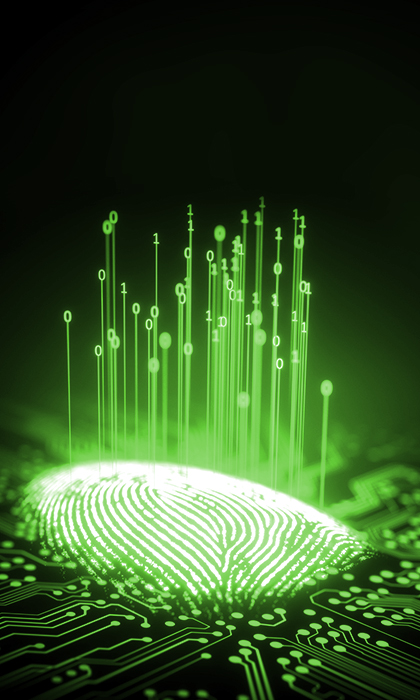 Smart features for perfect acquisition
AFS 510 does not simply scan fingerprints – it applies several smart features to ensure that the quality and overall performance of fingerprint acquisition is maximal. Some of these are:
Auto capture: in idle mode, the scanner automatically starts enrollment when the fingers are placed on the unit.
Sequence check: the software identifies which fingers are captured and requires re-scanning if the order is not correct.
Auto segmentation: as multiple fingers are scanned simultaneously, the system automatically segments the prints and saved the cropped images.
Live scanning: the device does not just take a snapshot of fingerprints but keeps scanning them in live mode until the gathered image reaches the predefined quality level.
Image quality check: the built-in quality check module makes sure that only those prints are accepted that comply with the user-defined quality value.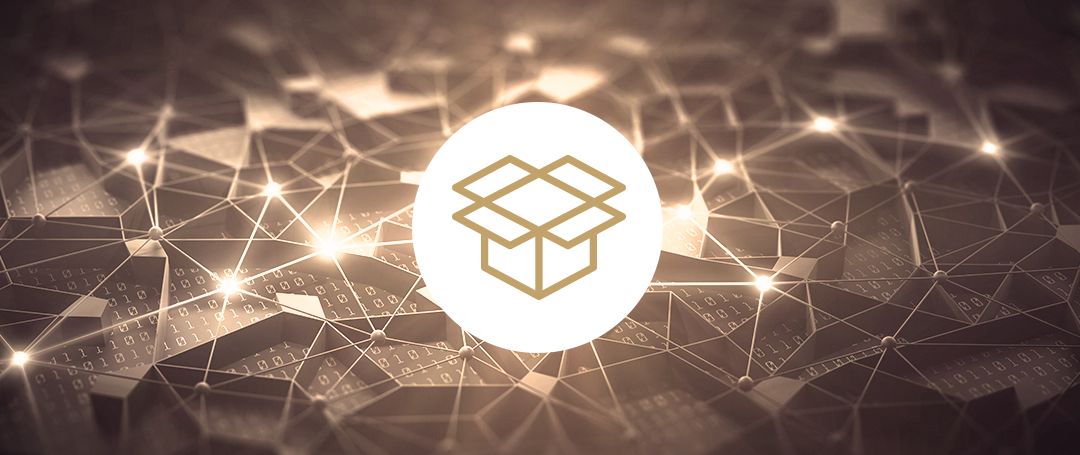 This is a project product. What is that?
The product described in this section has been designed according to specific requirements for a given project. We are the original designer and owner of the product IP rights and we can manufacture it, but since is not part of our standard product range, the stock availability could be limited. Learn about the actual lead-time and further customization options by contacting us: fill out the form below. Our sales colleagues will be happy to answer your questions.
We have built our business around anticipating and satisfying the needs of our clients. While many companies offer customized products, they are not equal when it comes to streamlined solutions and who can offer real custom-made products. Dependable results with proven records of quality is how we do business, by utilizing our vast engineering expertise. If you still don't find the product you were looking for, just tell us your challenge and we are here to help you in finding a solution.
Contact us today and we will be happy to help in finding the most appropriate solution for your needs!
Specifications
Product main feature 1
Forensic quality, ten-finger live scanner: flat & rolled prints
Product main feature 2
Comply with FBI IAFIS IQS Appendix F and NIST quality check
Type of installation
Desktop
Active scan area
84 mm × 77 mm (3.31" × 3.03")
Imaging resolution
500 PPI
Human interface
Smart multicolor LED indicator system
Platen size
91 mm × 78 mm (3.58" × 3.07")
Capturing modes
Four finger slaps, Single fingerprint flats, Single fingerprint rolls, Two thumbs
Capturing functions
Auto capture, Automatic segmentation, Image quality checks, Sequence check
Provided images
BMP, JPEG, JPEG2000, PNG, WSQ
Compliances
ANSI/NIST-ITL-1-2000, ANSI/NIST-ITL-1-2007, FBI IAFIS IQS Appendix F, FBI v3.1 certified WSQ, ISO/IEC 19784-1:2005 (BioApi 2.0), ISO/IEC 19794-4, NFIQ (NIST Finger Image Quality)
Supported Operating Systems
CentOS, Debian, Linux Ubuntu, OpenSUSE, Server 2008 R2 and Server 2003 (32/64 bit), Windows 8.1, 8, 7, Vista (32/64 bit)
Software development kit (SDK)
C/C++, C#, Delphi, Java, VB.NET, Visual Basic 6.0
Communication
USB2.0 high speed
Power supply
External power supply, USB
Regulatory
CE (EMC), EU WEEE, REACH & RoHS Directive, FCC Part 15 Class A
Operating temperature
+5°C - +40°C (+41°F - +104°F)
Dimensions
156 mm × 141 mm × 162 mm (6.14" × 5.55" × 6.38")
Weight
3.0 kg (6.61 lbs.)
See more
Request information
AR_AFS_510_FINGERPRINT_SCANNER
Ez a form a termékekhez. Minden terméknél a preferred product type-ot fix értékkel egy hidden mezőben el kell helyezni. Az Aktív form nevek kezdődjenek így: AR_PRODUCT_(product név)
Get more information or get a quote
Our sales & product experts are here to help you. Contact us or find a prime partner near to your location.
View our representatives on a map