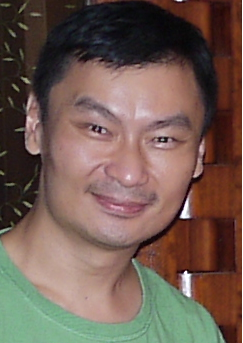 Fai Hon Chau
Hong Kong
Our team member and myself have over twenty years in IT systems and provision of desktop and Kiosk document reader in boarder control points, ID and ePassport issurance and QA systems, self services kiosks, embassy, hotels, police stations, casinos, ANPR and etc.
My experience
Director, Dataimage
2015 to present
Prime Partner of Adaptive Recognition, support local partners in various Hong Kong Government services: desktop readers for control points, kiosk readers for Autogate, readers for new Hong Kong Smart ID kiosk services, readers for new Hong Kong ePassport Kiosk services, ePassport QA services, reader for resident management program. Support local partners in cross border ANPR systems; car park systems in Hong Kong and Macau.
Director, TSSL
1999 to 2013
Led the company for new business development. Involved in Hong Kong Immigration Autogate services deployment and full-page reader implementation in Hong Kong control points; introduced the use of reader in Macau Casinos, VIP rooms, hotels. Recruit local partners in China for various government projects.
Sales Manager, TSSL
1993 to 2001
Introduced OCR reader solutions to Hong Kong control points for performance enhancement; provided encryption systems to Hong Kong Jockey Club betting network; implemented UNIX computer to IBM mainframe APPC services. Introduced the first batch of OCR reader to China MPS control points.
Account Manager, TSSL
1992 to 1993
Provided remote terminal access communication systems to Cathay Pacific Airways for booking services via SITA worldwide network. Introduced FDDI network to Utilities company in Hong Kong.
Account Representative, TSSL
1986 to 1990
Responsible for the selling of X.25 communication equipment for PC/PC network, and encryption facilities to Banks.