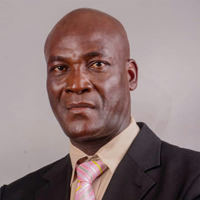 David Izunobi Ikechukwu
Ghana
With the several years of knowledge in information technology based Optical Character Recognitions. David has more insight in managing the sales and support of Adaptive Recognition Technology in Ghana West Africa.
MY EXPERIENCE
David is an Automatic Number Plate Recognition and Biometrics/Card Reader Specialist with over 9+ years of experience in information security, engineering, networking and Optical Character Recognition Technology.
Possesses a Degree in Electrical and Computer Engineering.