Introducing Adaptive Light Control
A new feature that eliminates strong ambient light issues in document scanning
Adverse light conditions have surely been an issue for most of us in the identity sector. Direct sunlight or strong artificial light may easily interfere with scanning, especially with hoodless passport reader devices. We know that both OCR and authentication results can be compromised by ambient light – with critical consequences in real life situations in any application areas: for example an airport, a bank or front office environments where we talk about timely passenger flow and payment transactions.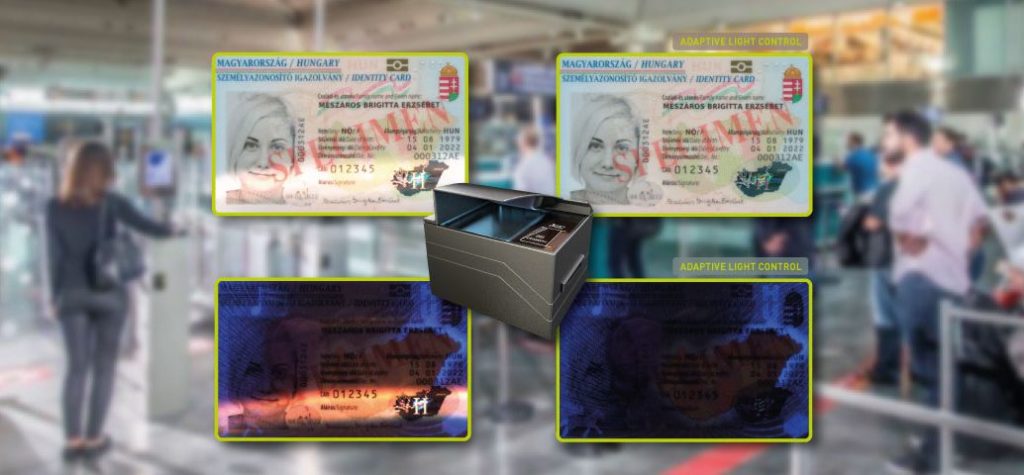 Adaptive Recognition's R&D team is well aware of this challenge. We are pleased to announce the launch of Adaptive Recognition's brand new adaptive imaging technology applied in passport readers that will mean peace of mind to all our business partners – adaptive technology that will manage unpredictable light conditions.
This pioneering Adaptive Light Control* feature will compensate for external light interference and make routine operation independent of the environment. Whether it is a table lamp, sunlight, a flashing smartphone or a beam of light reflected from a watch – ID scanning will always produce excellent results. Because it all begins with perfect imaging.
*This feature is available in Adaptive Recognition Passport Reader Software from version 2.1.7. To test this feature, please get in touch with your sales contact or our team: requestinfo@arh.hu