WHY OSMOND?
Suddenly Osmond makes other passport readers
old-fashioned
This brand new hardware/software solution outrules its predecessors and competitors in nearly every aspect. Look into the details of why Osmond is a game-changer.
Osmond vs. previous Adaptive Recognition models

If you have ever used our Combo Smart or PRMc series, you are well aware
of the quality they represent – however, Osmond can still take it to the next level.
More than 10x faster scanning
Thanks to the dedicated high-end chip for hardware accelaration, what earlier took 1-2 seconds is now reduced to
100 milliseconds (!) – only such time is needed to get the post-processed, ready to use images, made under various illuminations.
RESOLUTION
1.4x higher resolution
Osmond comes with a spectacular 12 Mpixel sensor. The 700ppi scanning resolution provides crystal-clear and high color fidelity images – even for visualizing microprints and delicate tiny background graphics (which oftentimes include crucial security features)
4% larger scanning surface
Exceeding the standard passport data page size by 4% lets you scan the binding of the passport, visualizing the stitching thread that often acts as a security feature – or also passports in a booklet that previously did not fit on the scanner.
Requires less expertise
Thanks to the integrated display and well-designed user notifications, the user always knows the outcome and what to do next. It gives much more confidence to any user than the previously included LED signals.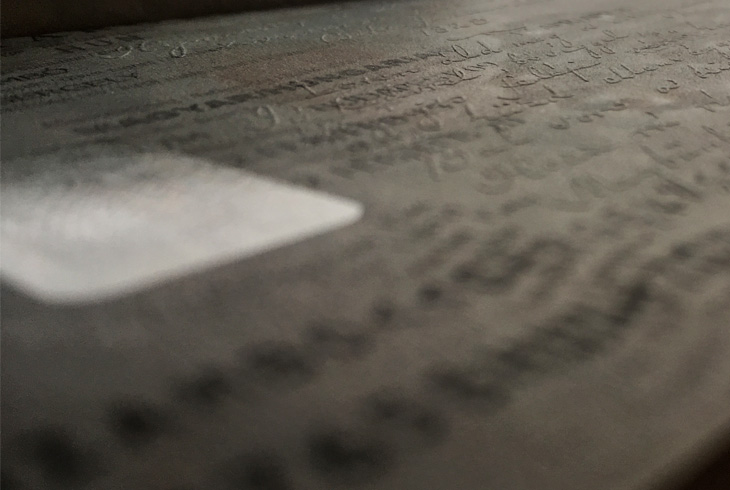 +1 crucial security check
Adding oblique light as an extra illumination opens up new possibilities for checking the genuineness of passports, national IDs, driver licenses, and other ID documents.
Oblique light is usually included in large document inspection devices, not in compact passport readers – however, Osmond's cutting edge technology made it possible.
Robotized production
Osmond comes with a special, internally cable-free design, manufactured on a robotized assembly line with a speed that nobody could
have ever imagined – less than 2 minutes per unit – which allows us to build a higher stock and to react more flexibly to time-sensitive projects.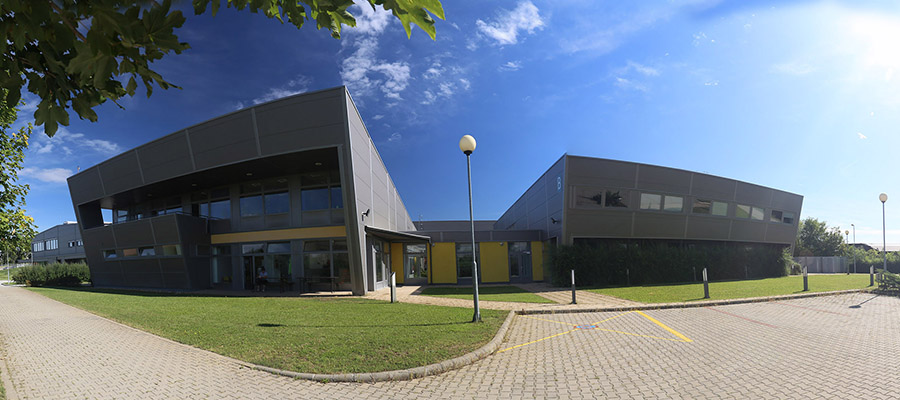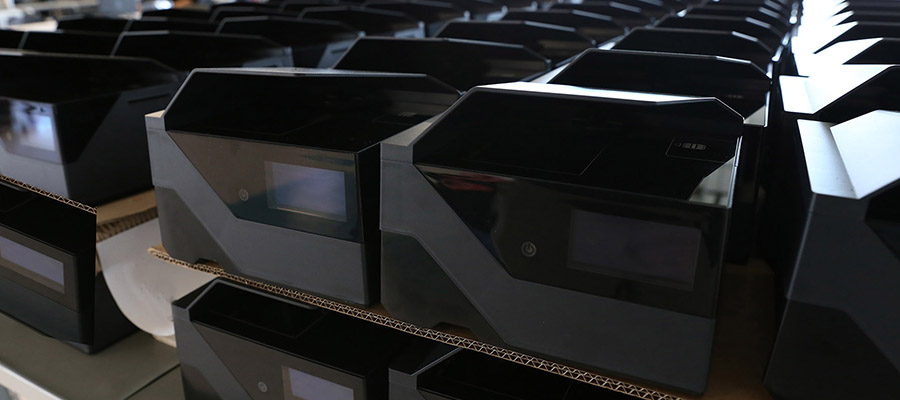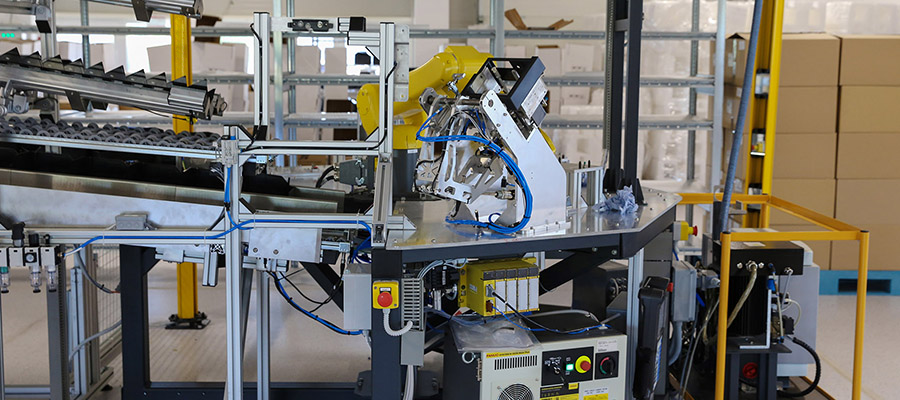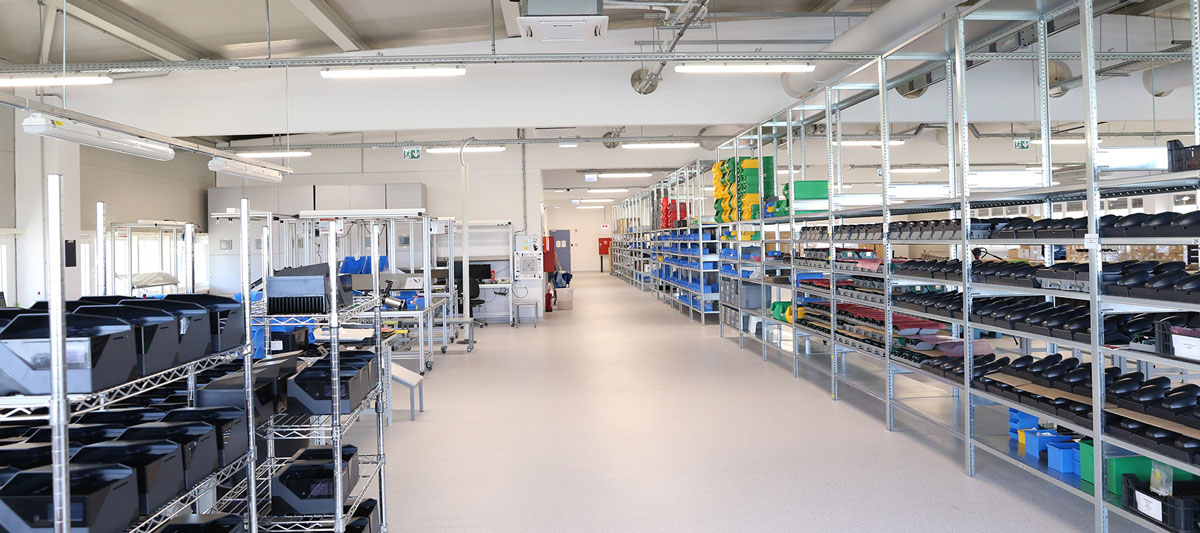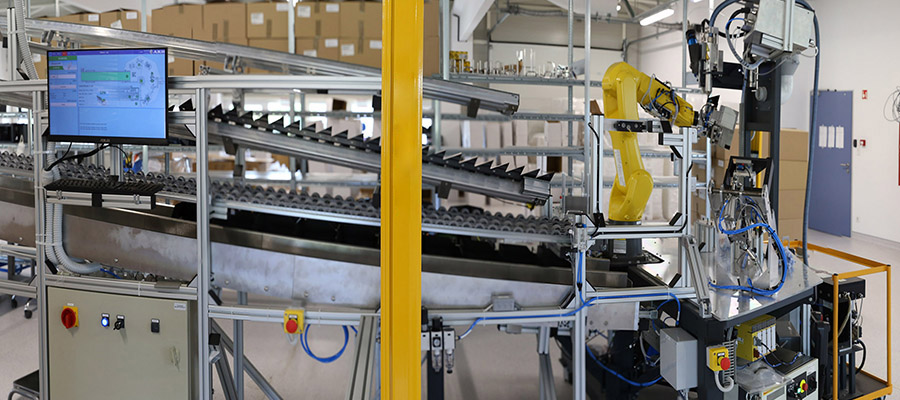 Self-calibration
No more RMAs due to optics misadjustment – this passport reader calibrates itself when powering up. Thanks to this achievement, the failure rate literally converges to zero.
Versatile software capabilities
The greatness of this hardware comes alive when you use the accompanying software – the brand new Authentication Checker solution, that immediately makes you an ID expert even if you have no experience in this field.
the well-known great features
Reflection removal
Adaptive Light Control
No moving parts
3 years warranty
Osmond, the golden mean in the ID scanner market
Being in the ID document verification market for 20 years, we have seen players come and go. The same is happening today and there is still a wide range of products available – it's natural if you suddenly feel lost amongst the many options. Let us help you position Osmond in the market.
Osmond is a full-page e-passport reader – meaning that it is capable of scanning the full page of a passport data page, while capturing data from the electronic container (known as RFID chip) of travel and identity documents, at the same time. This attribute clearly distinguishes Osmond from swipe scanners, mobile apps, and most of the 1st line scanners.
Simple scanner devices, such as swipe units, are suitable only when basic data reading is sufficient and they completely lack authentication capabilities.
Mobile ID reader apps offer lower CapEx (capital expenditure) and practical use as they fit in both mobile and desktop environments. However, their multi-step scanning process takes time which greatly surpasses the latest 1st line readers in a world where speed is a challenge for every user. Not to mention their very limited verification and authentication capabilities.
Osmond is clearly not a 2nd line examination device either (though it is very close to it in some aspects). Regarding these special pieces of equipment, we agree that the depth of their capabilities cannot be beaten, however, these units are simply too bulky, pricy, and complex/slow to operate that they cannot fit in everyday use.
To sum up, Osmond outrules simple scanner devices and mobile apps, while it converges to 2nd line level, thanks to its special functions. With the above great features, Osmond also leads the way amongst other full-page scanners. It is the most innovative unit on the market at the moment.
It's the best choice both for the commercial and governmental sectors.
Serving well the banking, hospitality, travel, and other industries where there is a great need for an accurate and reliable document and ID verification solution.