EXPLORE
Your workflow will benefit from these unique features each and every day.
It's the details that make this device a real-game changer in the ID verification industry. Get a closer look.
Clear, instant feedback on the built-in OLED display
The integrated OLED display provides guidance before, during, and after scanning. It gives you the verification results instantly in a way that is easy to understand – even if you do not have experience with checking IDs.
Osmond is faster than 'quick'
It has a built-in dedicated chip for hardware-accelerated image enhancement which ensures the best performance and image quality even if used with slower PCs. High color fidelity, post-processed images – ready for your application in less than a second. It's done that fast.
Your personal document forgery expert
Modern ID documents have many security layers. Using different illumination wavelengths and angles of lights, Osmond sees beyond the surface and analyzes the document layers one-by-one: verifying the ink, the paper material, the UV patterns, holograms, integrated chip, and more.
Adaptive to its environment
The simple and well-designed shape allows usage both in desktop and built-in environments such as self-service e-gates or check-in kiosks. In many of these self-service installations the device operates without cover, but you don't need to worry about external light affecting the scanning performance. Adaptive Light Control, our innovative image-enhancing feature filters out all ambient that would disturb authentication or character recognition.
Hands-free scanning
Thanks to the flexible document holder solution, you just place the ID or passport on the scanning surface and can leave it there while the scanning is performed. It's quite practical especially for scanning e-passports which require several seconds to retrieve the digital data.
Connectivity maximized
Osmond offers a speedy USB connection by default, while some models are capable of communicating via the network, such as Ethernet, WIFI, or even 4G.
Long term usage, guaranteed
With maintenance-free operation in mind, our engineers achieved a design excluding any moving parts and consumables – with an IP54-protected house and IP68-grade connectors.
Remote updates
Having hundreds of units scattered around in different offices, even different cities won't make any problem when it is about to update them all at once if they are accessible through the network. Osmond's remote management feature offers swift updates in your system.
Explore the 2nd line authentication performance with the simplicity and cost of 1st line verification devices
Authorities define two terms (levels) of identity document verification: 1st line authentication and 2nd line authentication.
1st line authentication includes automated checks for quick verification of IDs but does not go into deep details.
2nd line authentication happens when an ID is inspected by experts using special tools, with multiple illuminations, magnifying, etc.
Osmond does not settle for 1st line verification – it goes further, including features that are used only in 2nd line checks, but in a form of classic 1st line units.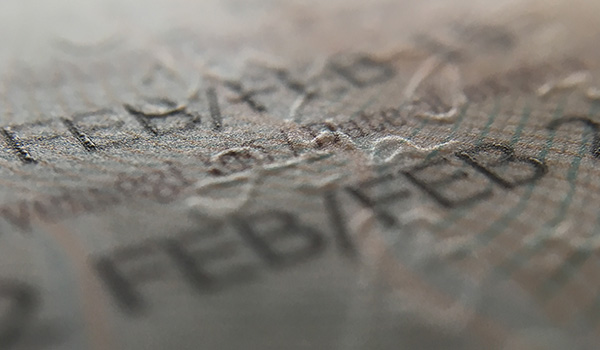 The devil is in the details – catch it using oblique light
When you look very close, an ID will show exciting parts that are barely recognized by the naked eye… and sometimes worrisome details that may even uncover a forgery.
Oblique light comes from a low angle and makes tactile/embossed elements stand out well, so you can thoroughly inspect the surface of the document and uncover forgeries. It's one of Osmond's special features that makes it unique on the market.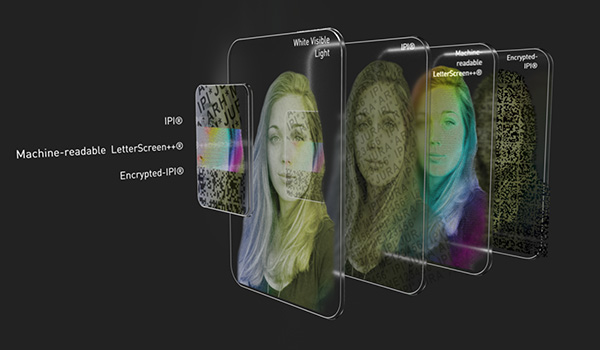 Seeing even the
invisible
IDs contain more and more security features – and some of those are not even visible. For example, IPI (Invisible Personal Information, designed by the security feature pioneer JURA), is hidden data encrypted in the face portrait.
IPI is impossible to recreate by criminals – as it is invisible and generated using a tricky algorithm – but Osmond automatically visualizes and decrypts this feature.
Microprint visualization
It's not only the high resolution but also the prime optics that lets you visualize delicate background graphics and some types of microprints. These security elements are hard to copy – therefore fake IDs can be easily detected if the microprints and background graphics are not well articulated.
Experience it soon
Osmond gets available at the beginning of 2021.
Pre-order now to have a test unit for your next project.