Fueling time reduced by 50% at Z Energy
Driving off without making a payment? In this case, it was not the worst nightmare of the fuel station chain – it was their wildest dream come true.
About the client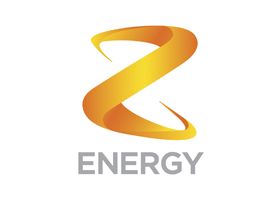 Z Energy is a New Zealand fuel distributor with branded service stations. It comprises some of the former assets of Shell New Zealand and Chevron New Zealand. Since mid-August 2013, it has been listed on the NZX with the code ZEL. (Wikipedia)
Quick project facts
Company: Z Energy
Industry: Fuel retail
Location: New Zealand
Product: Carmen® license plate recognition software
Quantity: 200+ sites
The challenge
Fuel-and-go: the idea was to enable customers to fill up and drive off – a no cash / no card system that is quick & hassle-free. For this, two major functions had to be implemented:
an automatic payment system that is trusted by both the customer and the fuel retailer,
and a reliable vehicle identification that works in all weather conditions, night & day.
The solution
For the vehicle identification Z Energy uses professional license plate recognition technology: the smart CCTV component of the system recognizes when a vehicle is filling up with fuel and a so-called LPR engine identifies the pre-registered vehicle.
When the fueling is completed, the payment is made automatically through a smartphone app. Not only does the new solution speed up refuelling: it also improves security by deterring potential criminals. The solution is made possible by the collaboration of Adaptive Recognition's global market leader Carmen® License Plate Recognition technology, Axis Video Management Software, Focus Digital Security and Digifort.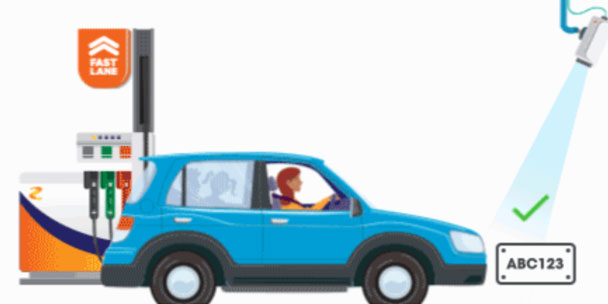 Benefits
Motorists save time and effort by simply filling up the car and driving off. Payment is done automatically – based on the smart analytics of video footage recorded at the fuelling station, plate- based vehicle identification and a smartphone app.
The gains of the new solution are many. One advantage is fast refuelling streamlined by cutting payment time & reducing queues at the station. Another advantage is improved fuel station security via smart CCTV surveillance. By gaining customer trust, and by creating a vehicle-based profile, fuel retailers also generate new business opportunities.
Learn more at the Z Energy Fastlane project's official site.
About license plate recognition
This project includes the Carmen® ANPR software, the flagship of Carmen® Recognition Software family, developed Adaptive Recognition Hungary Inc. The software offers country-independent license plate recognition for not only Latin characters, but also for Arabic, Cyrillic, Chinese, Korean, Thai and many more, as well as reflective, non-reflective, personalized and special interest plates that are typical for instance in many U.S. states.
Carmen® is praised for its outstanding recognition rates – a true advantage thanks to its more than 25 years of development by OCR experts. Carmen® is a proven technology, currently used by around 10,000 integrator companies, running in more than 80,000 license plate recognition systems around the world.