Osmond forms a bridge between first line authentication and second line checks
Our next-generation passport reader is not a regular first-line device: some of its features take it really close to second-line document inspection systems.
There's a ton of ways for checking and verifying IDs – however, device-wise, two product categories rule the market: compact, first-line scanners and bulky, industrial document inspection systems. There has hardly ever been any middle course – until now! The release of Osmond, our next-generation passport reader device, slightly reshapes the look of the ID verification market.
"We selected our most sophisticated ID document authentication developments then put them together in one new innovation – and added such extras that make it really stand out on the market"
– Laszlo Kis, CEO at Adaptive Recognition
But before we dive in the details, let me ask: are the terms first-line and second-line authentication new to you? If yes, head to our recent article that explains the main difference between these two ID verification concepts.
Fill that gap of ID verification! – Osmond says OK
First off, a few words about this device: some years ago, we decided to upgrade our ID scanner portfolio and started working on a brand new innovation. The project outline seems simple – to develop a new reader, that is:
Really easy to use – for everyone, even without experience of checking IDs. We wanted to widen the usage area of passport readers, especially for those who do not have relevant knowledge. The scope was twofold: designing the hardware to guide the user (thanks to the OLED display) and adding a really user-friendly software application that analyzes the documents and provides clear results.
Almost like a second-line unit thanks to extra features: we always knew that machine-assisted ID verification still had room to grow, and finally we made the required steps. Read on to find out more about these new features.
Ready for robotic manufacturing: to better prepare for the always changing project needs, to offer attractive lead times and to achieve a cost-efficient production system on the long term, Osmond was built with robotic assembly in mind.
The special features that make Osmond different
Though Osmond is a compact full-page e-passport reader device, designed for OCR data extraction and automated document verification – in fact, it's not only another ID scanner unit. It's like a new bridge between 1st line authentication and thorough 2nd line checks. Let's see why.
Unique light source: edge light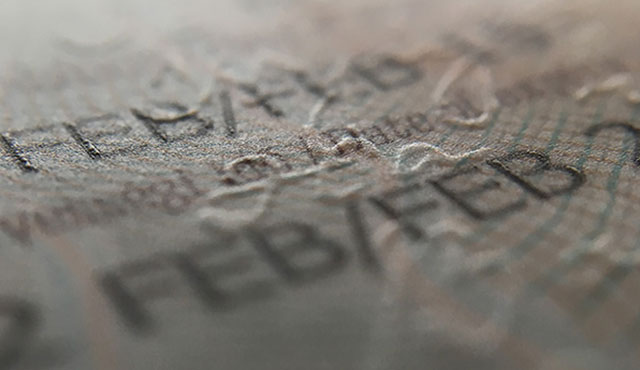 Infrared and UV illuminations are now must-have light sources in passport verification devices. However, the so-called oblique light (also called side light or edge light) is usually included only in large document examination systems.
We worked hard to make this feature possible in the small volume, and our engineers did a great job: Osmond is capable of scanning while edge light illuminates the document surface, this way the verification of tactile / embossed security features gets easy – this feature is often available in types of large document verification equipments, but not in compact scanners.
What's in the background?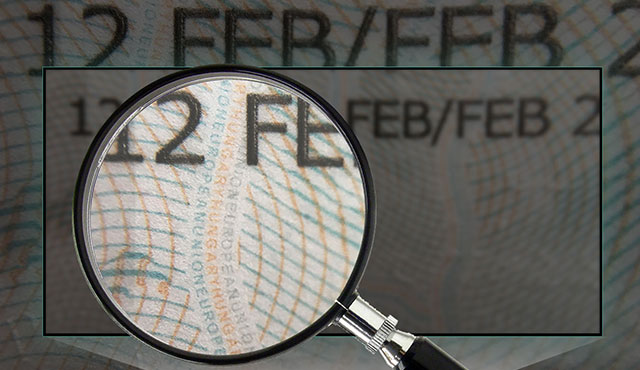 Osmond can read between the lines, and see beyond the text. These parts of the IDs hold crucial security features – such as delicate background graphics and microprints. The device has a stunning 700dpi resolution image scanning performance, allowing the user to visualize even some types of the micro texts and detailed printed patterns – which was also a privilege of 2nd line authentication earlier.
Extended scanning area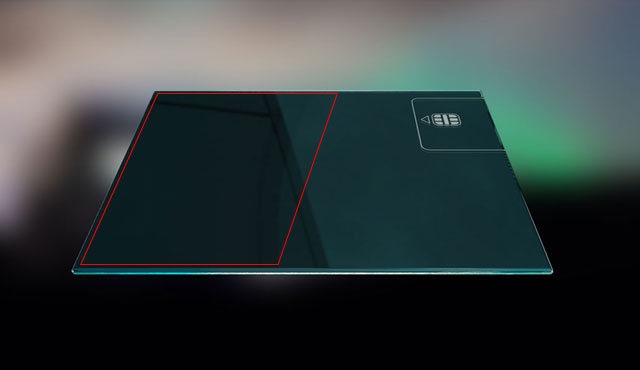 There's more. Osmond's scanning window is slightly larger than a passport's data page, making it convenient to scan the document without removing it from its case – or to scan documents that are not fully compliant with the size standards.
Seeing even the invisible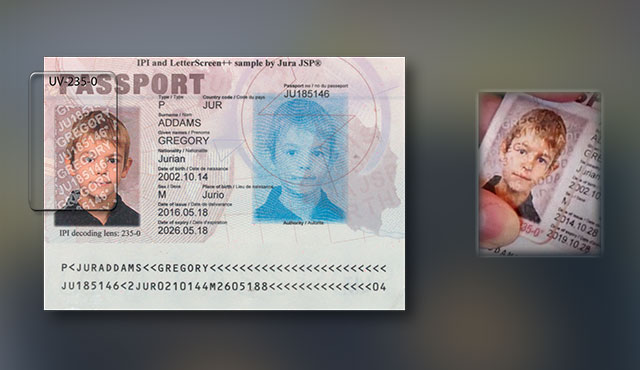 These days, IDs contain more and more security features – and some of them are not even visible. For example, Invisible Personal Information (IPI), designed by the security feature pioneer JURA – is hidden data encrypted in facial portraits.
IPI is impossible to recreate by criminals, as it is invisible and generated using a tricky algorithm – but Osmond automatically visualizes and decrypts this feature.
See the difference yourself
If these features sound interesting, why don't you test the device? I recommend taking a look at its website, where you can also order a test unit.