Launching our new cloud-based ANPR Software as a Service (SaaS)
2020.09.15
Our on-premise ANPR software offerings got extended today: we introduced our brand new, cloud-based vehicle identification service.
Going back in time to 1991, when our very first license plate recognition SDK was released, no one would have thought how the world would change by 2020.
How the internet would reform the communication.
How our lives would be enmeshed by online transactions.
How our systems would depend on accurate and timely data.
It is the same with traffic systems – that require immaculate data quality to serve your project. But creating a perfect license plate recognition solution in your traffic system is not easy. It requires integration, local fine-tuning, regular updates… shortly: time and resources (money).
So we created a system that lets you forget all these and have the right performance but without the hassle. Now, you can have our professional vehicle identification capabilities available through the cloud, working fully online.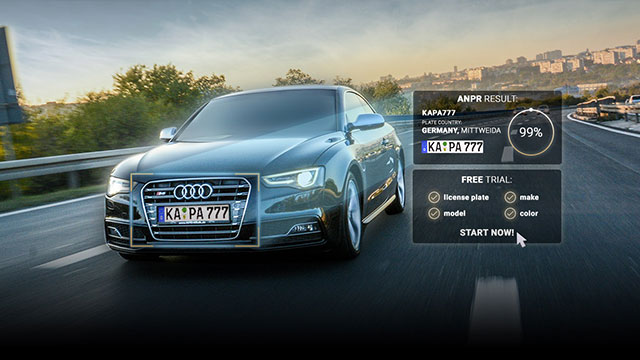 This brand new, cloud-based ANPR and vehicle identification service is called ANPR Cloud. The system is powered by the same Carmen® license plate recognition technology that is praised by our integrator partners – being a core of so many traffic systems around the world. The service does not just perform ANPR – but make, model and color recognition as well, to offer an extensive vehicle identification performance.
It is secure, fully GDPR-compliant – and exceptionally easy to use. You can insert this function in your system in an hour and it gets automatically updated. Once calibrated – no more maintenance or updating needed. It is a cloud system designed to serve your project: lean back, the accurate data for your traffic system is guaranteed.