ARH passport readers now integrated with secunet biomiddle
ARH is pleased to announce that our popular Combo Smart and PRMc passport reader series are now compatible with our industry friend secunet's product biomiddle.
We live in a connected world. The market expects compatible devices functioning in the same digital ecosystem. It has always been a high priority for ARH to allow the integration of external modules/devices – like those performing biometric checks – and platforms that facilitate the integration of ARH scanners into larger systems.
About secunet biomiddle
Secunet biomiddle is an intermediate platform between an SDK and an end-user application. It has been designed to make system integrators' task easy when they need to implement various data collection and biometric identification processes in a project. Secunet biomiddle is a modular, easy-to-use, integrated solution for handling & matching various data sources both from ID documents and from biometric data sources such as face, fingerprint or iris – in critical applications like border control or e-ID issuance. To learn more about this product, visit secunet's website.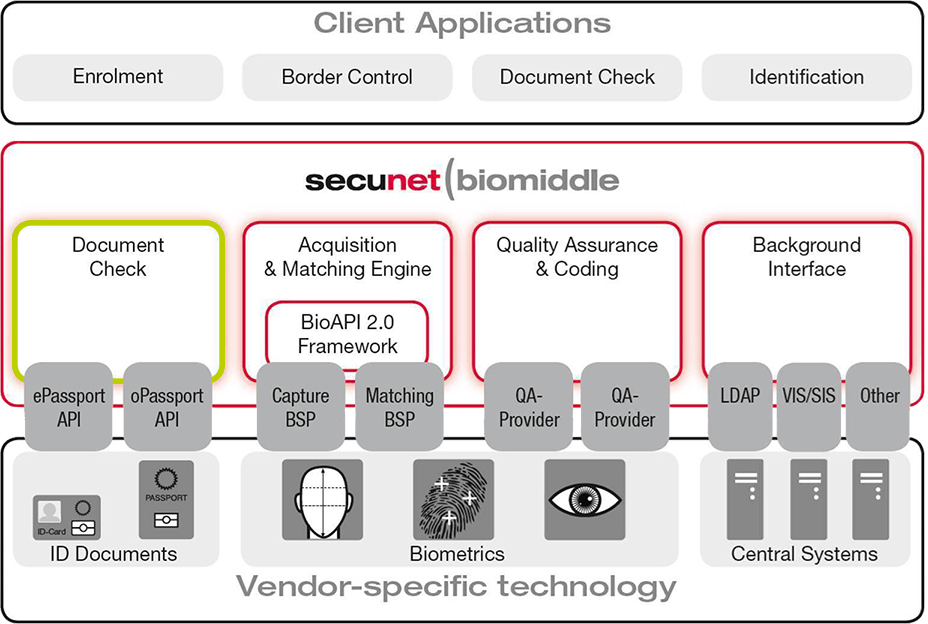 The passport readers involved
In such vital governmental projects, ARH's Combo Smart and PRMc models are used all over the world. These passport readers are capable of reading both printed and digital (chip) data and they are great for document validation – according to the latest standards and most up-to-date security features. Visit our Combo Smart and PRMc product pages for detailed specifications.
Should you have any questions or enquiries related to the present announcement, do not hesitate to contact us.